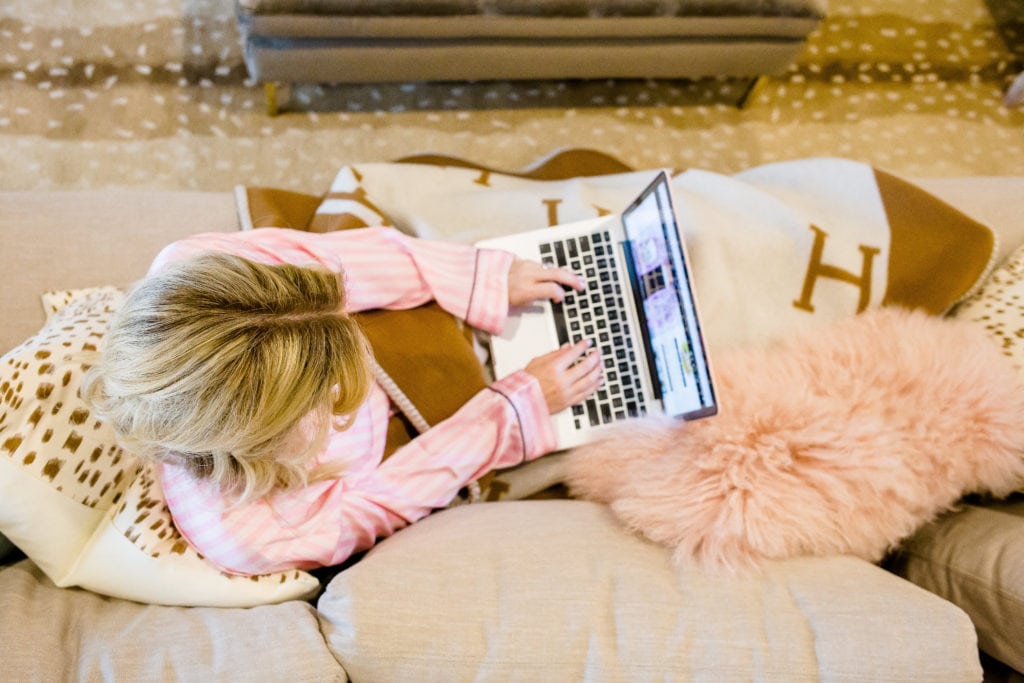 Happy Cyber Monday, y'all! As I narrow down my shopping list, I thought it would be fun to go through what I have added "to my cart." I always like to know what people keep in their handbags and online shopping carts so I hope y'all do as well! With today being the last major sale day of the year, I've also included my favorite sales at the bottom so you can see the codes and compare prices. Don't forget, my beauty giveaway winner is announced at the bottom as well! I'm so excited for this girl to get a box of goodies and I'm even more excited about the rest of the holiday giveaways to come. More great news? Did y'all see that Meghan Markle and Prince Henry's engagement was announced? Am I excited over this because it is royal news or because I'm a major Suits fan? Still can't decide, but either way I'm thrilled to wake up bright and early in Spring 2018 to watch the nuptials!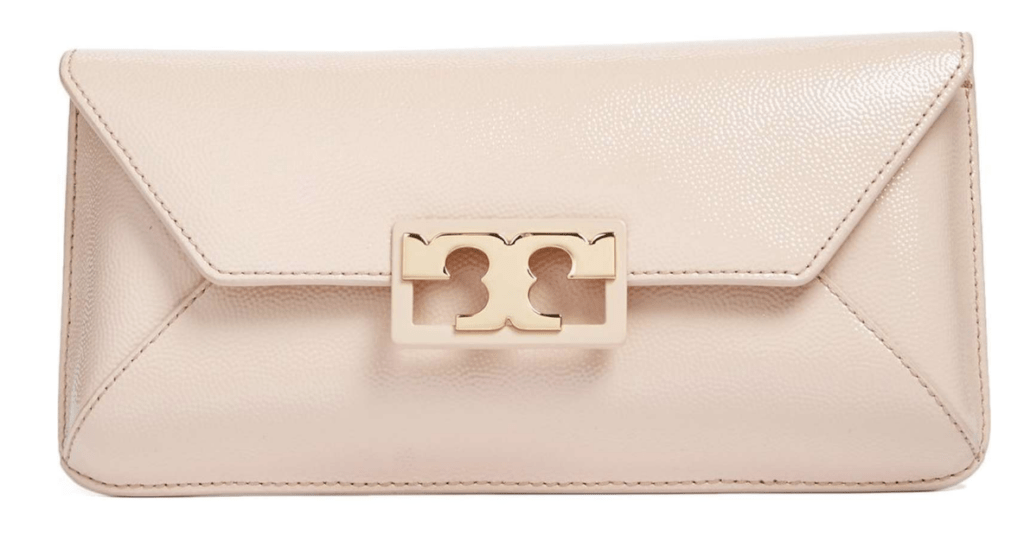 You know how I keep a list in my phone of things that are on my wish list? From a face oil to try to a bag of chips that looks indulgent, I screenshot and make lists of everything! This Gigi Clutch has been on a list since I was 7-months pregnant. We had so many weddings to attend while I was pregnant and I kept thinking how perfect it would be to take to a wedding. We never buy clutches and then it is Saturday at 3 before a wedding and we wonder what to bring! It's finally 30% off! Shop it here.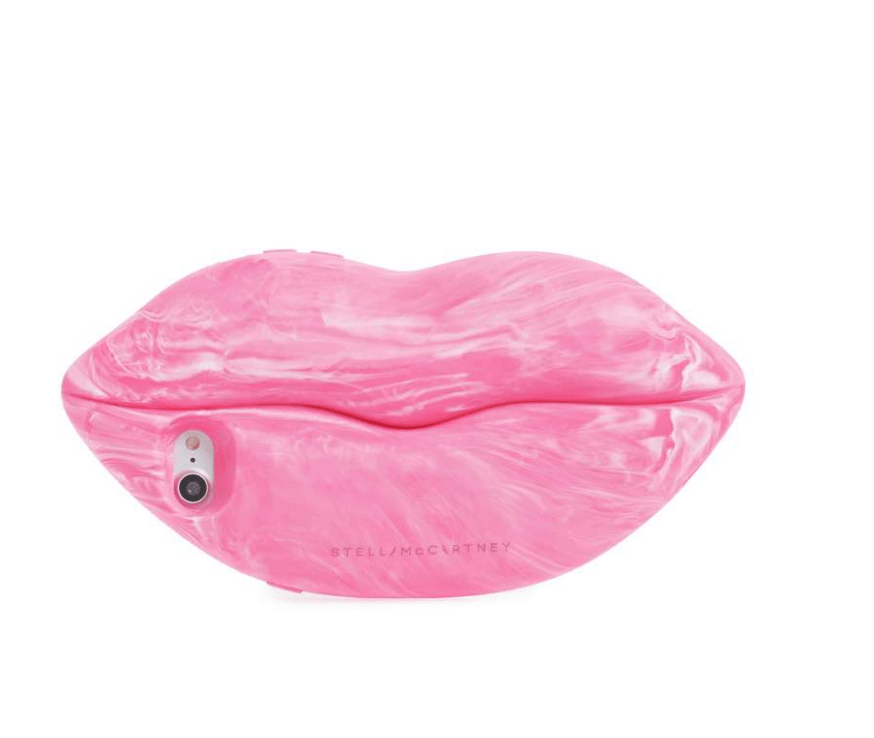 I've never wanted an iPhone 7 more. I'm a 7+ girl and I'm convinced there are no cute cases for the 7+, am I wrong?! But many of my girlfriends have the 7 and I know they would love this cute marbled lips case. I'll be honest, as a designer I hadn't ever paid too much attention to Stella McCartney in the past. Last weekend while I was out running errands, I saw a girl with the most gorgeous Stella bag and now I keep seeing her gorgeous pieces! This is another great gift for your best friend that I can assure you would stand out! Shop it here.
Whether you layer jewels like it's your job or you prefer to keep it simple, y-necklaces are up your alley. Right now this one is $23 and I love the gold disc detailing. Shop it here.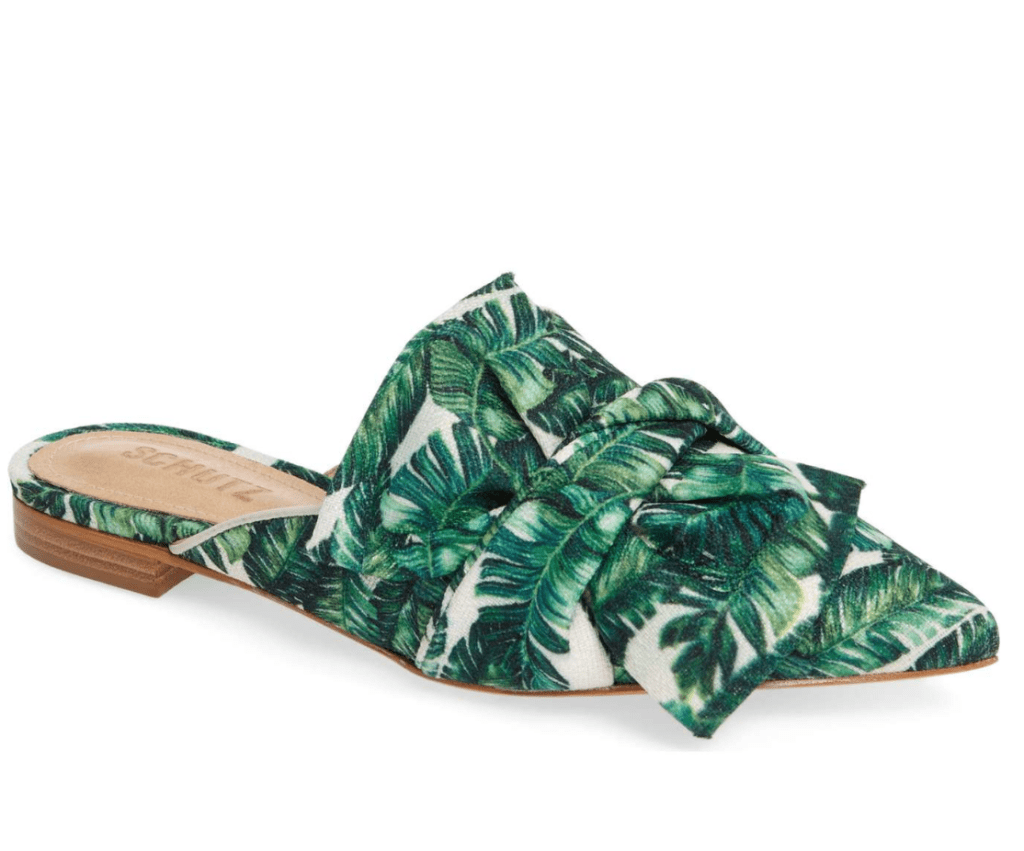 While more of a summer find, these mules haunted me all year! I saw them on everyone and kept wanting to purchase them, but wasn't ever 100% sold on the price. Now they are 52% off and under $100! They are selling out quickly and you can shop them here. I can't wait to style these with denim shorts and a white blouse!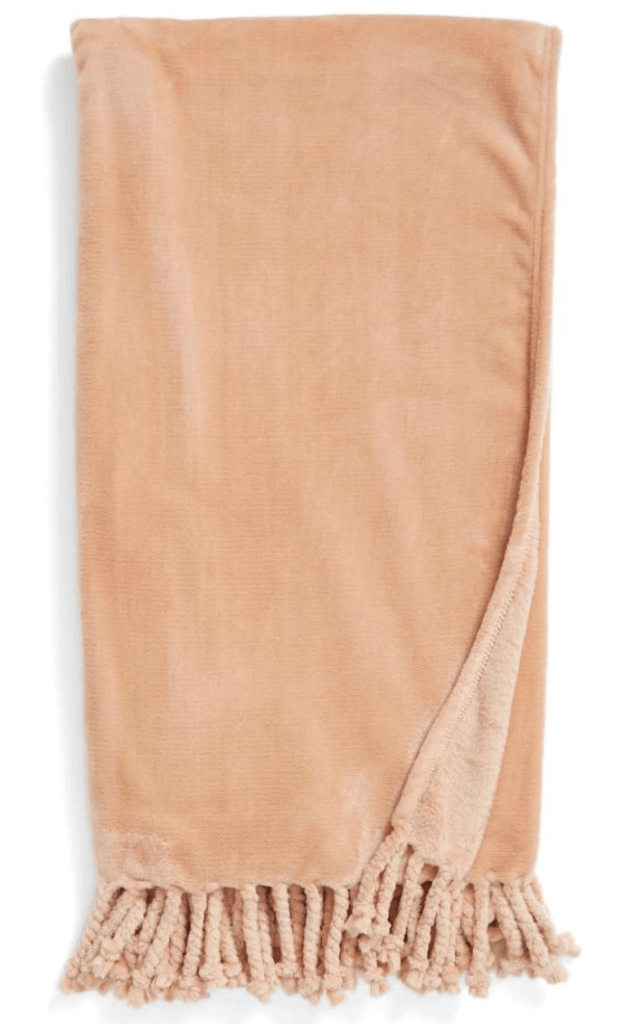 I talked about these throws in my favorites under $50 post. Right now they are under $30 and my mom always grabs a few when they go on sale. These seriously are softer than any pricier blanket that I own and they look gorgeous thrown across your sofa. My mom likes to get them monogrammed for friends, so they make a beautiful housewarming or bridal shower gift. Shop them here.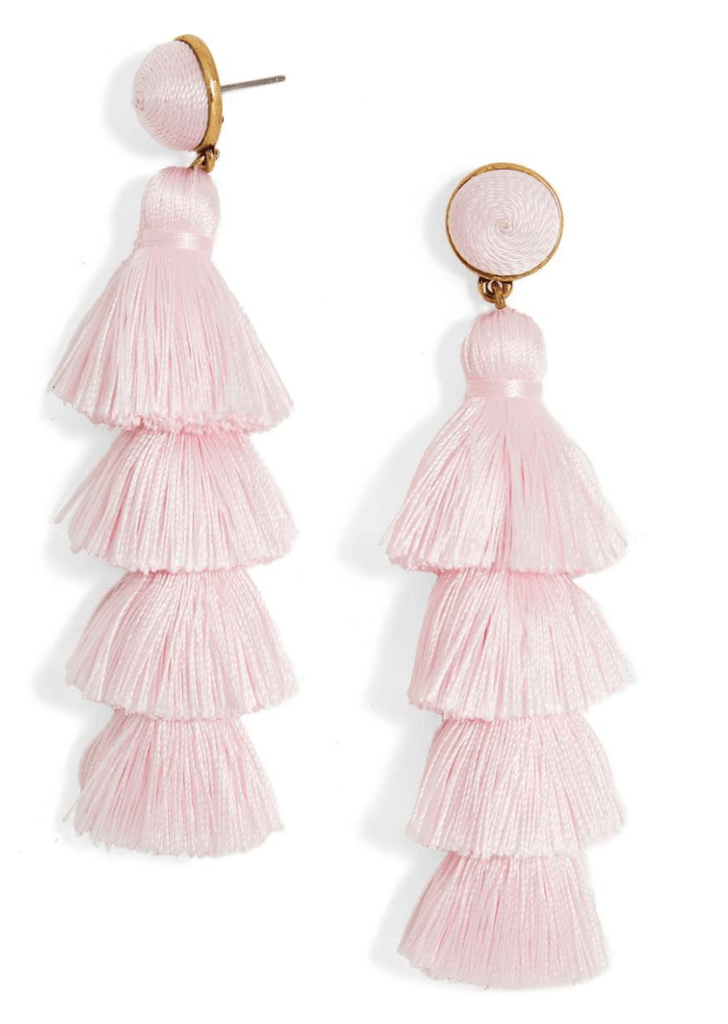 I have these in black and you can see me style them here and here. I probably wear them at least twice a week because they are so lightweight and go with most things in my closet. I love this pink shade as well, so it's a perfect time to grab them as they are on sale. Shop them here.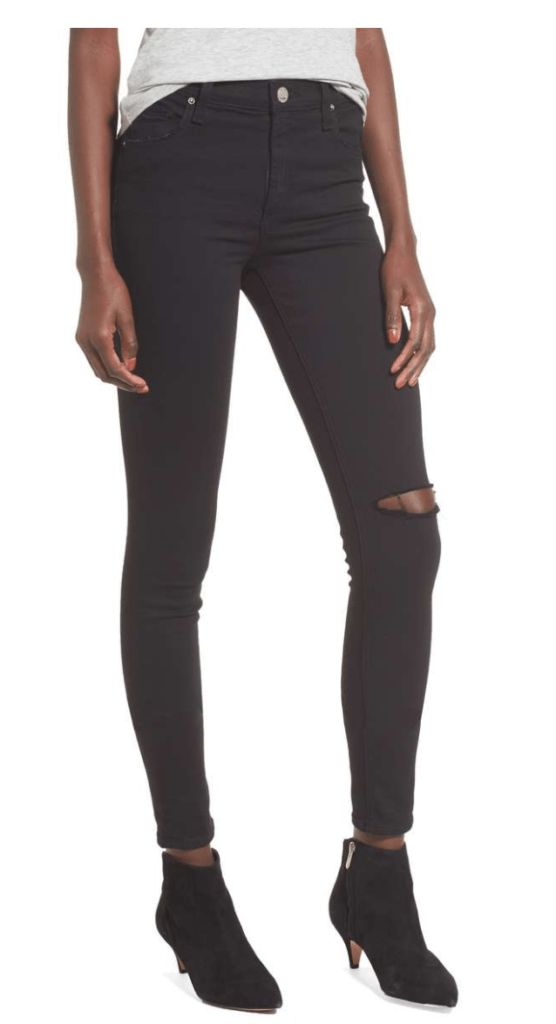 If there is one thing in my wardrobe that needs updating, it would be the denim department. From pregnancy, to nursing to now I've gone through a range of sizes and I feel like I'm in the clear to go ahead and purchase jeans in my actual size! These are on sale for 46% off and I've heard they are the most flattering denim you can grab- so I shall test and see! Shop them here.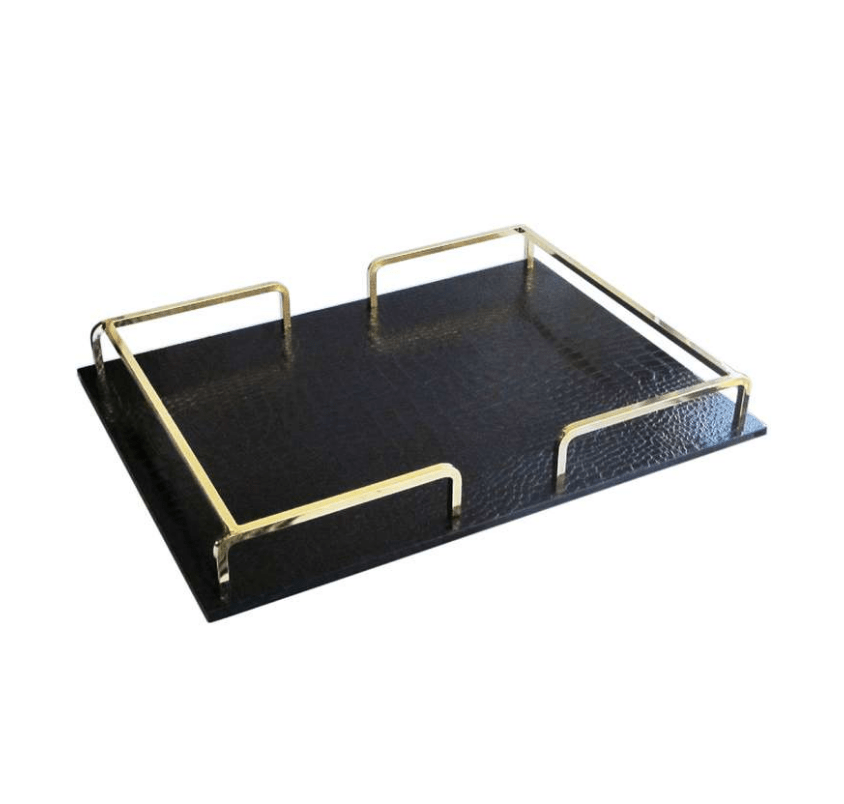 A serving tray is the perfect holiday gift for your girlfriend that adores home decor. She can place it on her bar cart or use it on a vanity to store her favorite perfumes. This one has major hollywood regency vibes and is a pretty good price point for your best friend! Shop it here.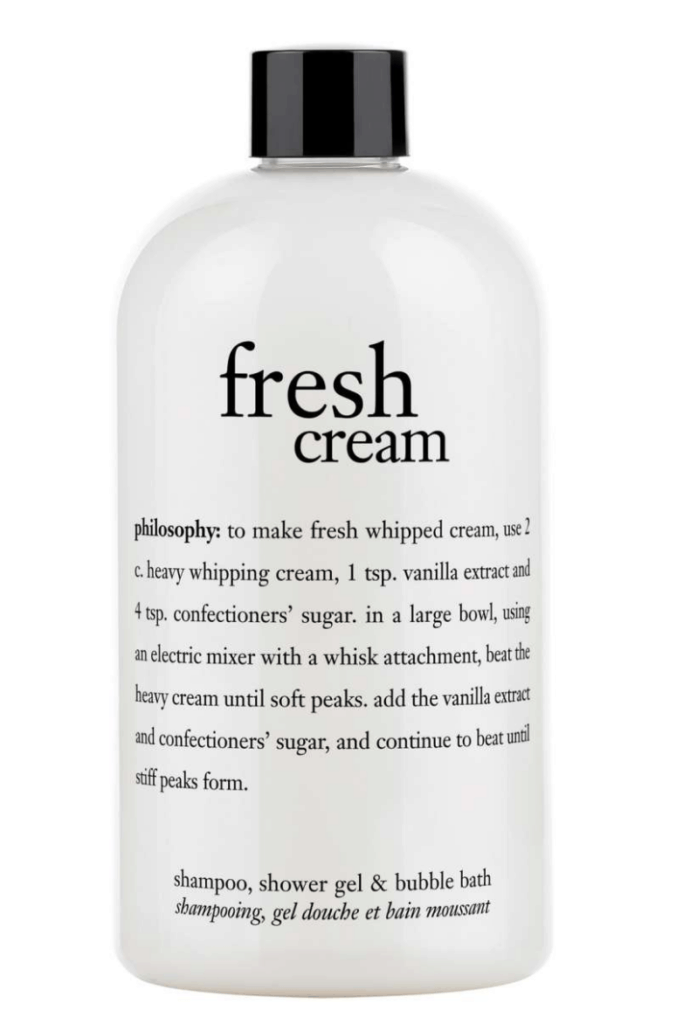 My mom typically gifts my sister and I Philosophy shower gels for Christmas, so these scents always remind me of her. Fresh cream is my absolute favorite and I stock up on it in the shower gel or body lotion whenever I find them on sale! I find that some scented shower gels don't smell like the actual thing and just smell like fake fragrances. When I use this I feel like I come out of the shower a baked good- that's how amazing it is! ha! For $12, this makes a great gift for a girlfriend for the holidays! Shop it here.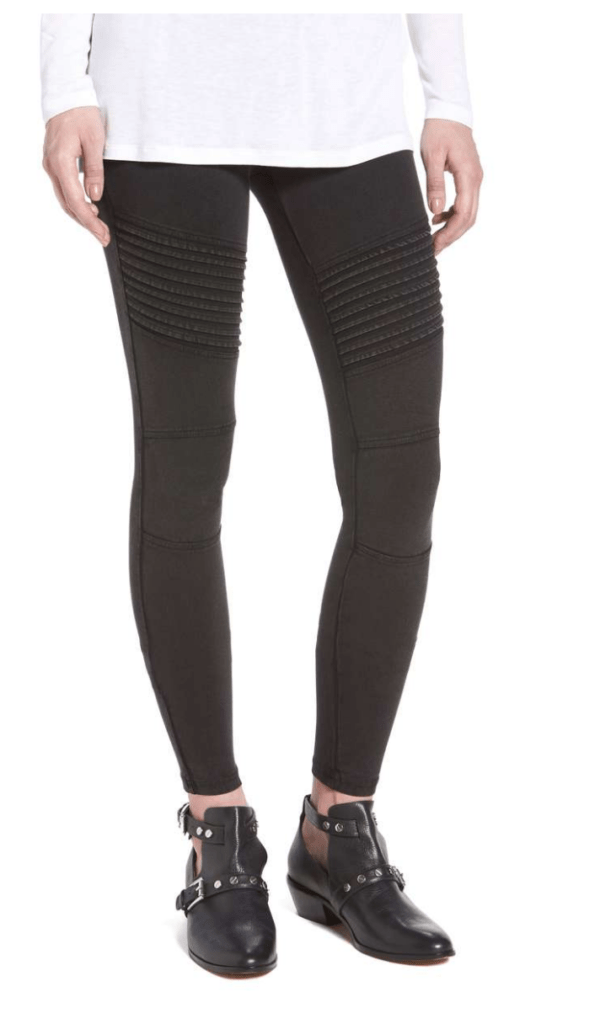 People love these leggings. I mean they have 3 pairs "love" them. I'm late to jump on the bandwagon, but they are only $20 right now so I think it's a safe bet to try them out! Shop them here.
---
Shop More Sales
Nordstrom: Extra 20% off sale items
Ann Taylor: 50% off everything + free shipping with code "BESTMONDAY" at checkout
Baublebar: 35% off everything with code "CYBER35" at checkout
Anthropologie: 20% off full-price items
Express: 50% off everything online
J.Crew: 40% off + an extra 10% off your purchase until noon on Monday with code "SHOPFAST" at checkout
Mark & Graham: 25% off entire purchase with code "FRIENDS" at checkout
Henri Bendel: 30% off full-price merchandise, plus a free tote with $200 purchase, while supplies last
Shopbop: Up to 30% off with code "MORE17" at checkout
---
Black Friday Beauty Giveaway Winner
Congratulations to Elizabeth Desilva for winning the GLAMboard beauty giveway! Please e-mail me to set up shipping! 🙂
What are y'all shopping for today?!