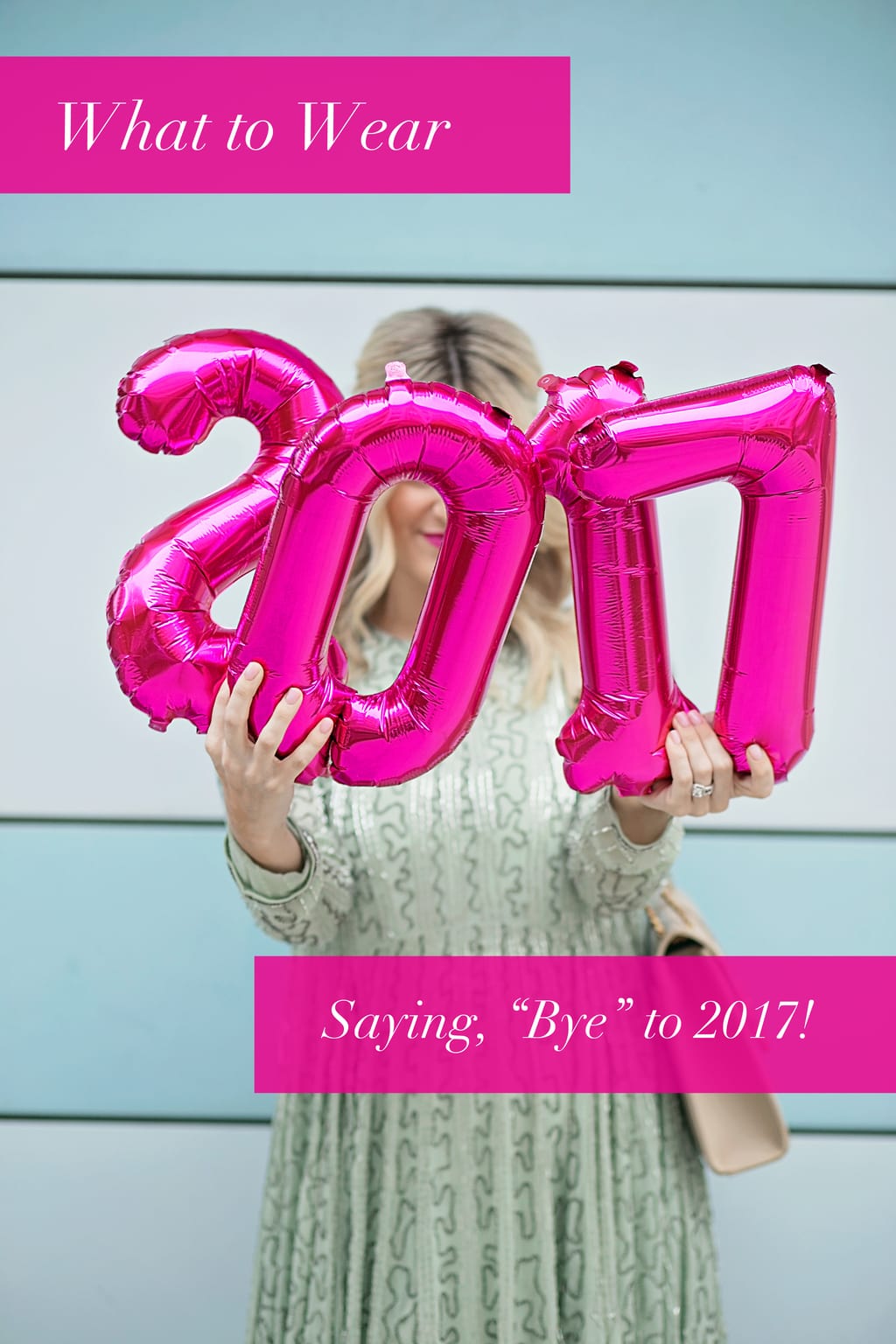 Who remembers this pregnancy look?! It feels like yesterday I was shooting it and now we are talking about NYE and 2018! This year we are spending the holiday at home with our neighbors. They have a little girl Maxi's age, so we'll do something very casual [I'm sharing the earrings I'll wear below!] while the girls play. I wanted to round up a variety of looks for you whether you're going to a wedding that evening or staying home with your family.
Now in terms of hair and makeup for NYE, I love a high ponytail and a winged liner. I'll be honest, I abhor liquid liner. How do Youtubers just casually apply it? I have to pull my lid and try 14 times. Then my entire eyelid is black and Paul gets scared and I have to wash my makeup off to try again. I got a gift card for Christmas and decided to try out some Tom Ford makeup. I love his lipsticks but hadn't tried more of his line. It's a pricier line, so definitely one I wanted to use a gift card with! I asked you all on twitter and everyone said his liquid eyeliner. I was a bit on the fence. Like I stalked the counter, walked away, came back again, walked away then finally bought it. Y'all were right. This stuff is fool proof and doesn't look "wet" which another reason I don't like liquid liner. I also purchased this in shade, "Young Adonis" because the sales associate had it on her lids and it looked stunning. I say all of this because I think a silver shadow with a liquid liner is the perfect look for NYE. It reminds me of Blake Lively and who doesn't want to ring in the New Year in a Gossip Girl manner?!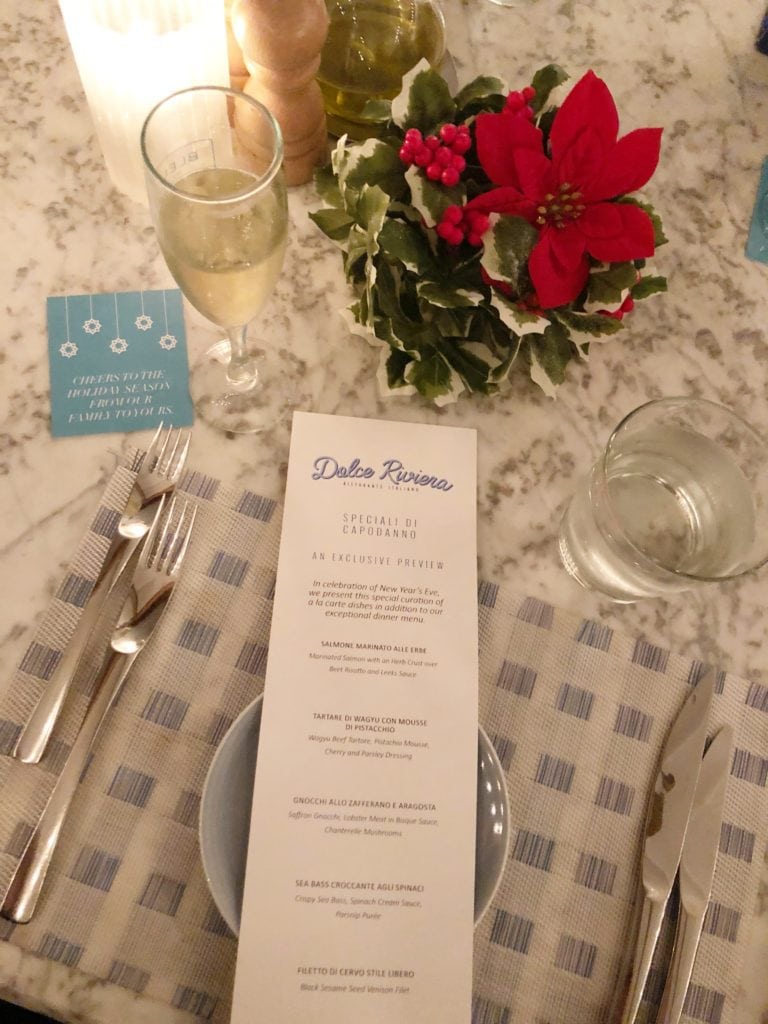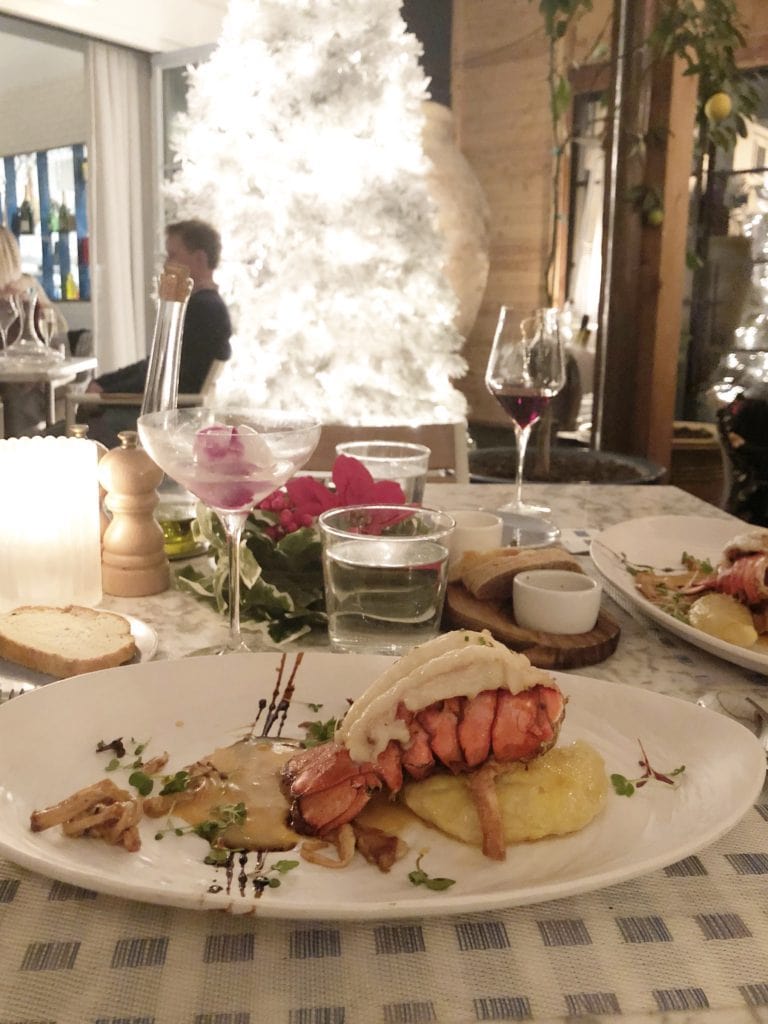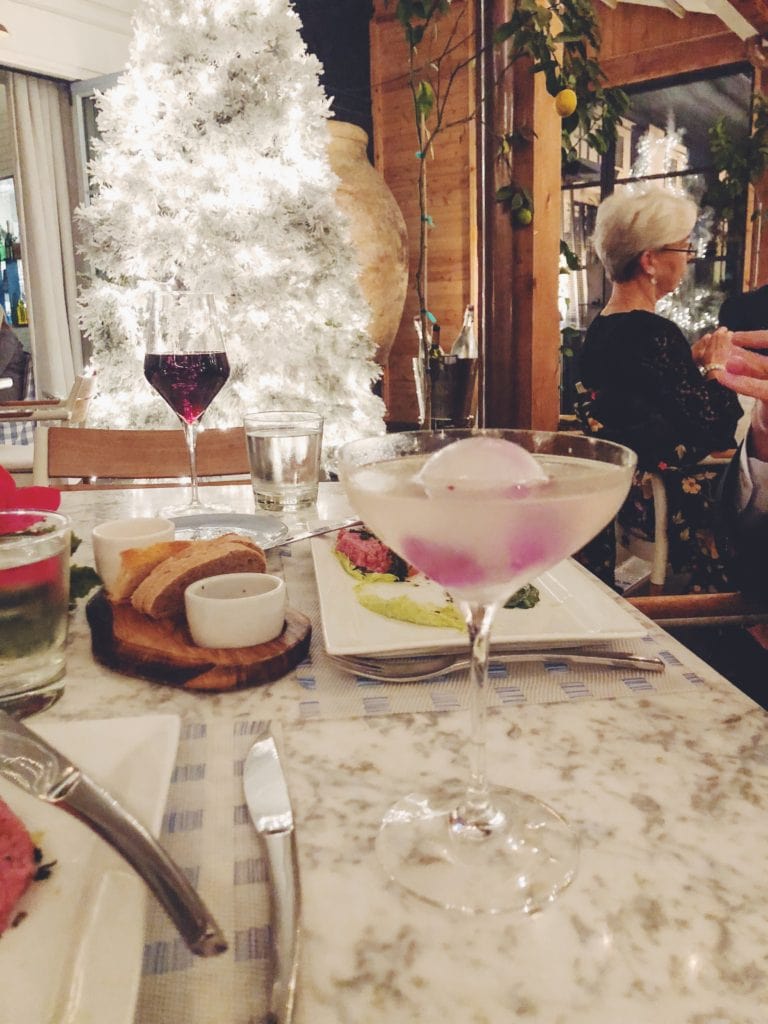 Once you know what to wear, what about where to go? I've received a few Instagram direct messages asking about suggestions in Dallas and I've got one for you. After I posted our Dallas date night spots, I got an overwhelming response through e-mail saying to try Dolce Riviera. It was definitely on our list, so I was thrilled to have you all recommend it. Paul and I went this week and got to test out their New Year's Eve menu. This spot is so incredibly romantic and the food is incredible. Get the Cosmo Bianco and the Gnocchi on their NYE menu[the dish above!]. When we left Paul even said, "Can I plan your birthday dinner here?" You can get tickets here.
Now for the giveaways! Congratulations to @juliannena for winning the Savvy Sleepers giveaway! And congratulations to Makenzie Allison for winning the $800 Nordstrom gift card in this giveaway! Thank you all so much in your support of my holiday gift guides this year and for entering these giveaways. Your kind comments entering each giveaway have meant so much to me and I promise to continue fun giveaways throughout 2018. I'm already working on a few. 😉