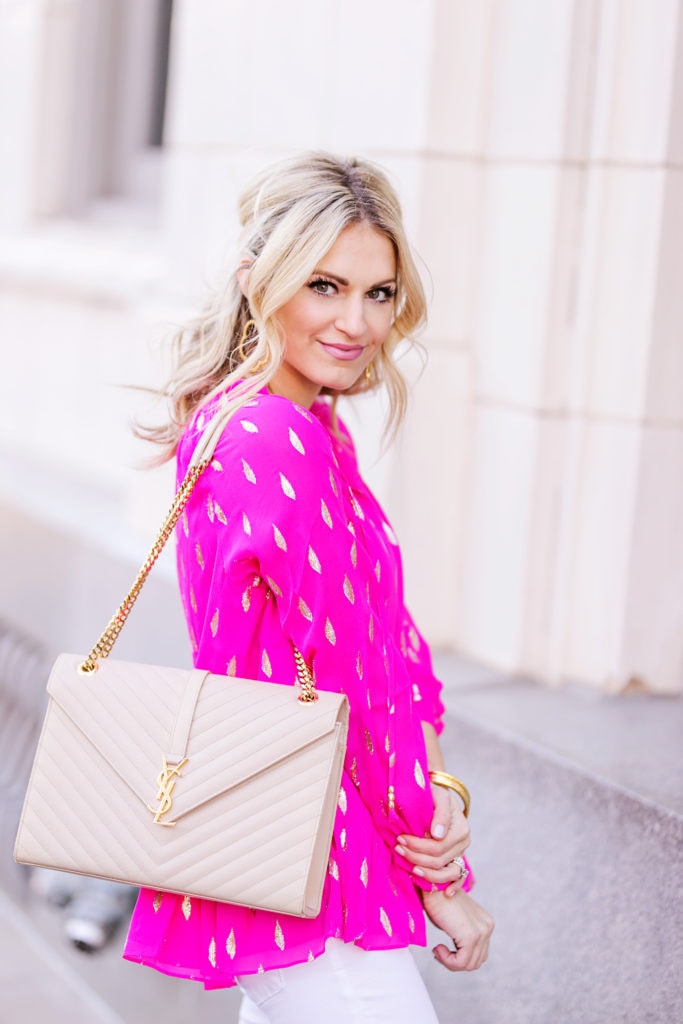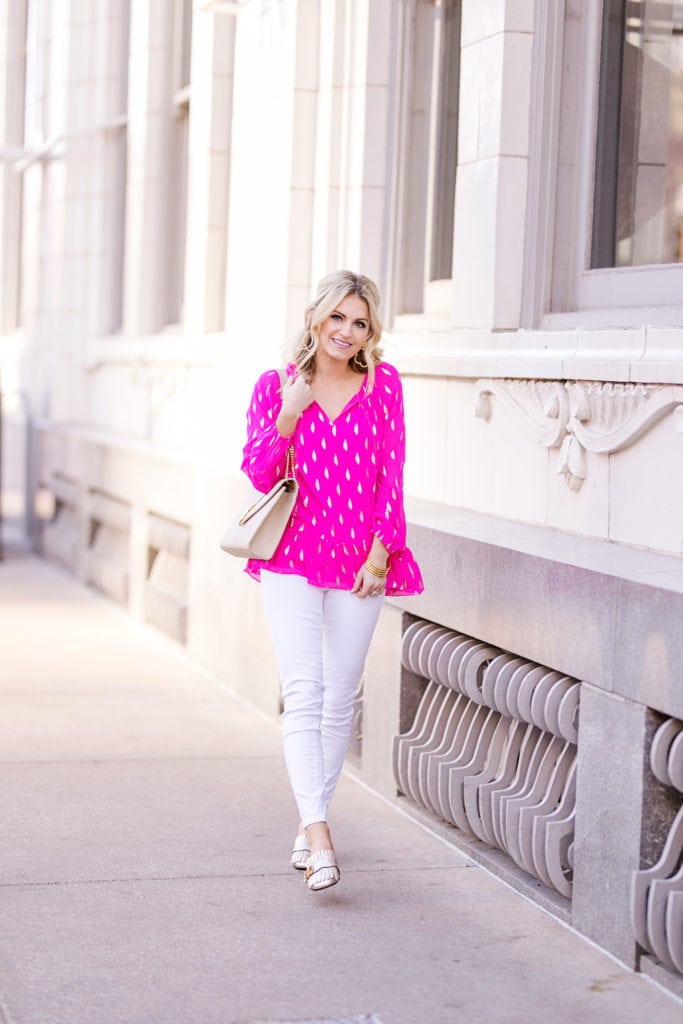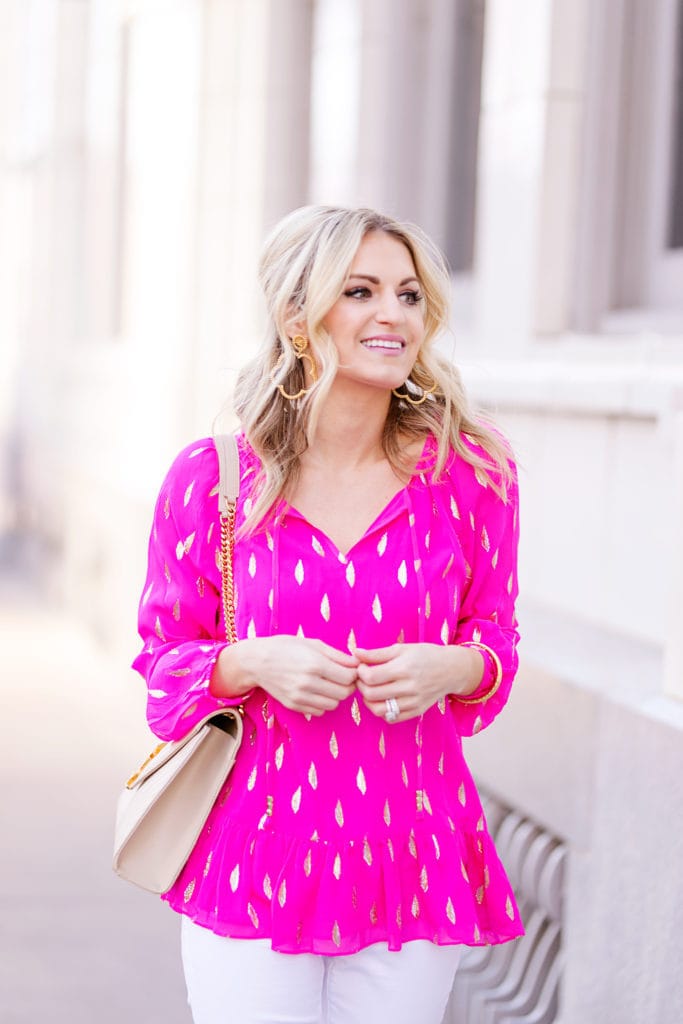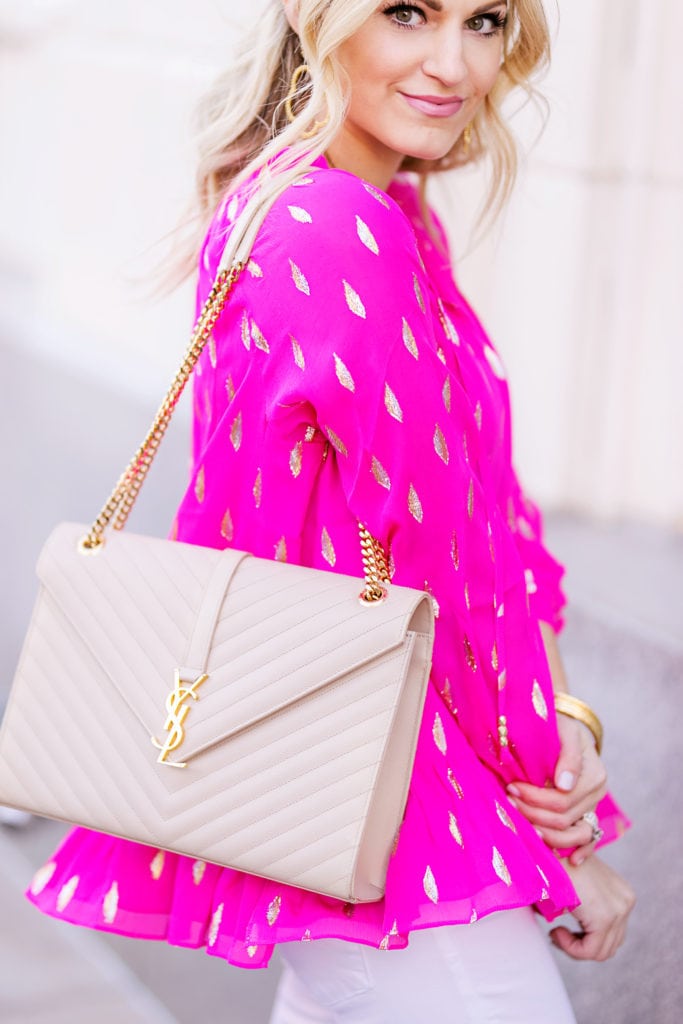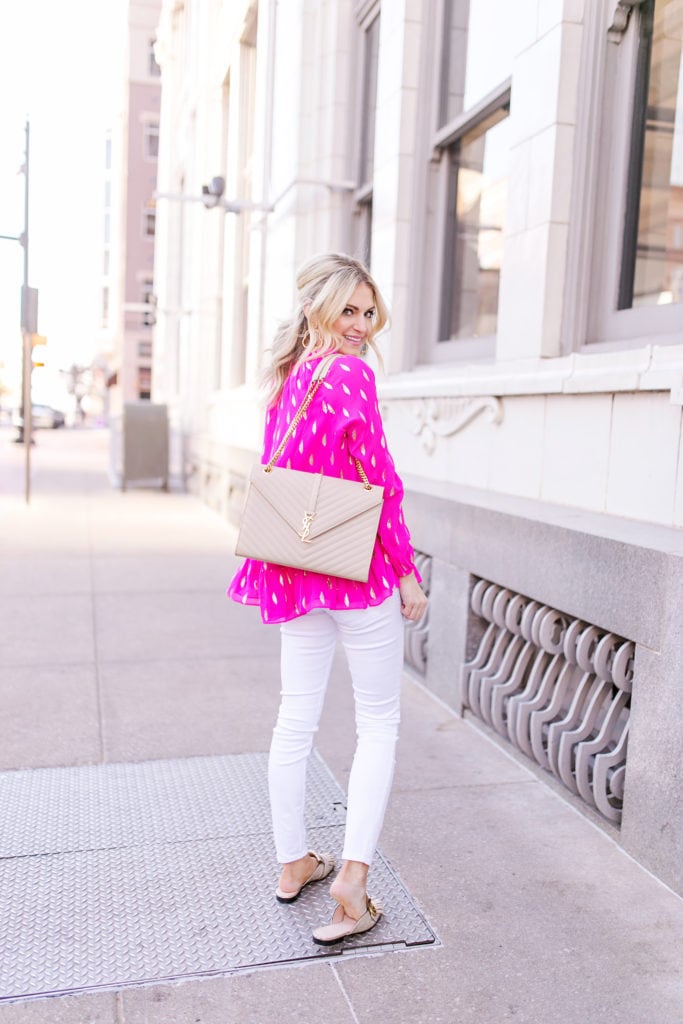 Jeans: Nordstrom | Top: Lilly Pulitzer [c/o], Similar | Bag: YSL, Similar, Similar| Earrings: Lisi Lerch | Mules: Gucci, Similar | Bangles: Similar
---
We are dropping like flies over here at Hotel Hellman. I got the flu last week, quarantined myself for 5 days [Paul was so helpful and worked from home!] and Maxi still got the flu. So in between washing everything and lots of cuddles, I've also had to cancel her party for this weekend. We shall reschedule and do something much, much smaller and low-key once she is feeling better but for now I just want her well! I was really bummed though because my Nana was going to come in for the party and surprise me. I had mailed her an invitation and normally she would text me the day she received it saying it was cute. I didn't hear from her and thought, "Eh, maybe she got busy, or maybe my invites weren't as cute as I thought?!" Ha! So right after I told my parents the party was off, my Nana sent me a picture of her suitcase packed by the door. It definitely made canceling her party harder, but I'm thankful she can come another time!
So while my party favor bags sit on the table looking 2-on-1 Bachelor Date lonely, I thought I might as well share the look I had planned for her birthday! I wanted something pink for my little Valentine's girl and something that embodied spring. This Lilly Pulitzer Tensley Silk Top feels quite glamorous with the gold stitching. Now go ahead and roll the eyes, I whipped out the white jeans! It just feels sinful to wear Lilly with dark-wash denim, no?! These jeans are a great price for $64, but please size down. I did not and I fully regret it, but I'm okay volunteering as tribute so you all don't make the mistakes I do.
 But as I look forward to spring [better weather, hopefully no sickness and a trip from my Nana!] I can't stop thinking about a few more fun spring tops. I ordered some this weekend feeling wishful and thought I'd share a few more tops I found below.

I'll keep today short and sweet as I'm trying to get as much rest as possible so I can be 100% well for Maxi, but let me know if you'd like to see a try-on haul with the pieces I ordered for spring next week!