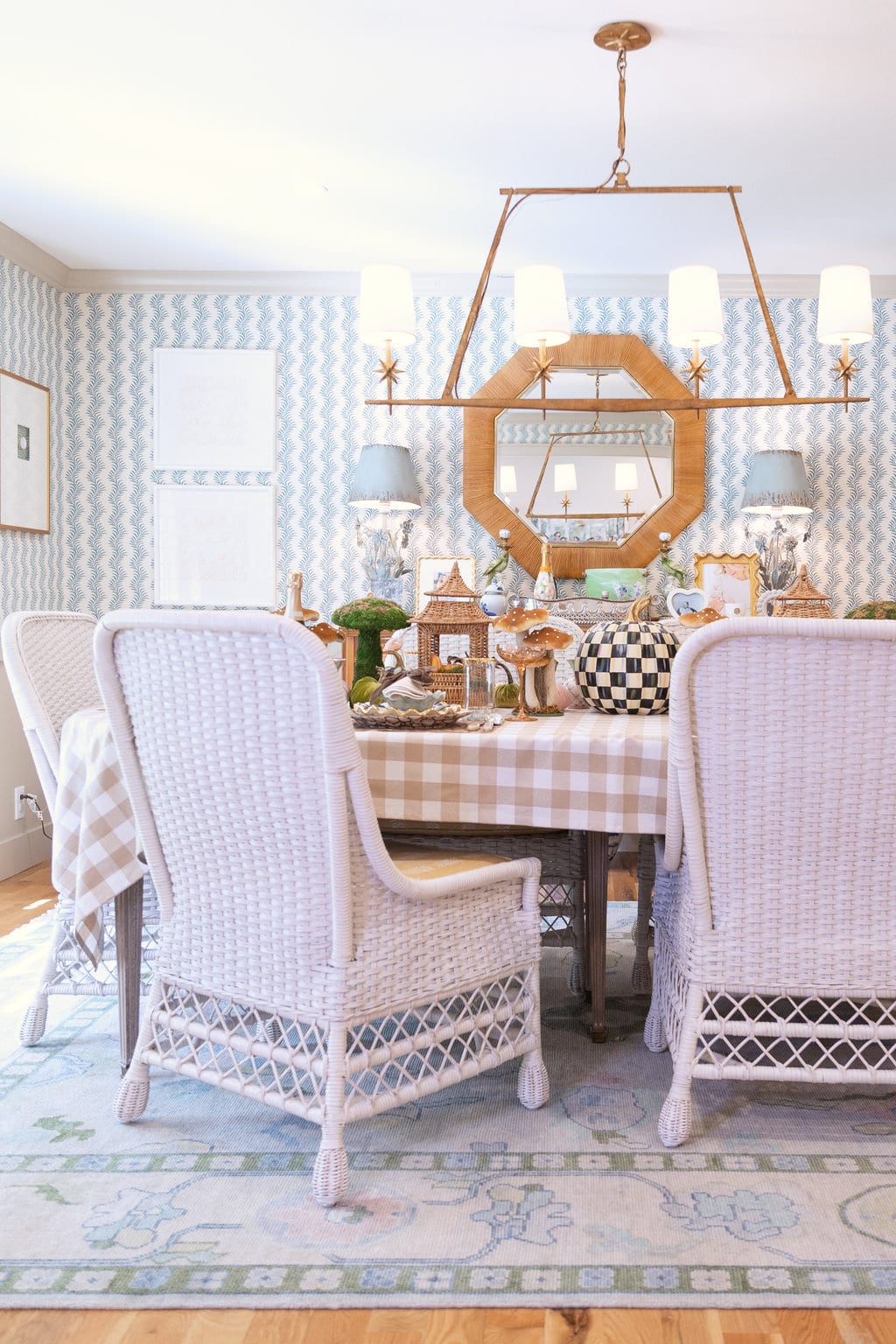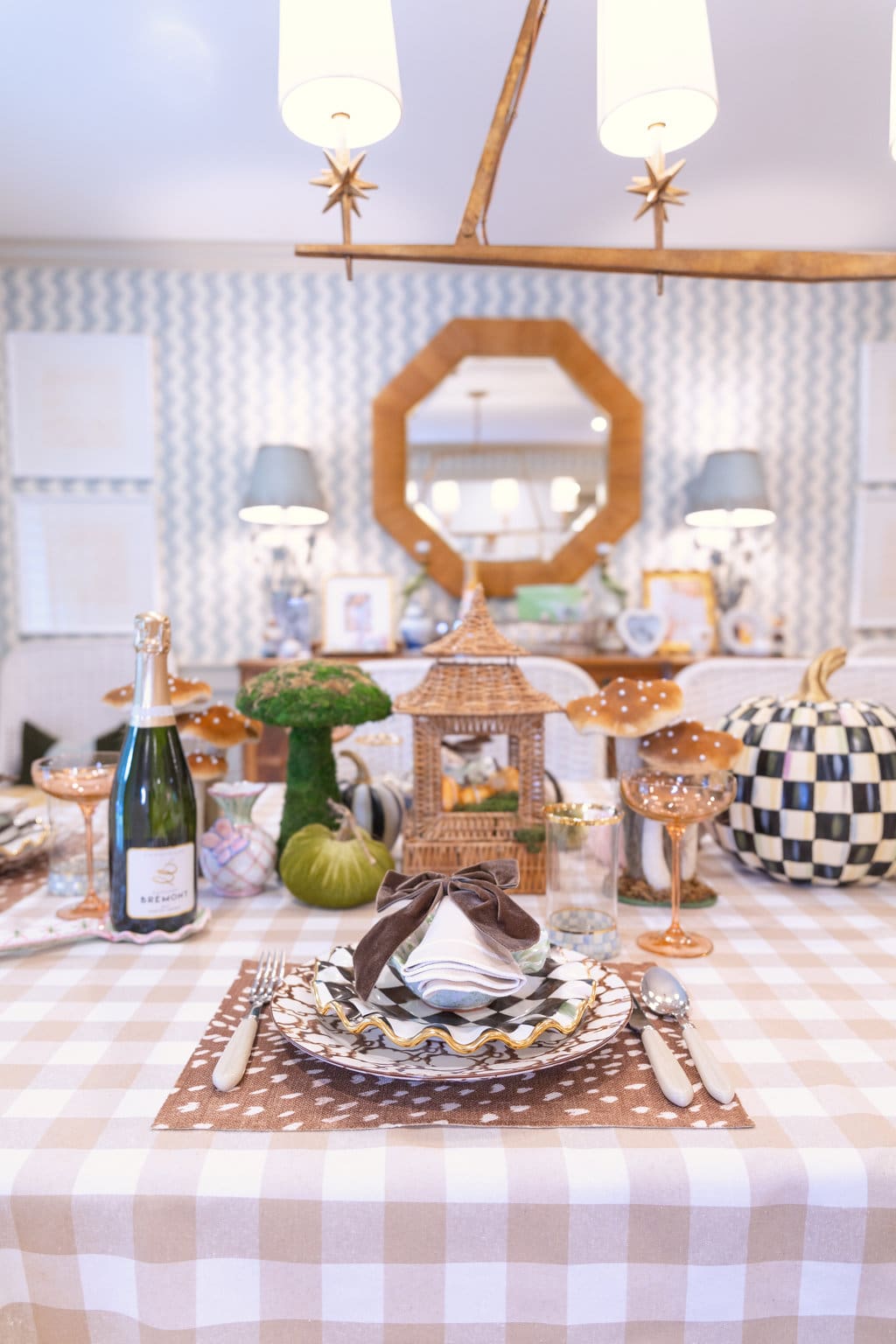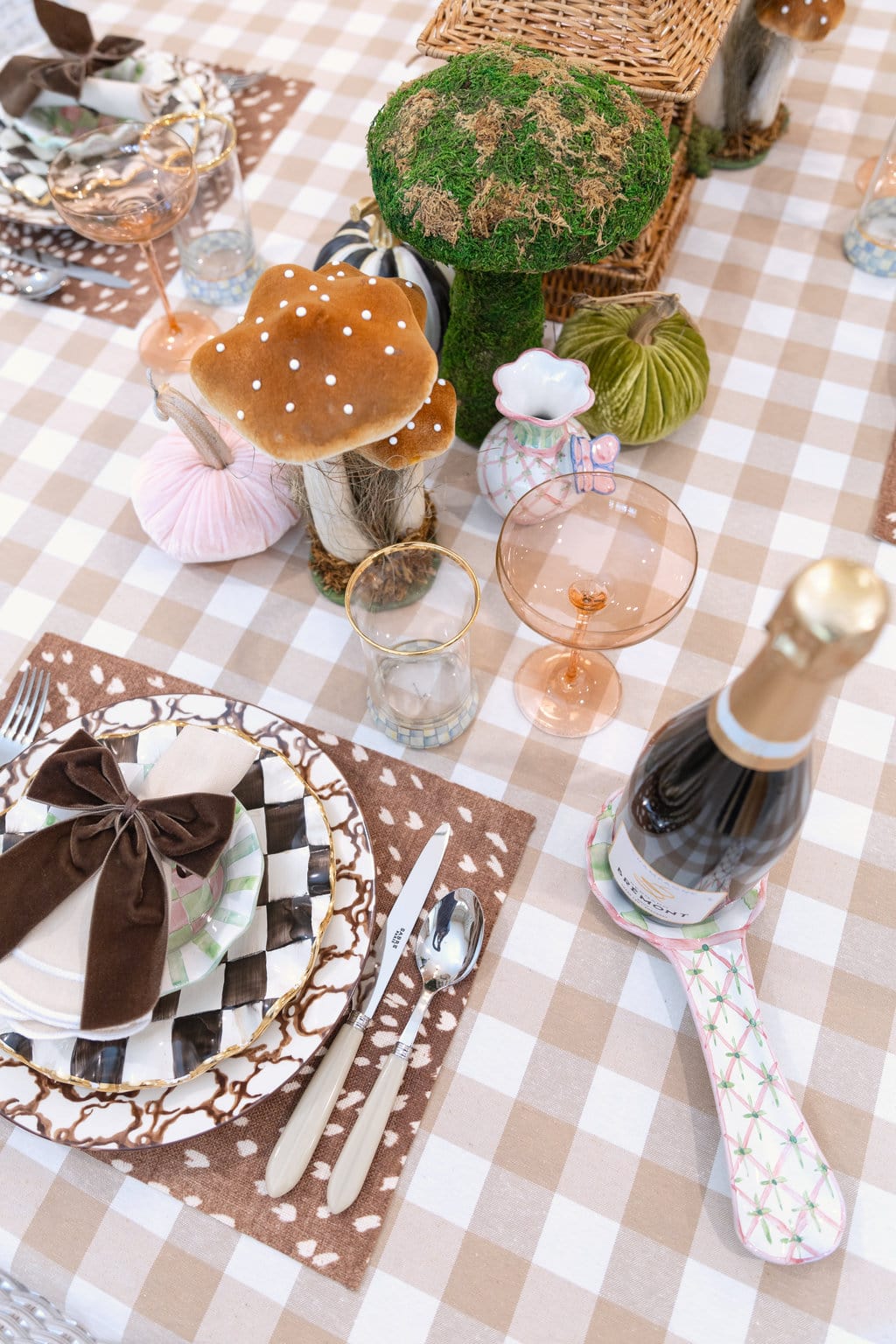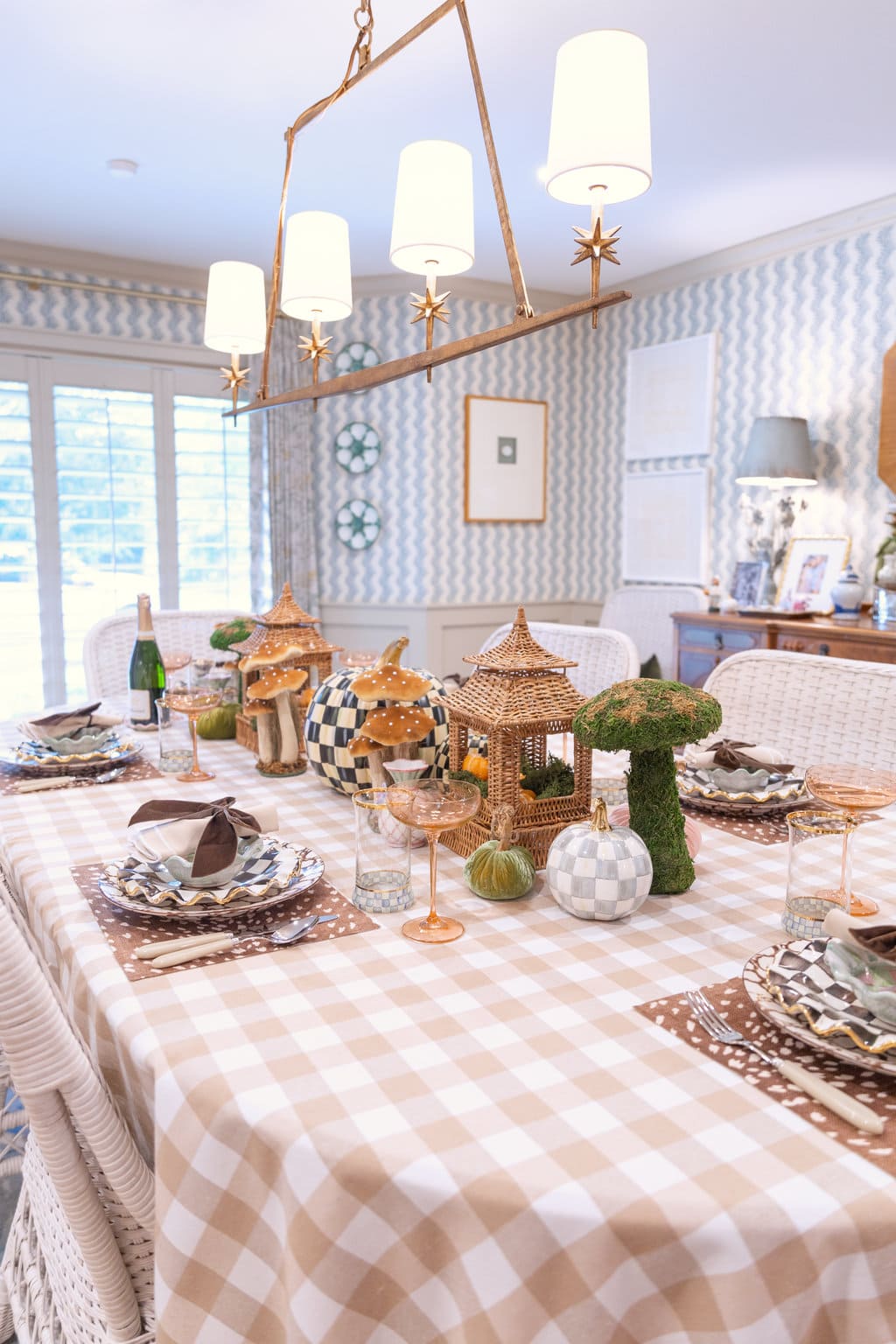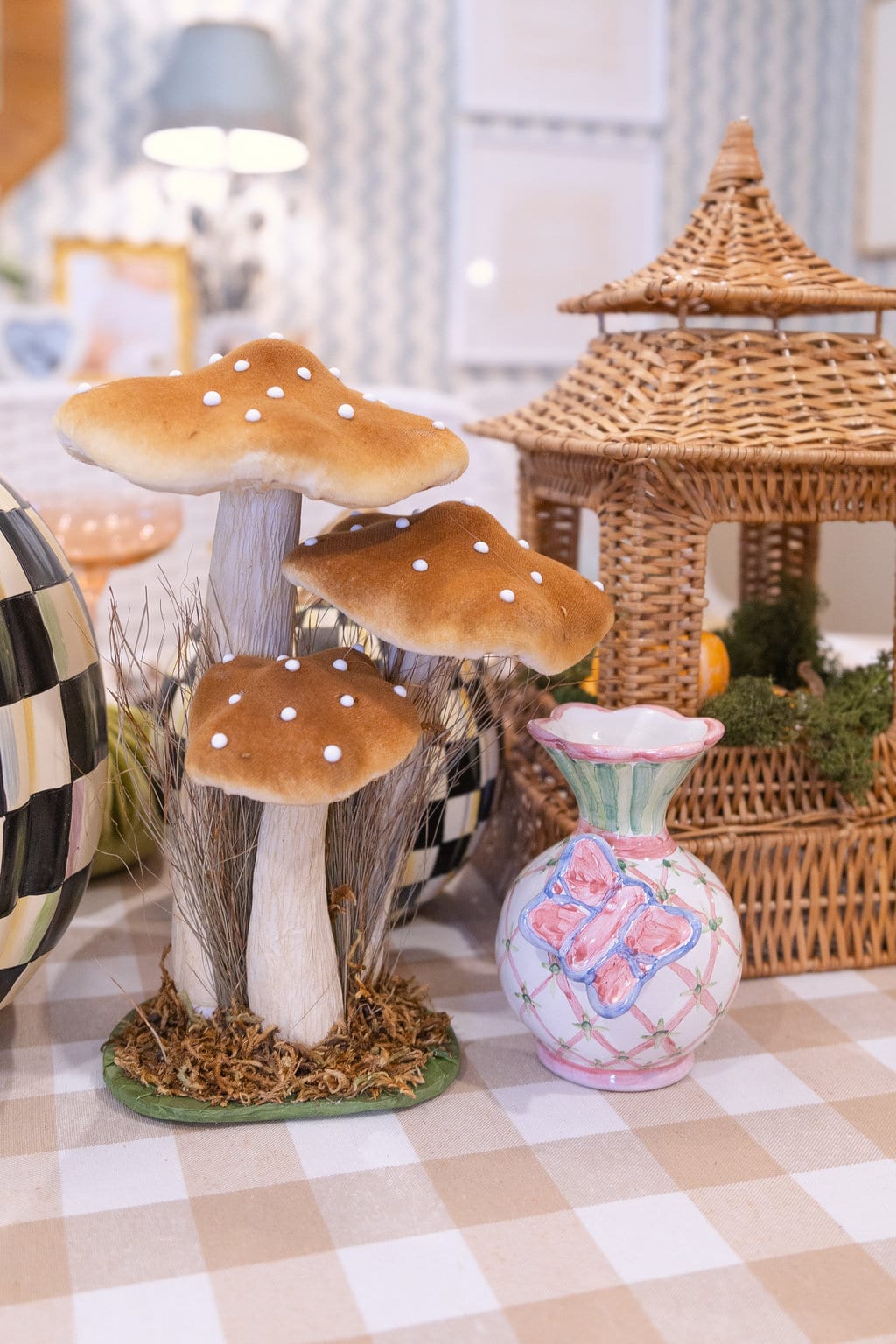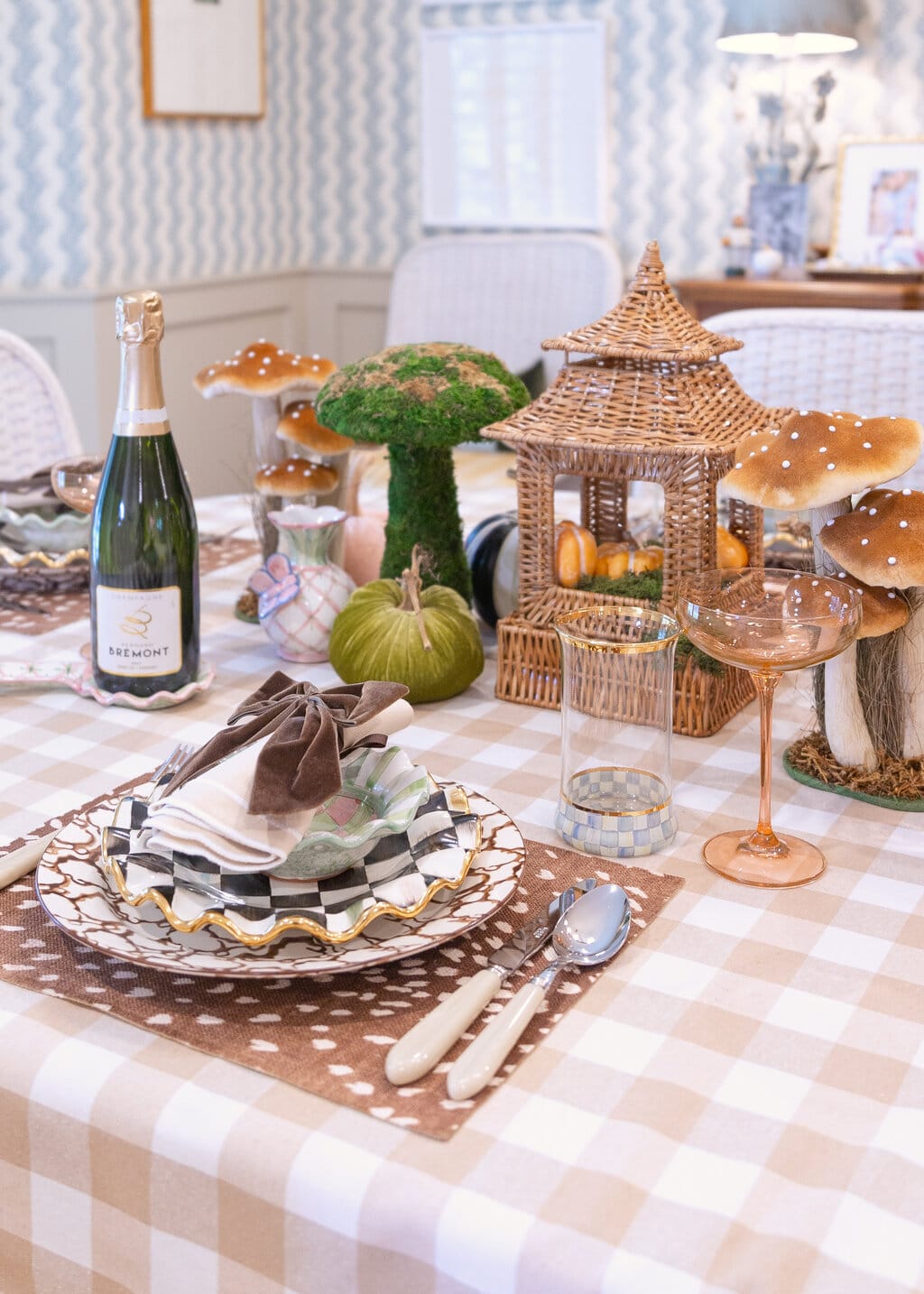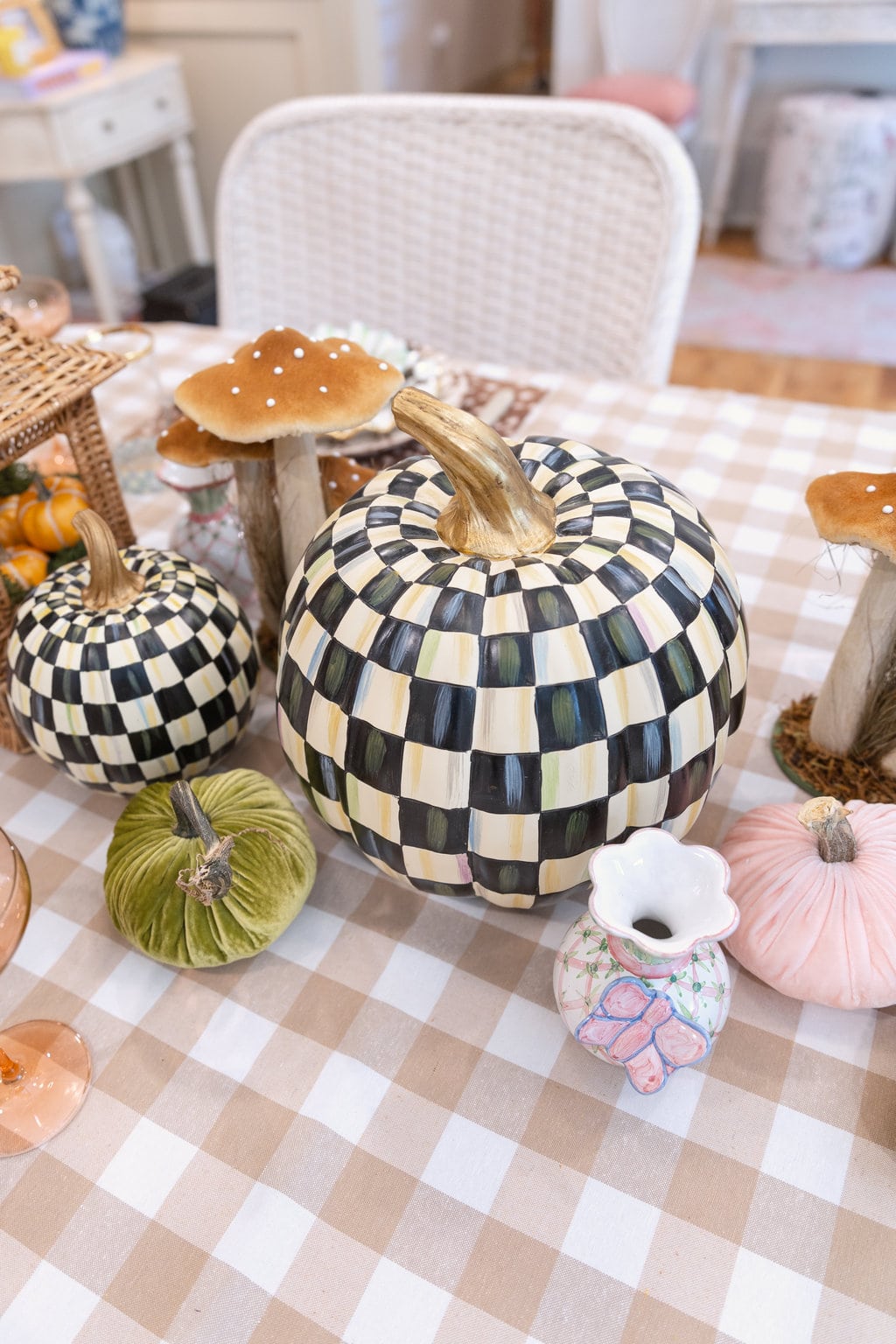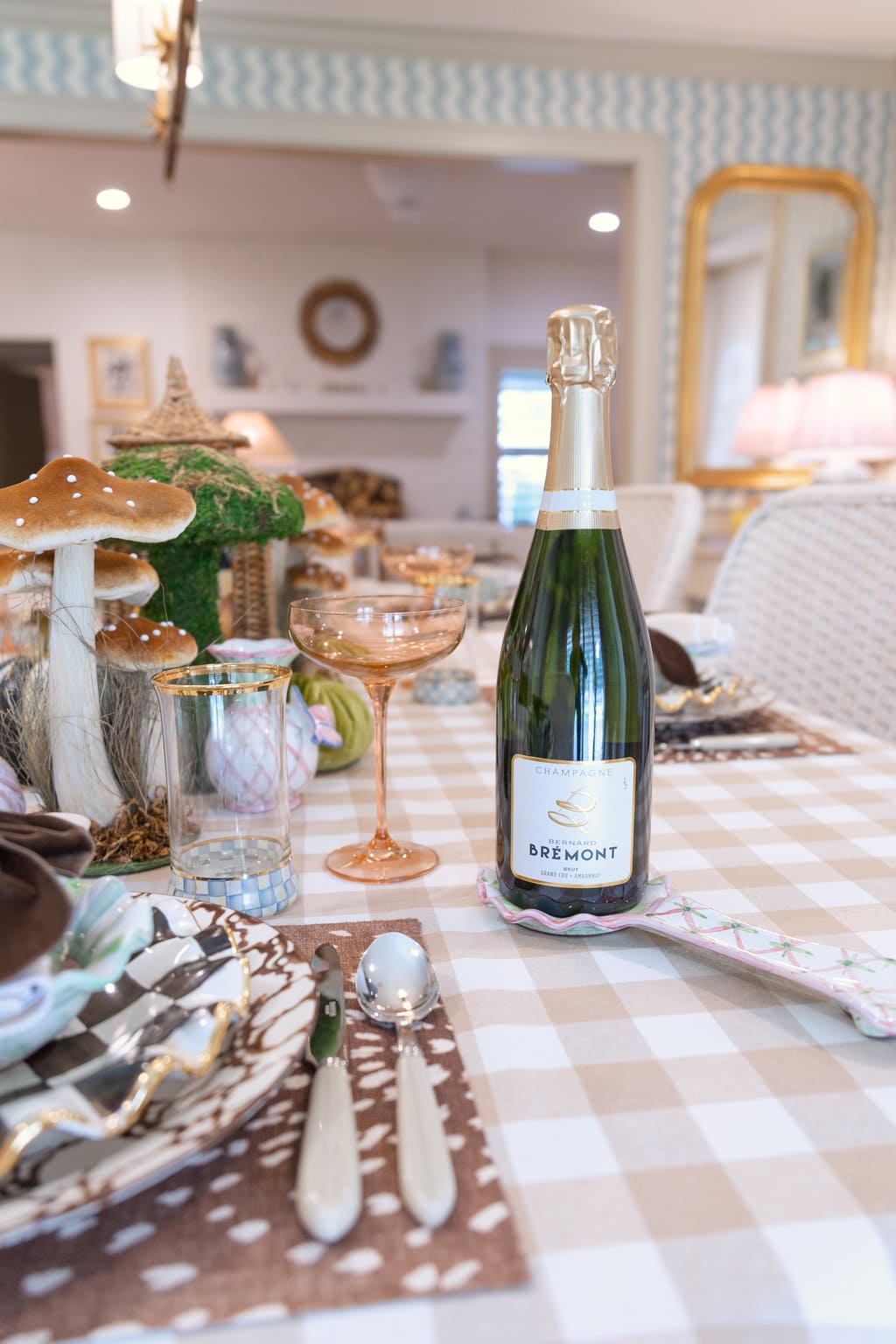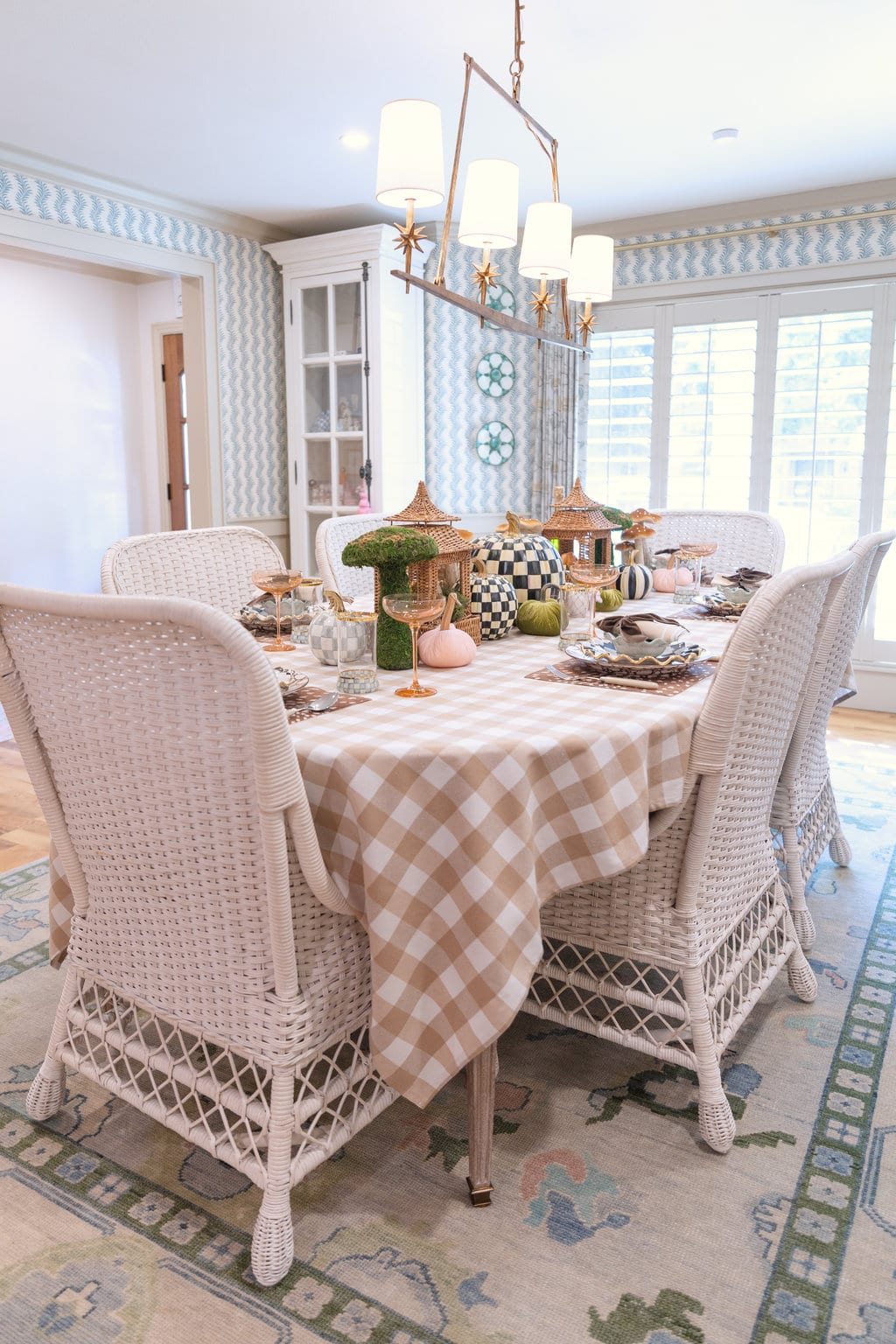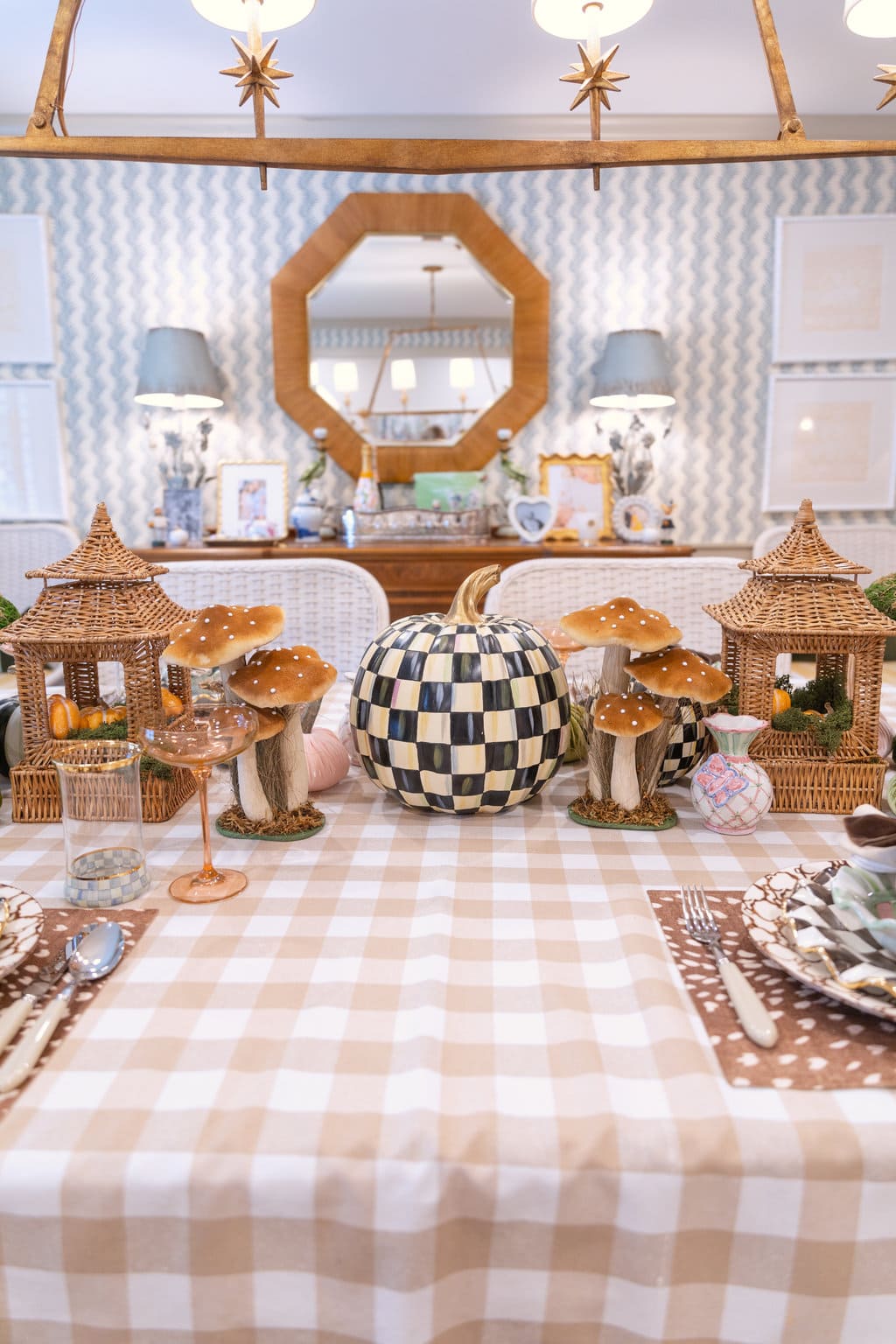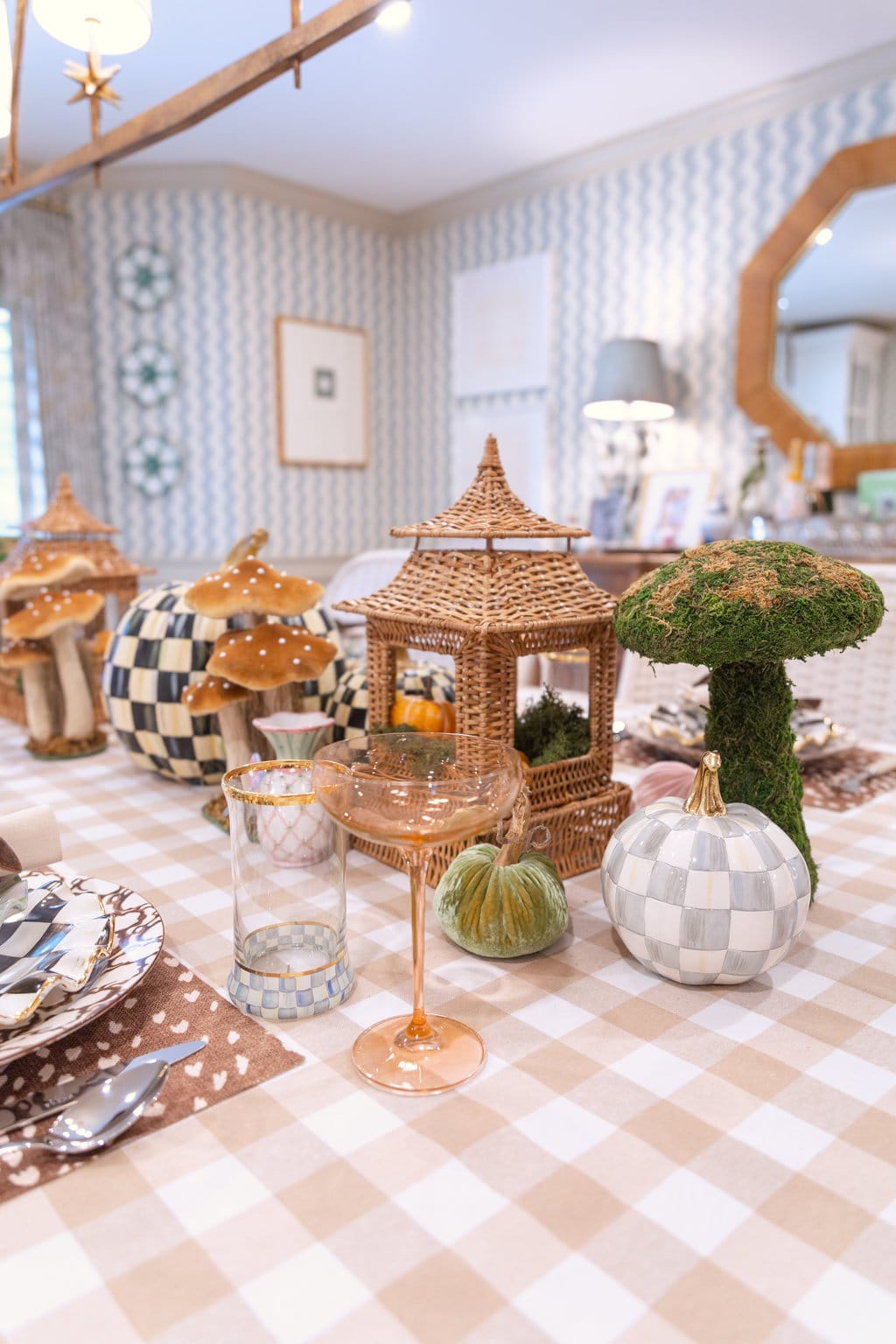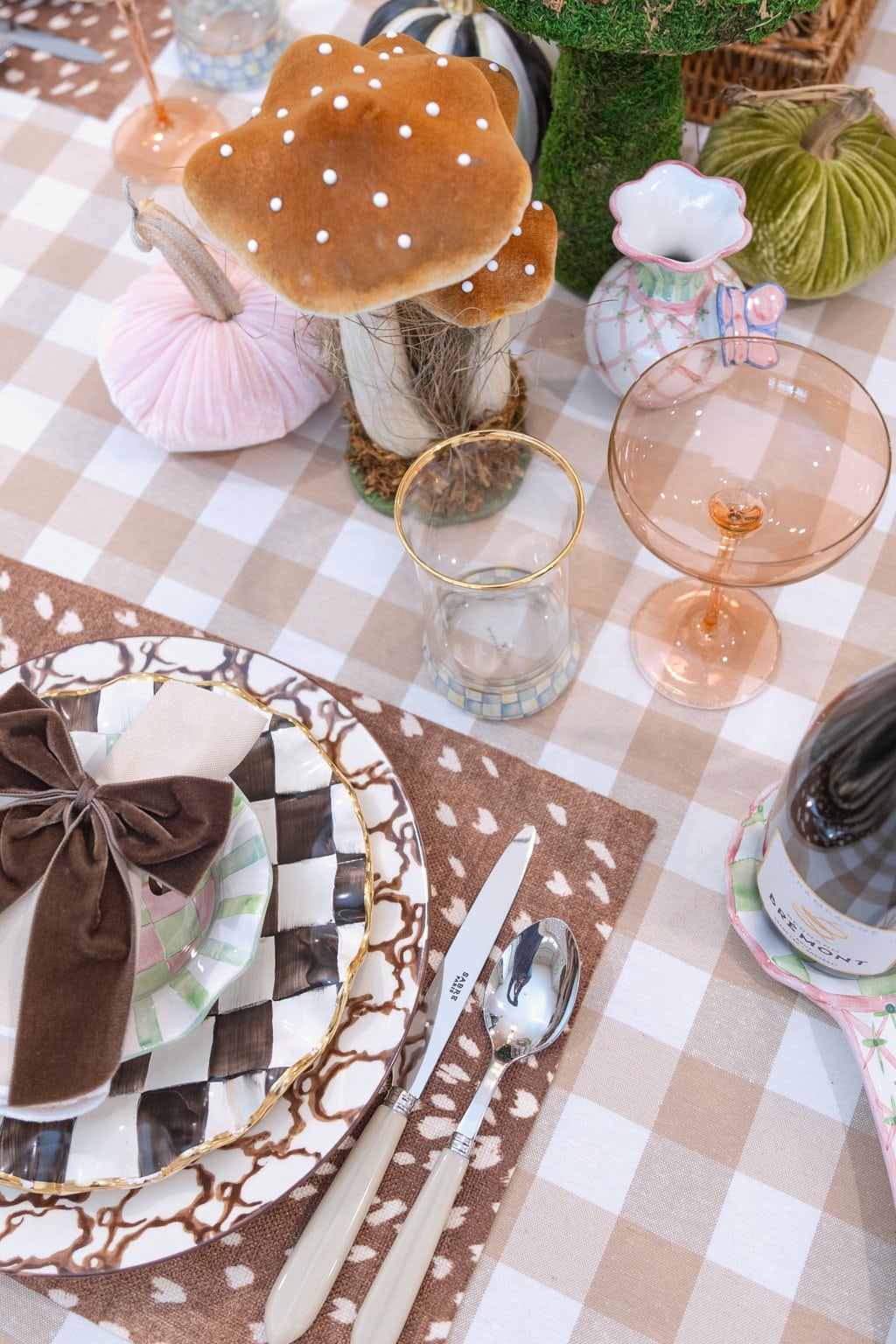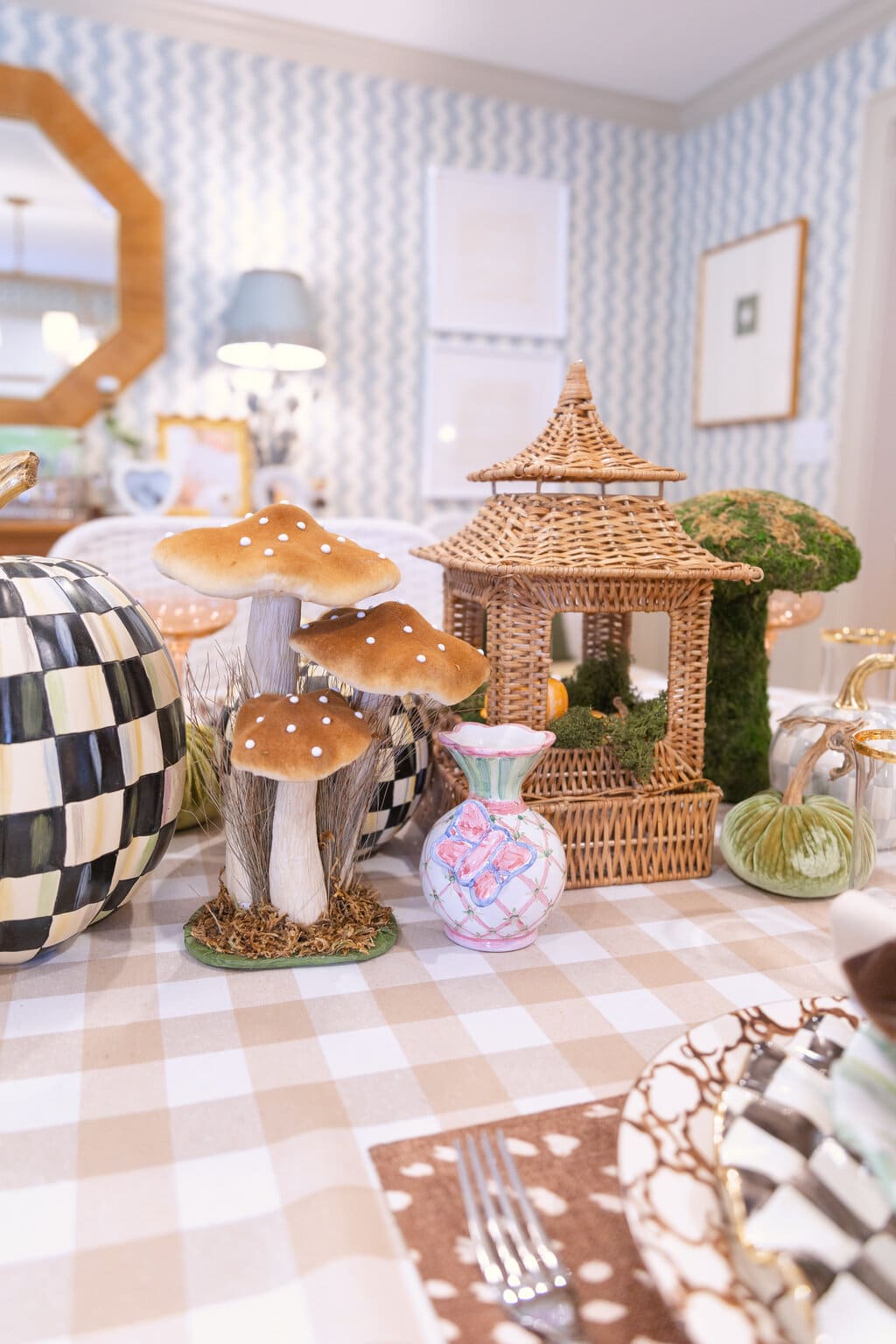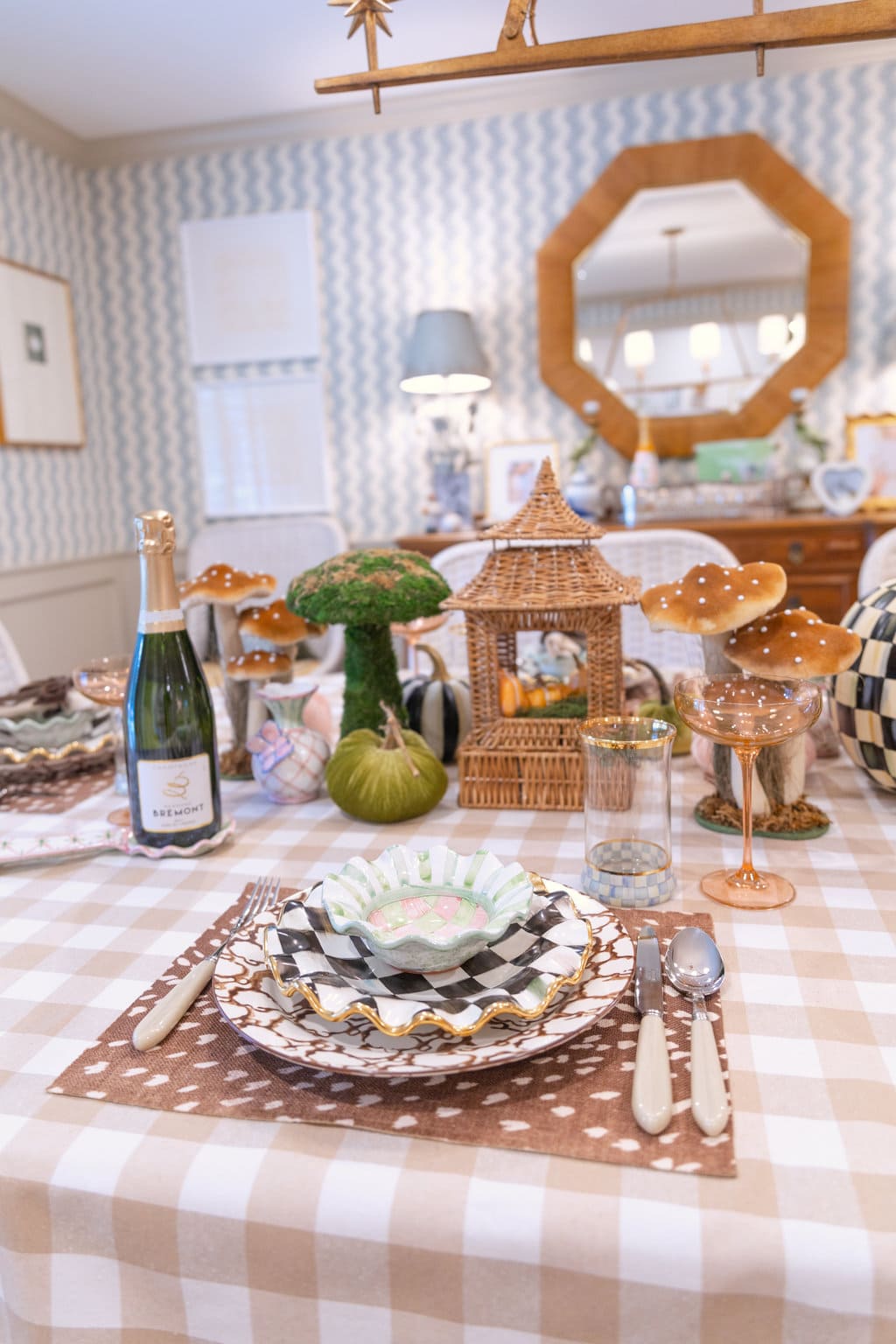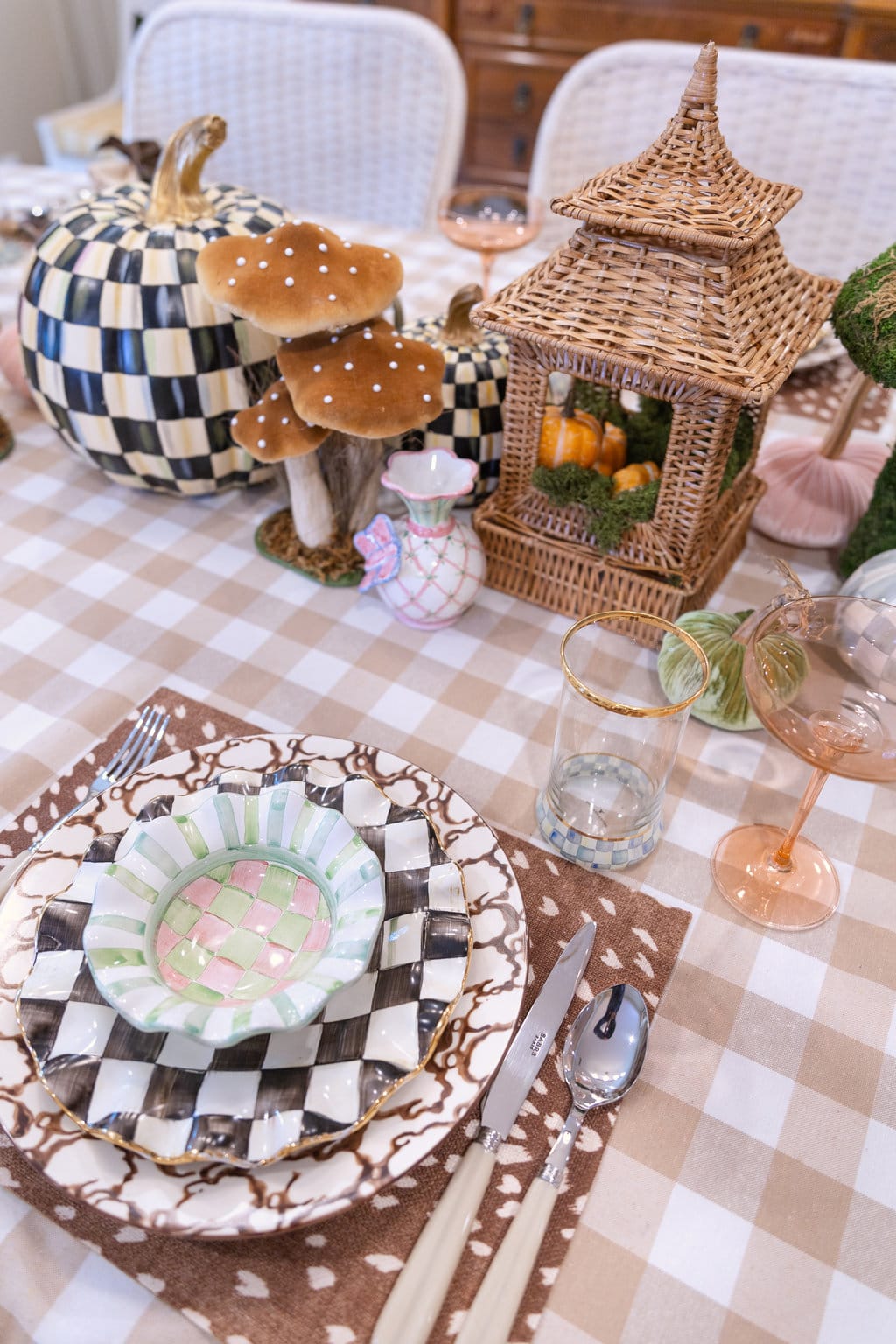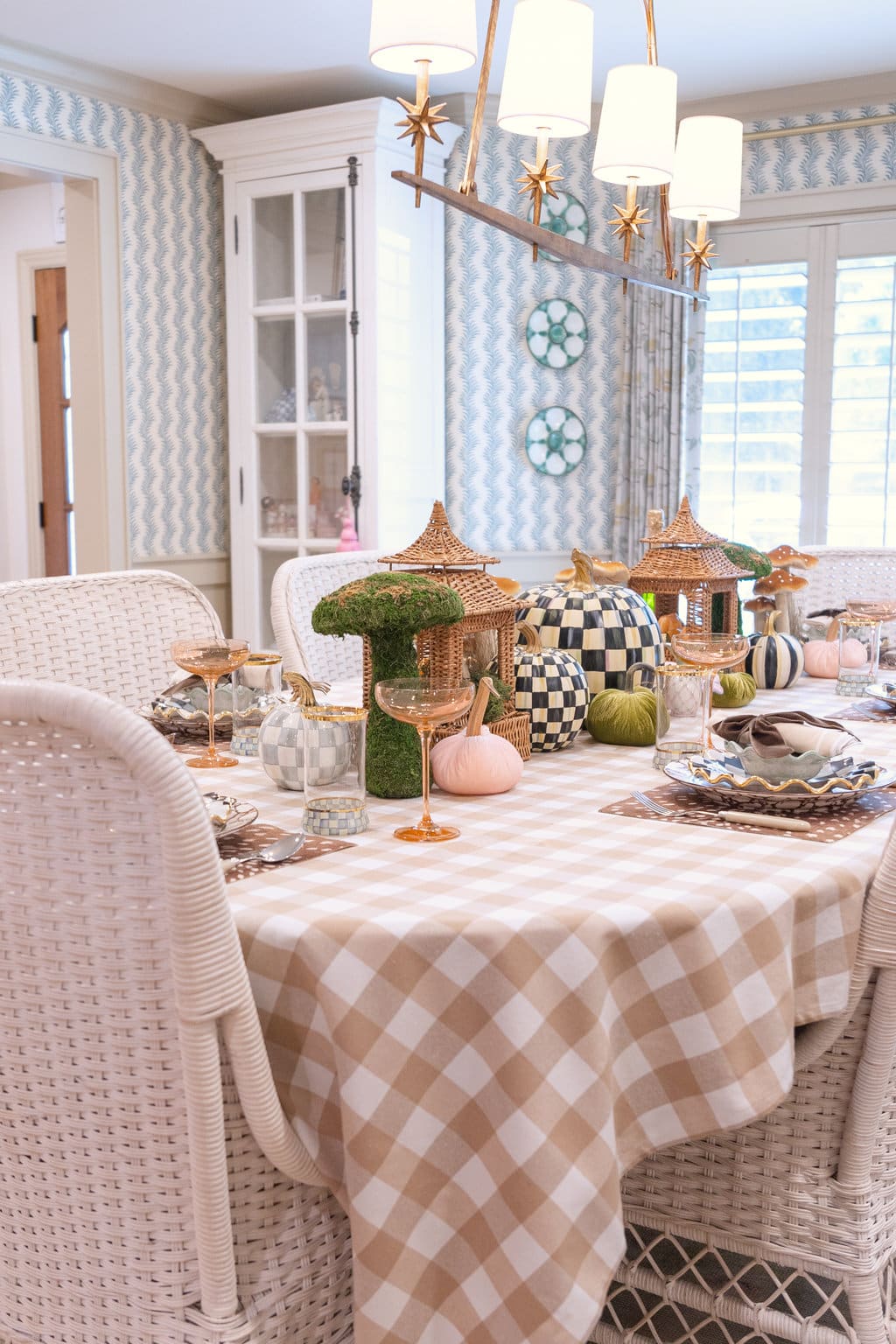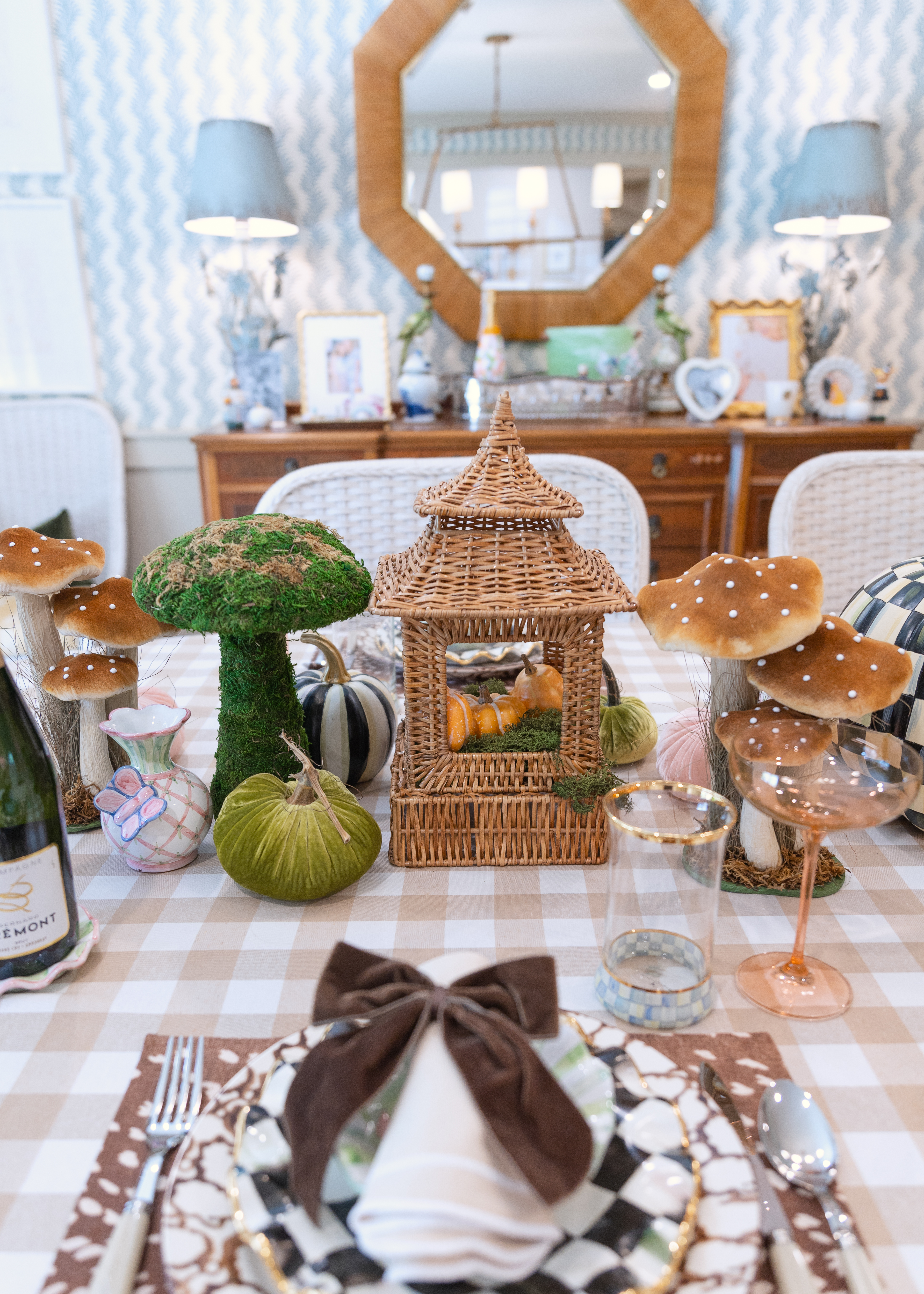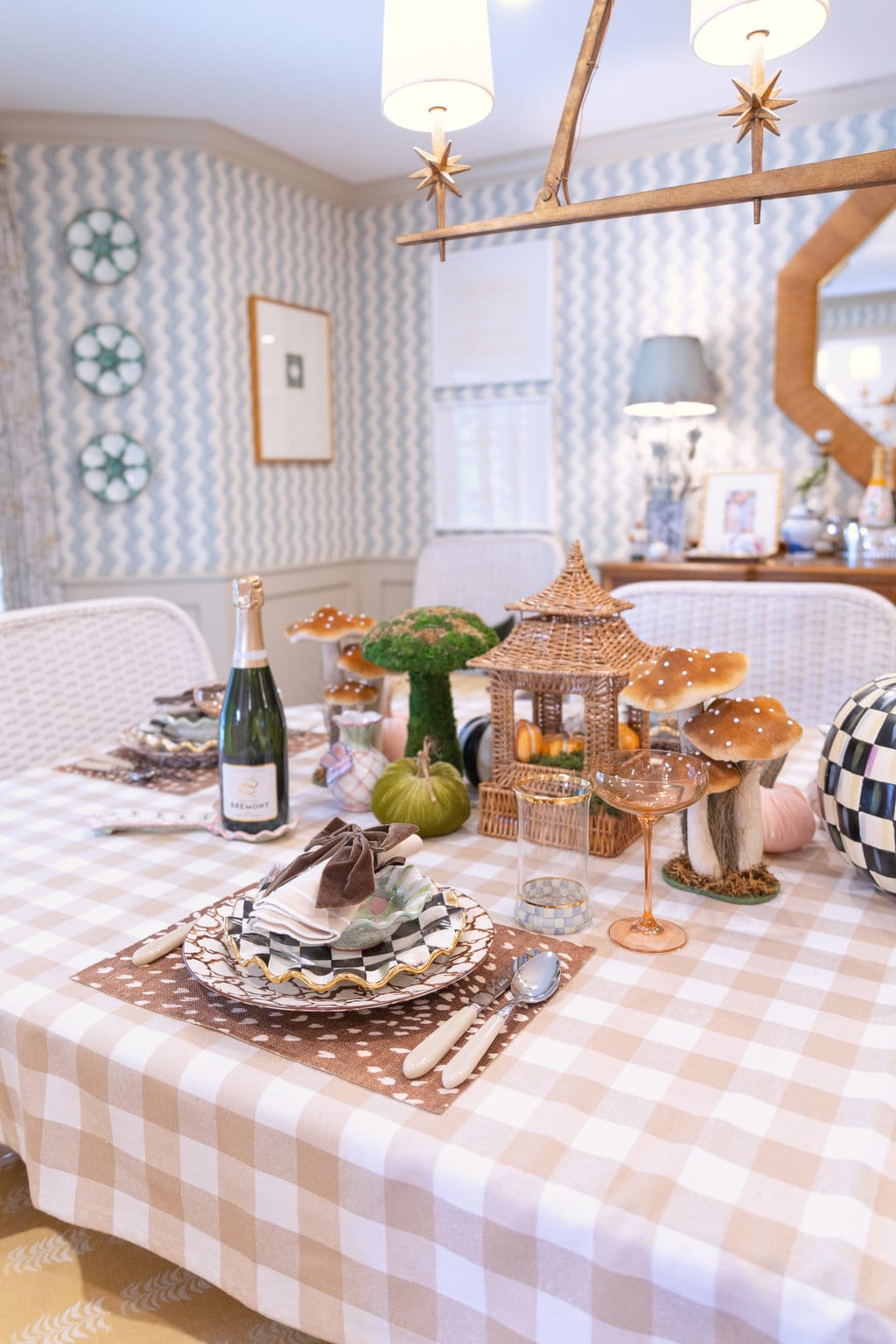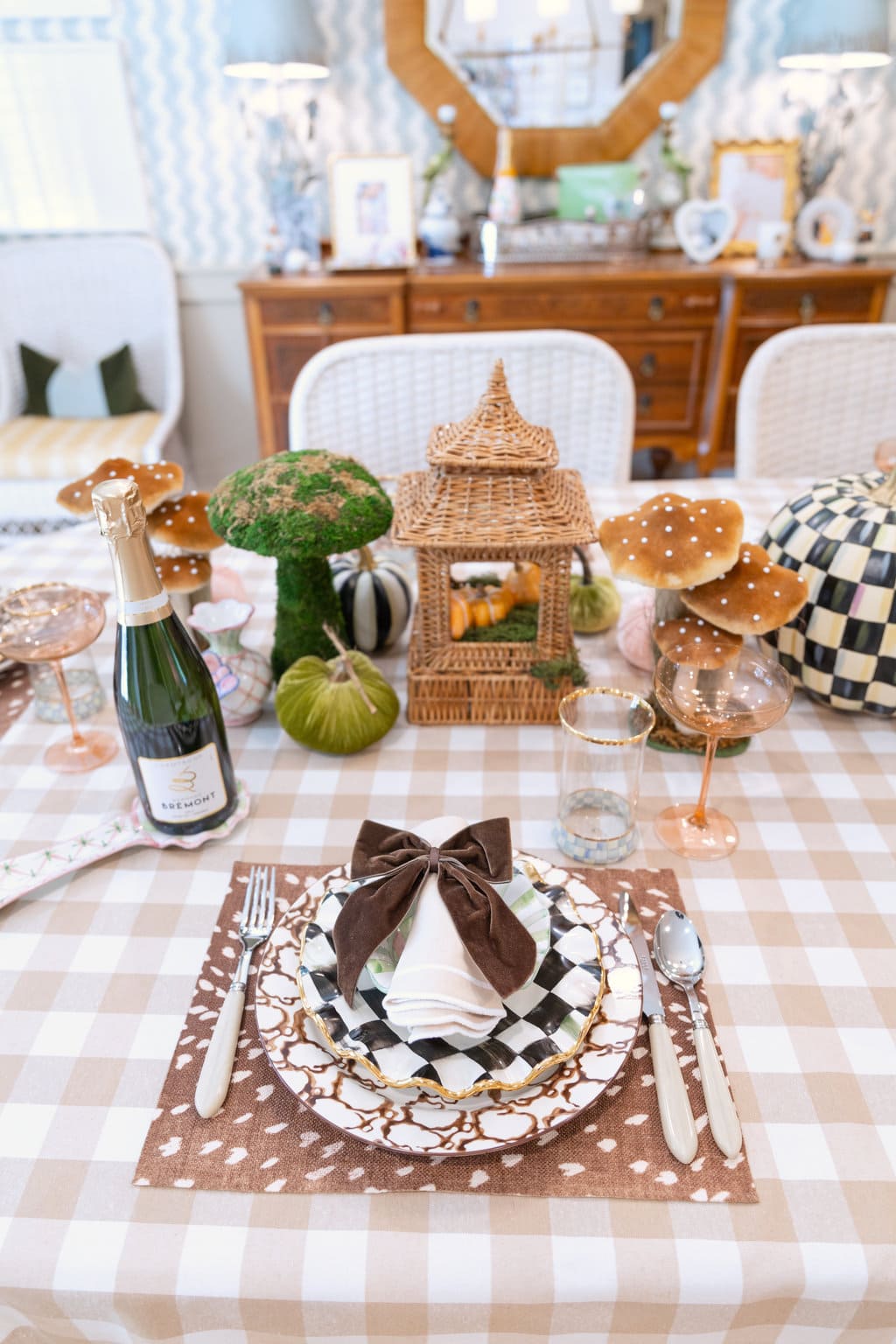 Mushrooms and sponge ware and pink and green and reindeer moss and pumpkins- oh my! Our fall dining table feels a bit like the jewelry box of my design heart was opened up and scattered about. My Thanksgiving tablescapes have evolved over the years, but I always manage to keep color and texture at the heart of it all. I was thrilled to repurpose most of these items, the only new things were these moss mushrooms and miniature pumpkins– both Amazon finds, of course! And at the heart of it all is my collection with MacKenzie-Childs. I'm so passionate about infusing pink and green into my tables and decor year-round because I'm a firm believer that you should embrace each design choice you love.
Sometimes a bride will message me and ask which pattern she should register for, or dress she should, "Say Yes" to and I always say, "Go with what excites you!" Trends may ebb and flow, but what doesn't change is your passion for something- and I have quite the passion for a pink moment. So grab your butterfly bud vases, Courtly Check, and all the textures that speak to you- I'm going to show you how you can marry it all together at the Thanksgiving Table. If you've read my posts over the years, you probably have a few of these pieces, so it will be easy for you to copy and paste it in your home however you please.
Last Year's Table | 2020 Decor |  2019 Table | 2019 Decor | 2018 Decor | 2017 Thanksgiving Post
I started with this biscuit gingham tablecloth that I find to be the perfect base to build upon- it's soft to the eye, but not plain. As I set the table, I wanted to create a weave of natural fall tones from the moss to the brown in the mushrooms and pagoda so that nothing felt out of season. One reason I think the bud vase works so well year-round is you have plenty of green tones in it. You've heard me say with mixing MacKenzie-Childs, you want your colors to kiss! If you have green in one pattern and green in another, even if the color isn't the default one when placed side by side to "kiss" it blends seamlessly. By having the bud vase next to moss (a natural fall tone and texture) those colors kiss and the vision of a pink and green fall comes to life. The pink velvet pumpkins, bring in texture that you see during fall and winter, but also bring out that soft feminine hue. And let's talk about the pagodas! You usually would see natural wicker on summer tablescapes, you saw it here, but I wanted to create a fall moment. I placed reindeer moss inside and miniature pumpkins to rest upon it, and to me, it almost feels like Cinderella's wicker carriage coming to life. That little fairy tale moment speaks to the pink and green in my collection as well. The butterflies feel ethereal and like a natural touch all at once.
I hope this tablescape inspires you to tell a story of texture, colors, and whimsical details all while you dress your fall table. If you love all neutrals, bring them out! But if you are like me, and crave a bit of color, know that you can effortlessly blend it all in with my collection.