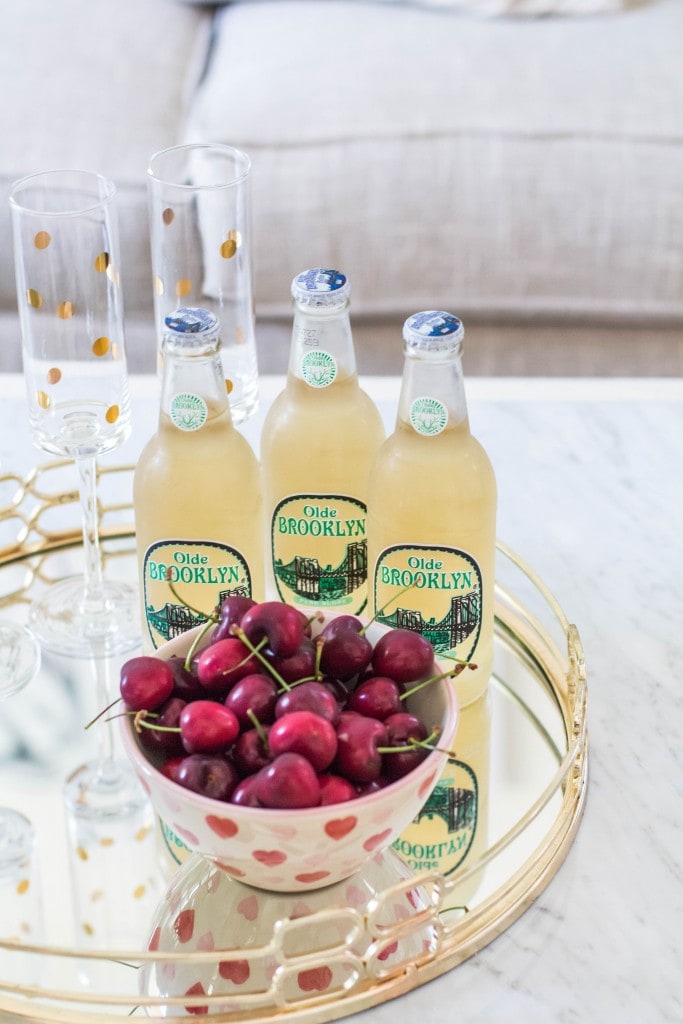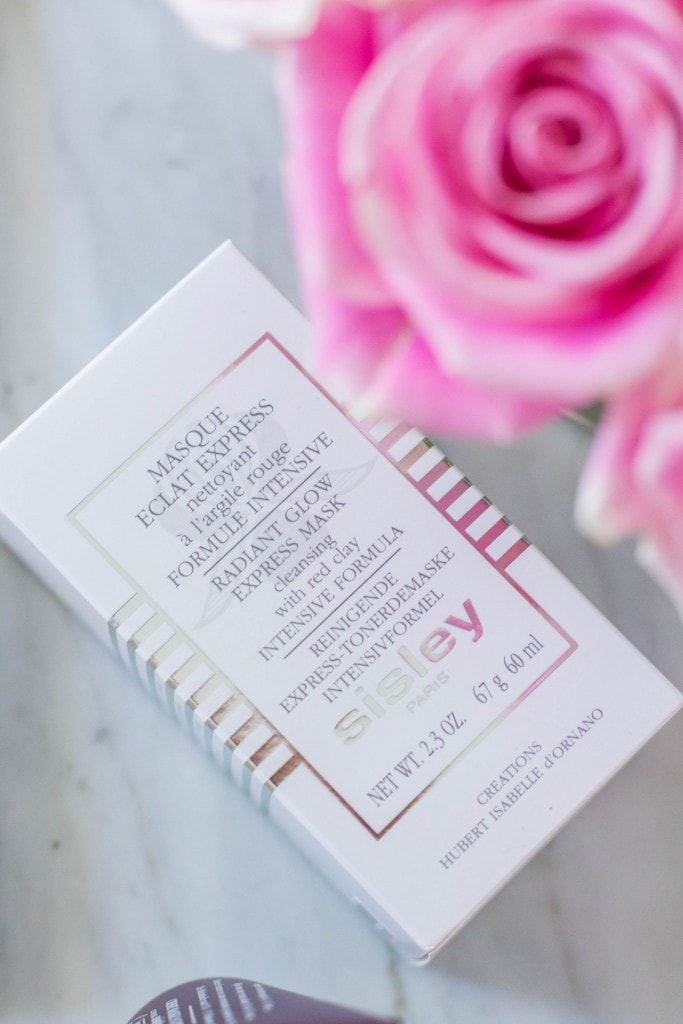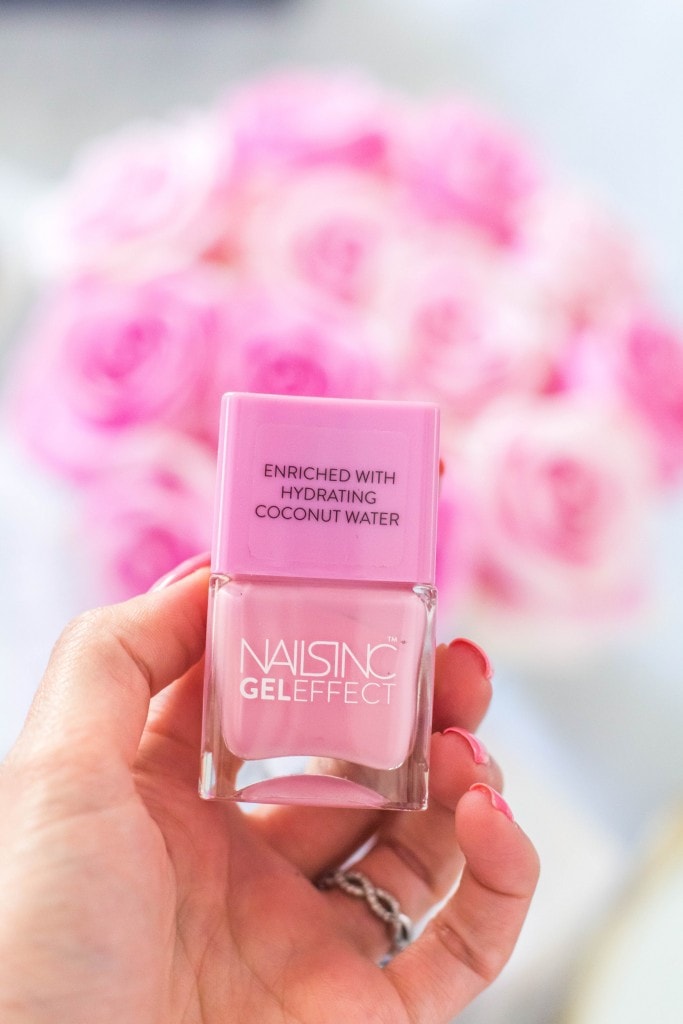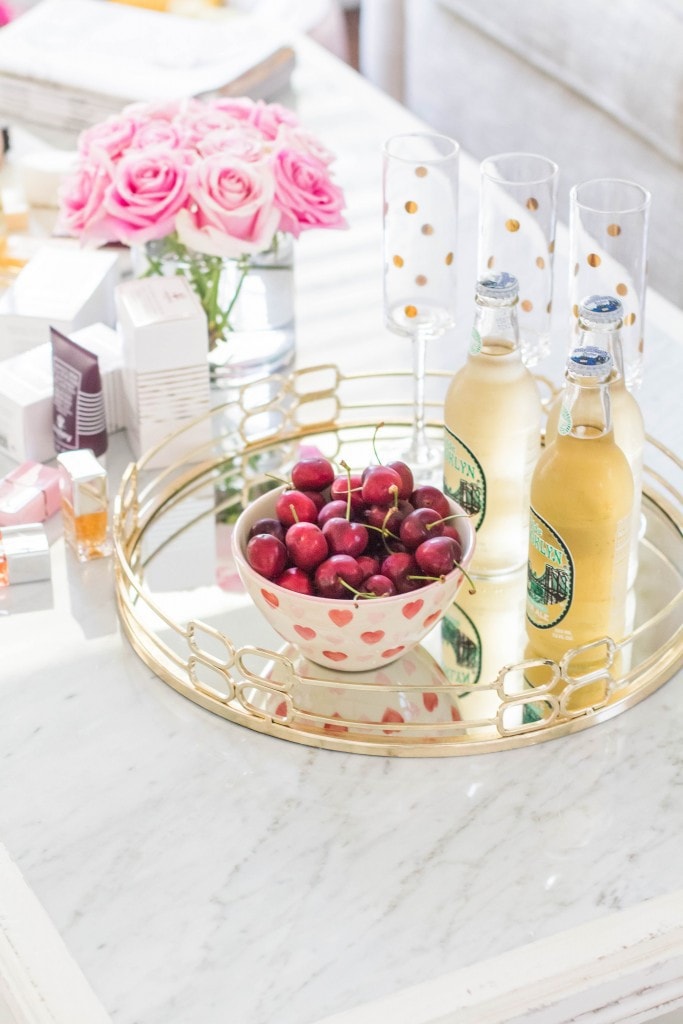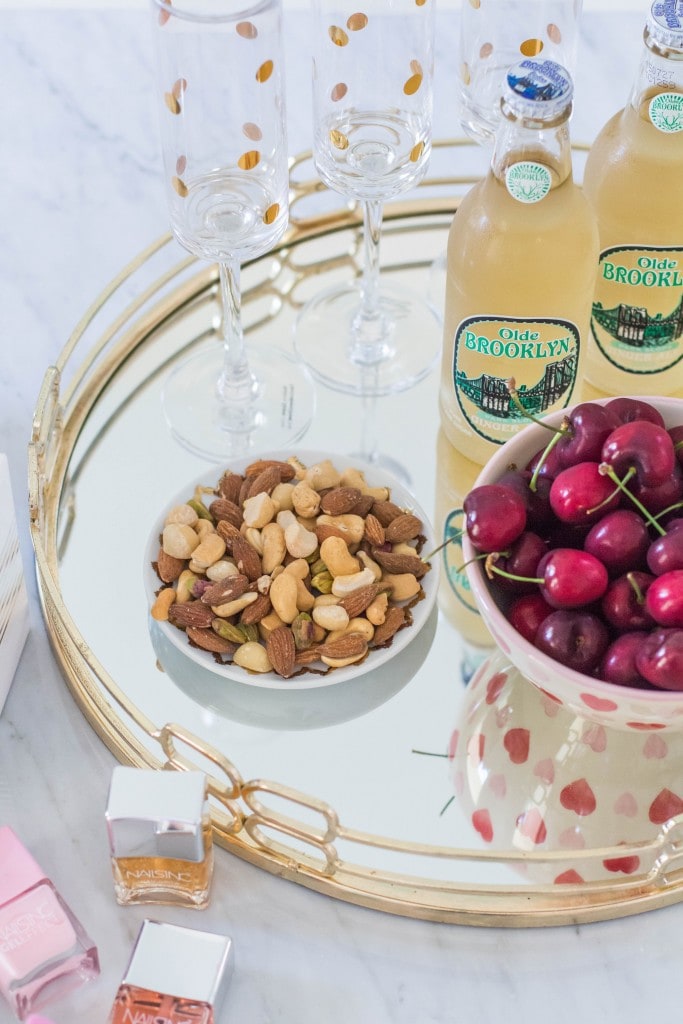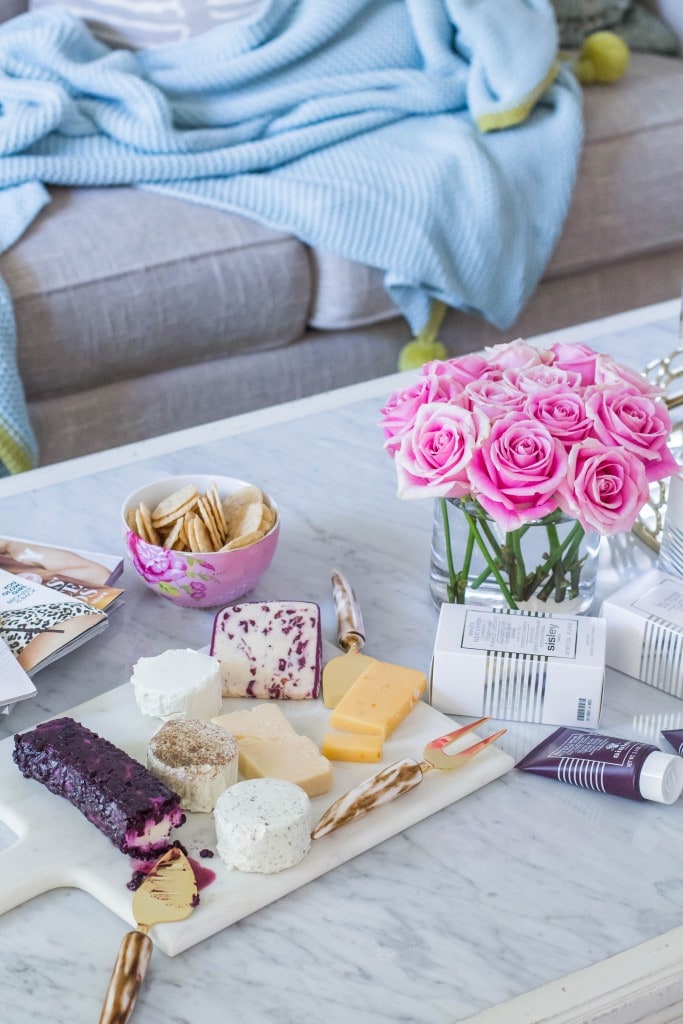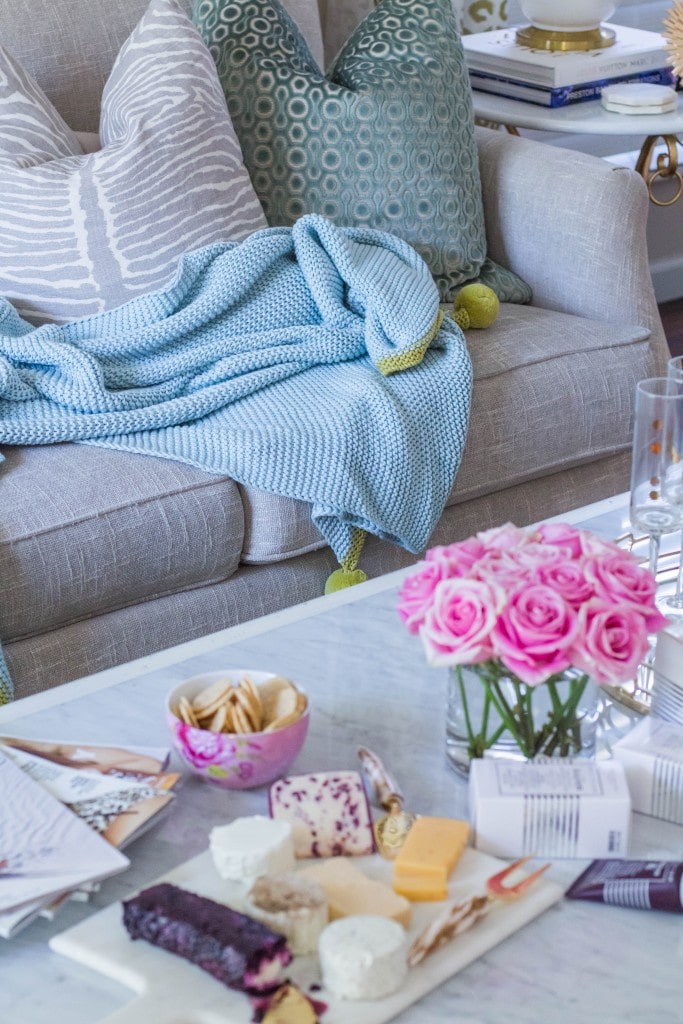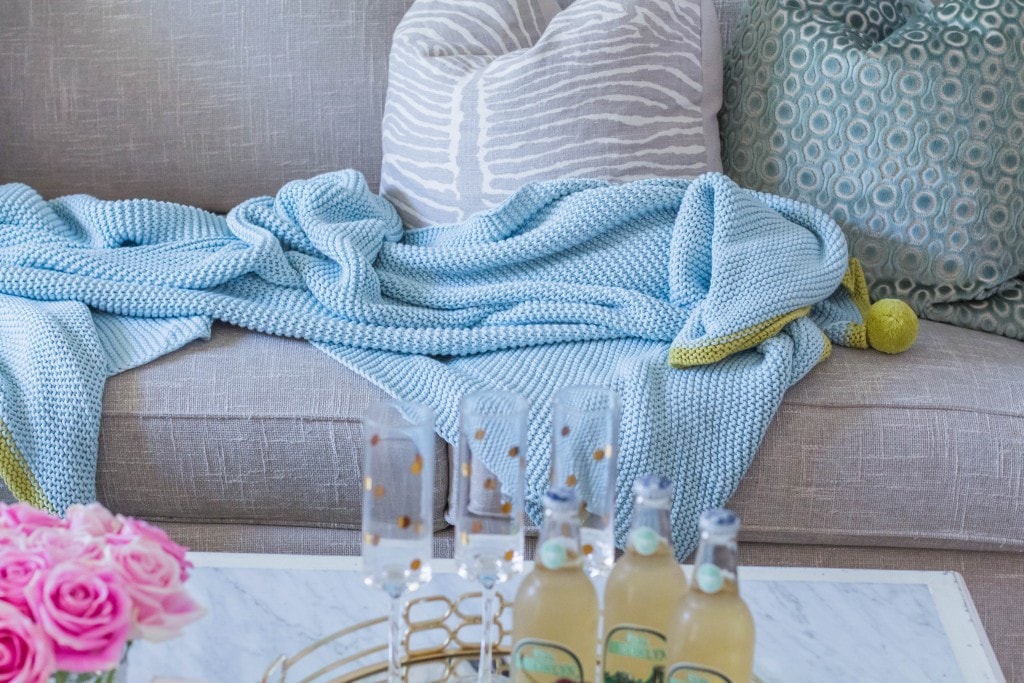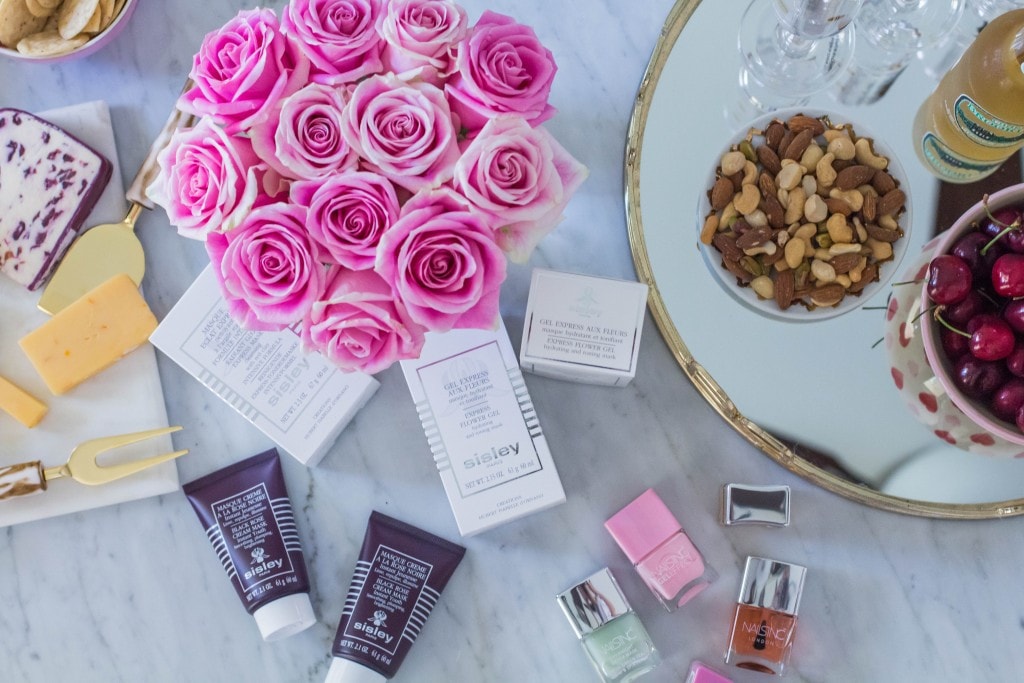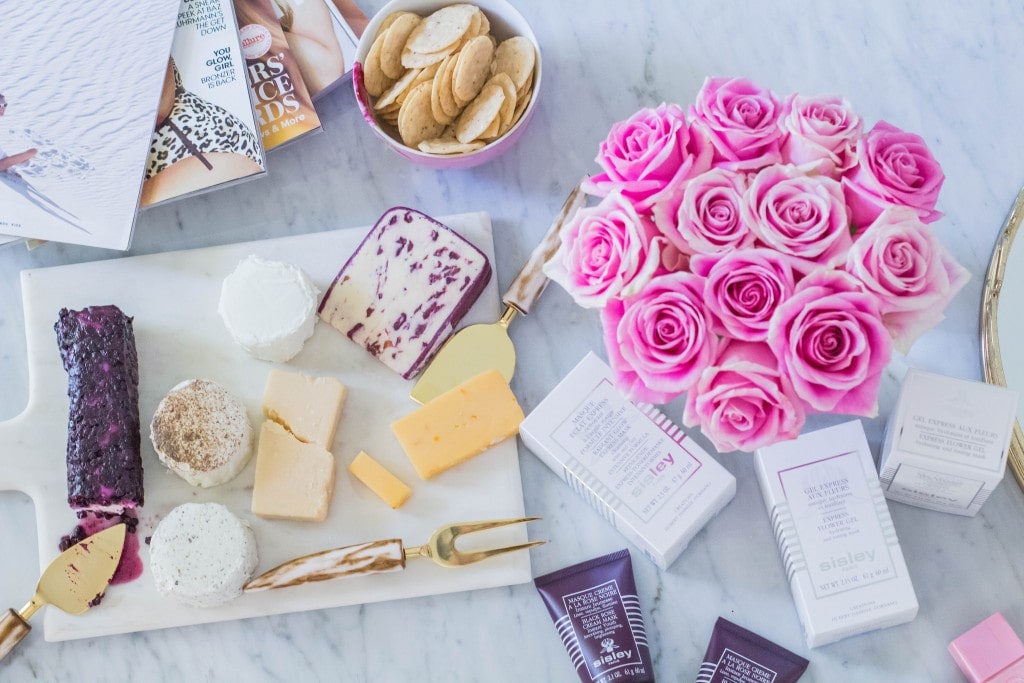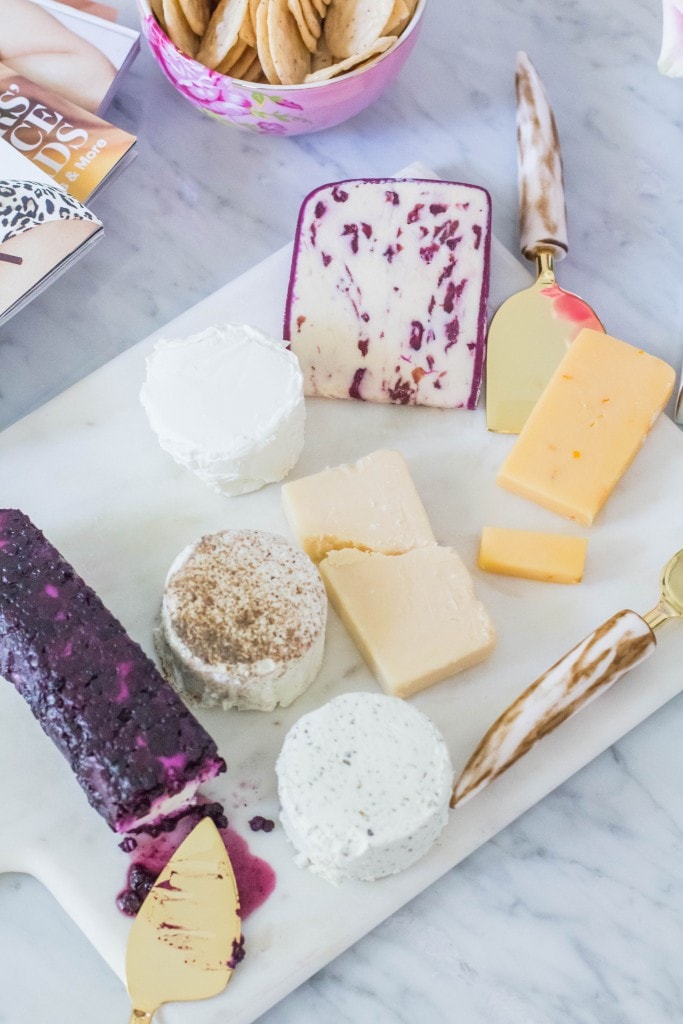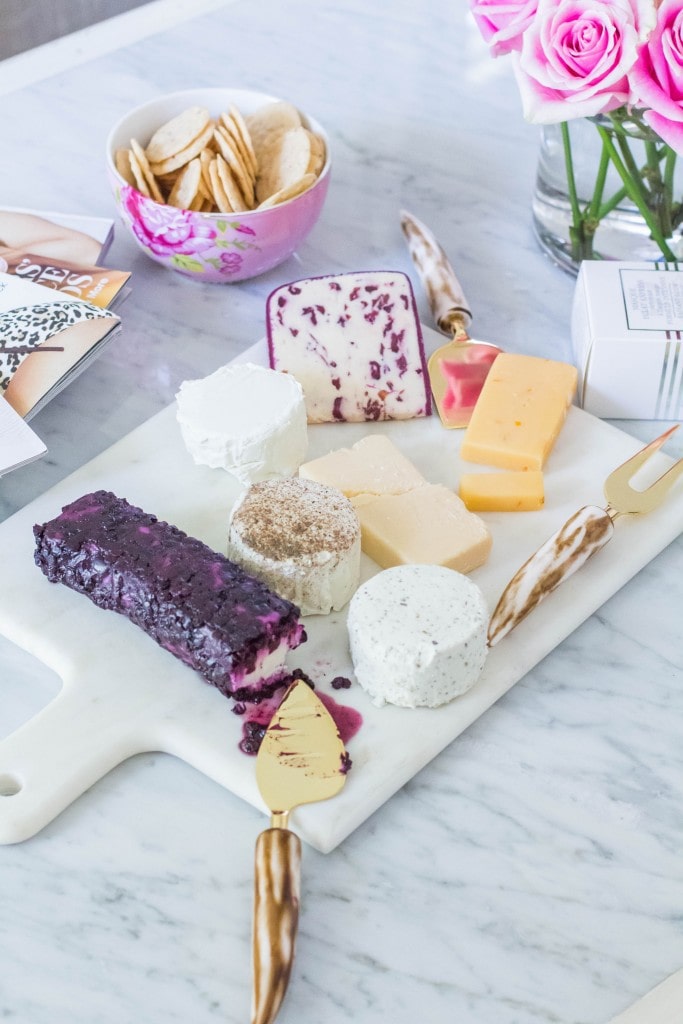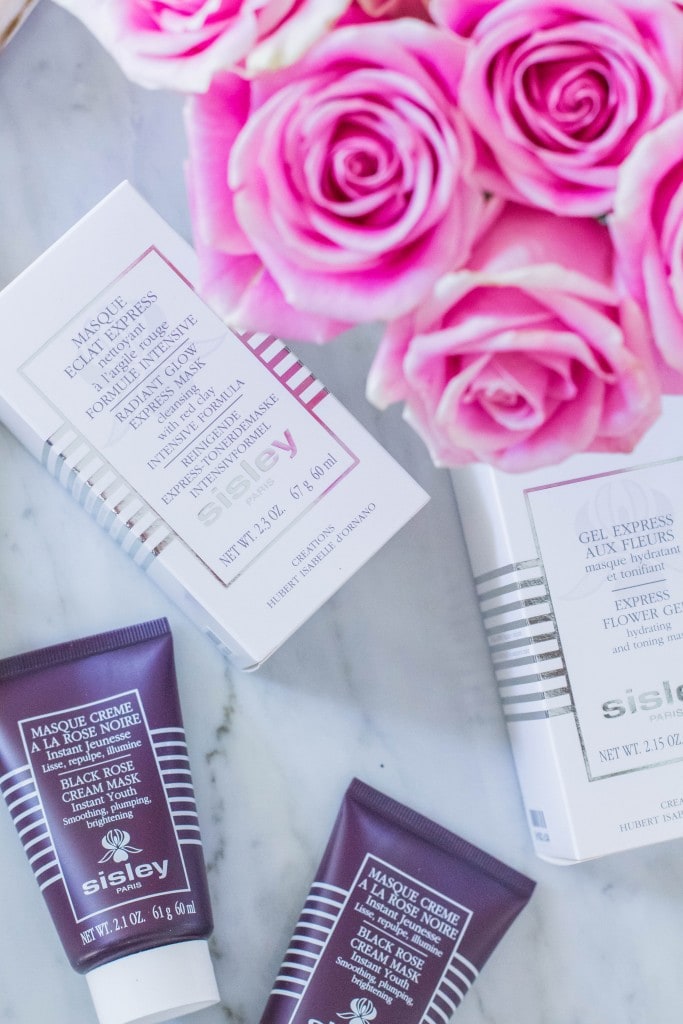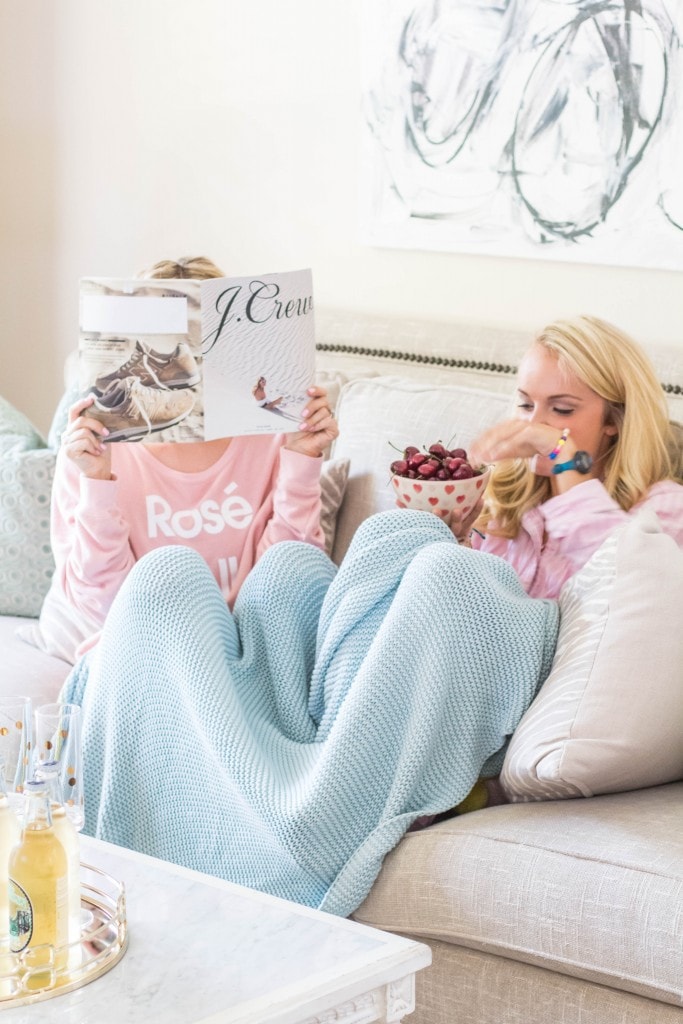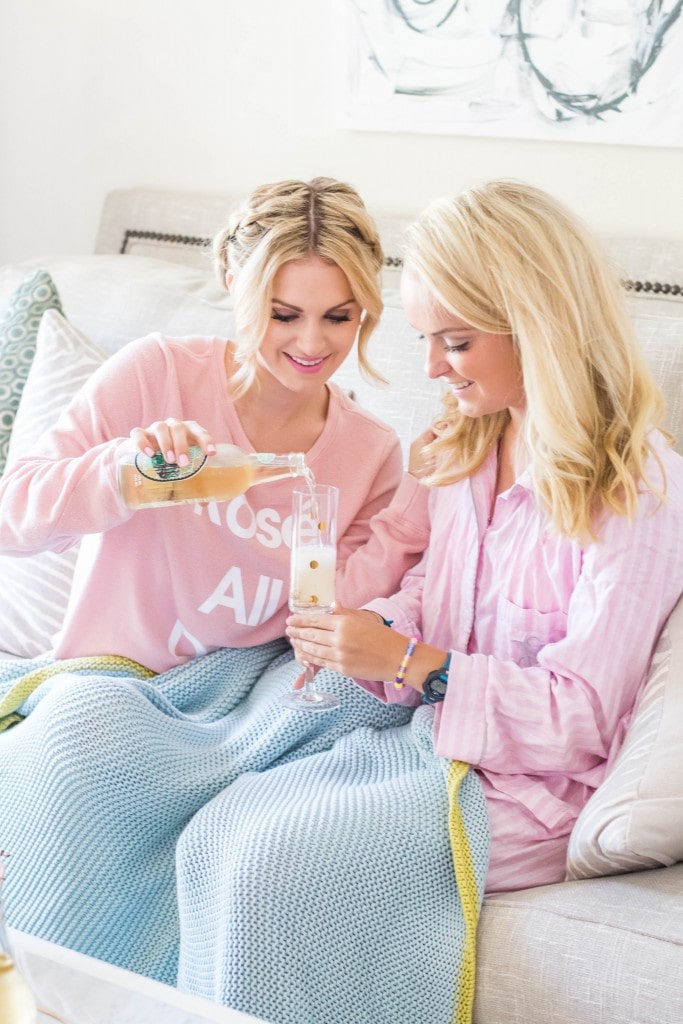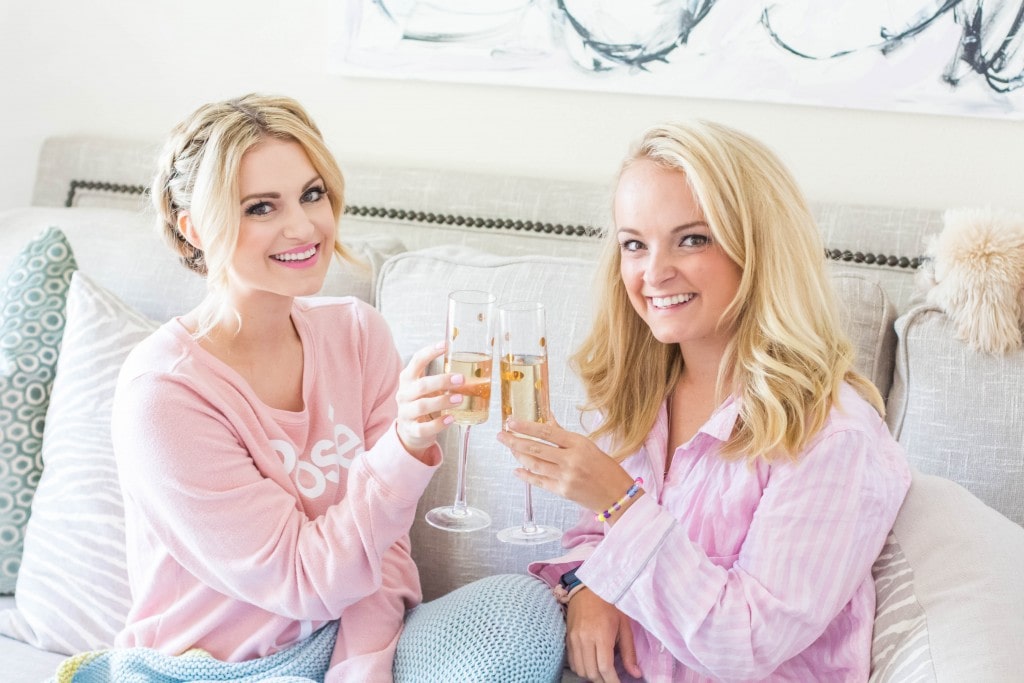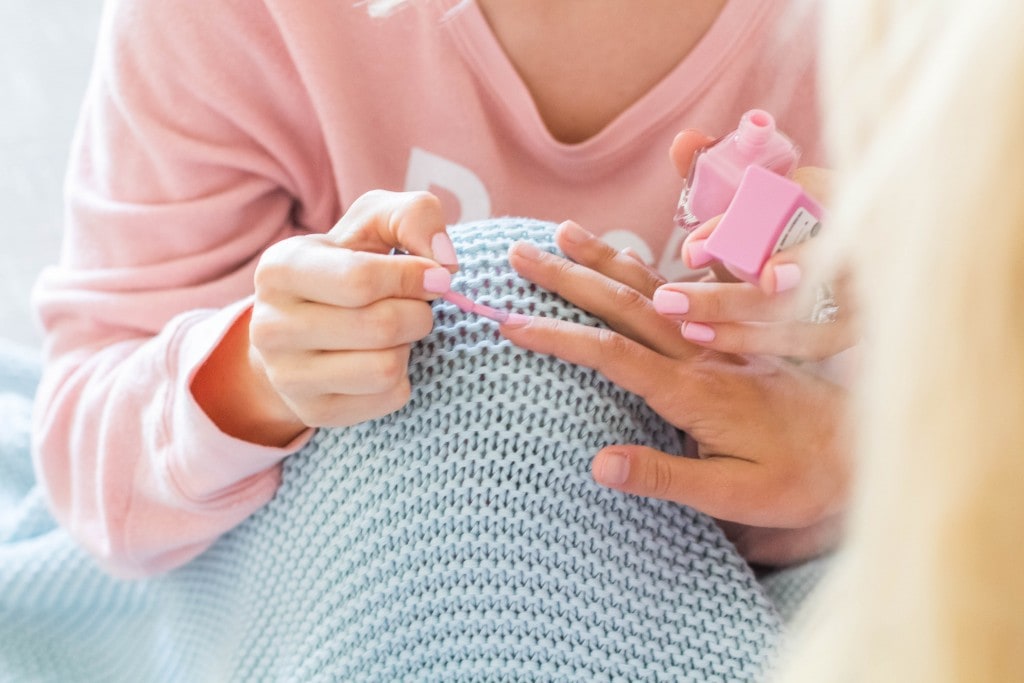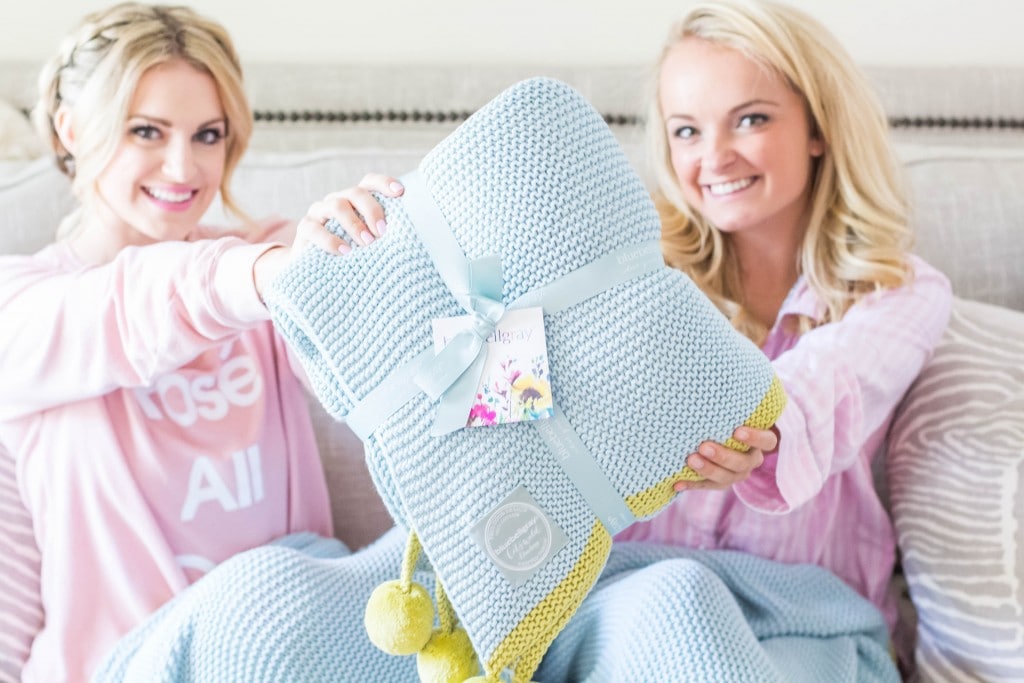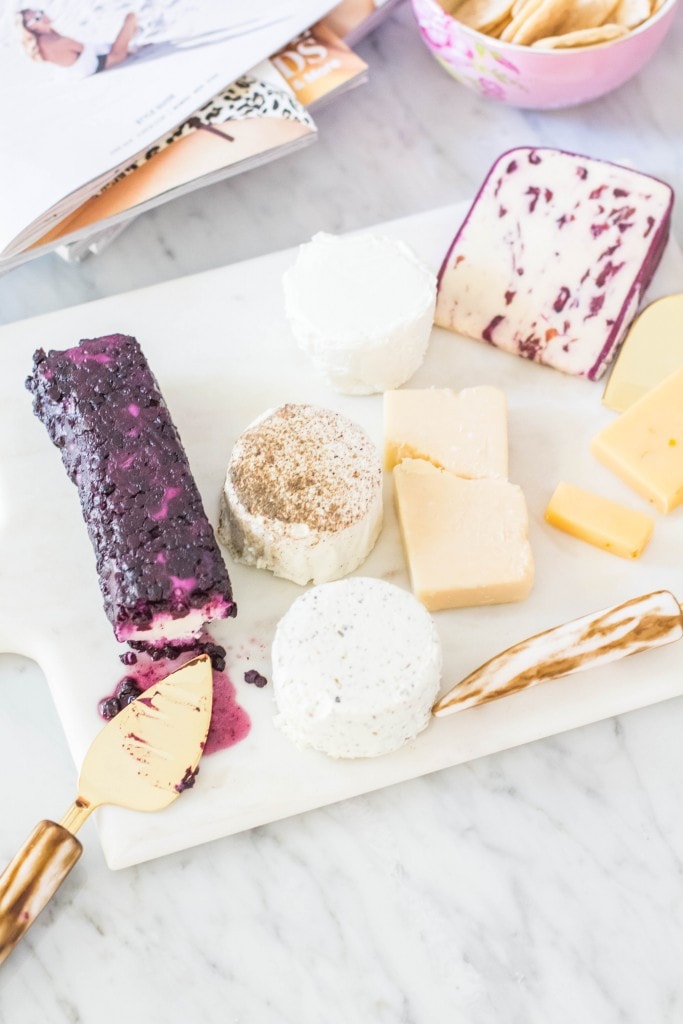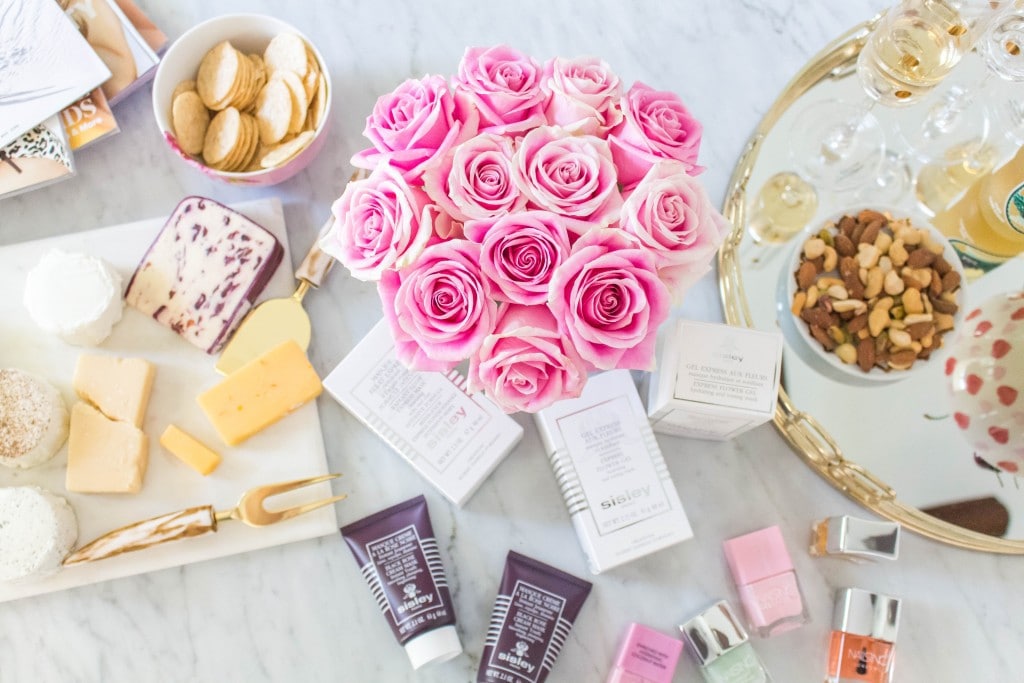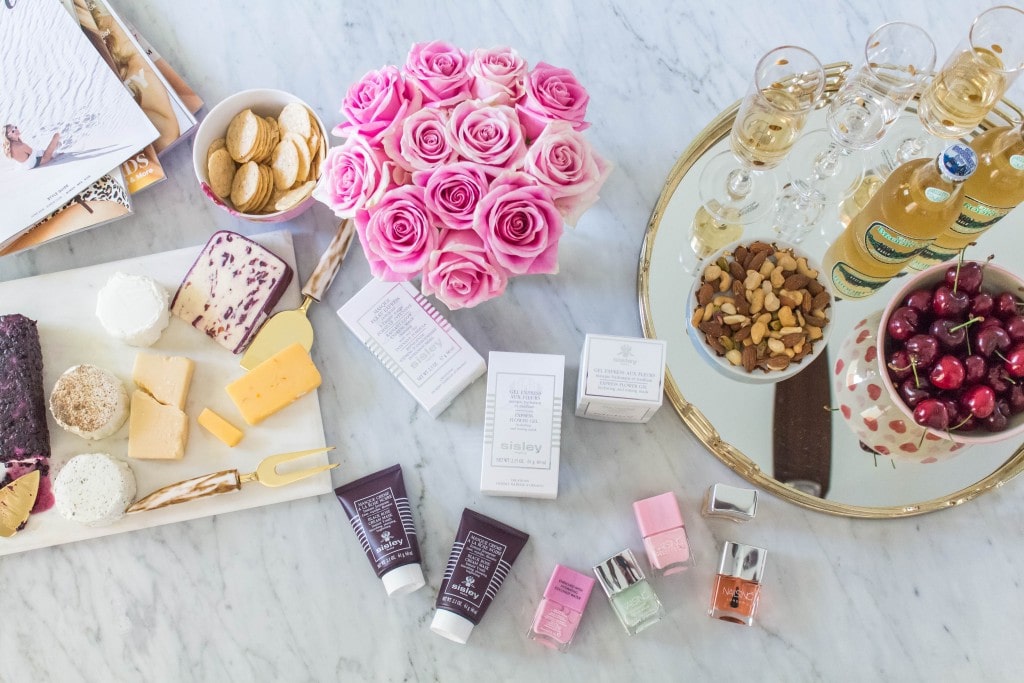 Sweater: Saks off 5th | Sister's Pajamas: Similar | Marble Coffee Table: Custom, Similar, Similar | Home Decor Details: Here | Cheese Tray: Pottery Barn | Sisley: Sisley [c/o] | Nail Polish: Nails Inc. [c/o] | Champagne Flutes: Similar | Blanket: bluebellgray [c/o]
Photography by: Kara Stout
---
If there were a homebody club, I would be the founding member and maybe even the President. Except I'm an introvert, so let's scratch that. But I would be member of the year!
I may not like to dress simple, but I love having a really simple life! There is nothing better than sitting on the couch with Paul and Peaches and reading a book for hours on end. I don't even feel like I miss out on being out and about, because I'm just so much happier being at home.
So my favorite girls' nights are always the ones surrounded around my coffee table. Make a spread, pull out some face masks and I could sit there talking for hours. In preparation for the weekend, I thought it would be fun to share what I do to whip up a girls' night in less than 30 minutes!
1.Blankets Out
I throw a few blankets on our couch before my girlfriends get over, because once you take your shoes off, you always want to cuddle up! It also helps prevent wine spills on the couch or your pillows if you're a little Type A like me! 😉
Currently I've got this blanket from bluebellgray on our couch! I'm obsessed with pom poms and tassels for summer, so I thought these little chartreuse pom poms were a must! I loved the pom pom details so much I asked the brand if they would be willing to give a blanket to a reader and they were excited to do so! I'm giving one away to a reader on instagram today, so be sure to check there! You can browse more of their colorful line here.
2. Cheese Board
A box of crackers, nuts, cherries and a few cheeses will fill you and your friends up for hours while you chat! We got all of these from Trader Joe's [I'm not sure if you have one by you!] but it was so easy! I throw everything on our marble cheese tray and it's done in 5 minutes! Paul and I make a cheese board once a week either having friends over or Sunday night while we grill out. It's one of our favorite traditions together. I also love making a spread, because when I cook for people I seriously get nervous!
"Do they like pasta?"
"Do they prefer fish over chicken?"
"What if they don't like white sauces?"
A cheese board spread allows people to pick and choose exactly what they want! This one is also precious if you haven't purchased one for your kitchen yet.
3. Unique Sodas with Champagne Flutes
I know, I know!  Bottled sugar is the devil, but if your friends aren't big drinkers [or you want a fun mixer!] I love to get bottled sodas that are unique from the grocery store! If I'm between a brownie or a ginger ale, I'll always choose the ginger ale. It lasts longer if you sip on it! 😉 Stock up on girly flutes and you can toss in champagne, sparkling sodas and cut up fruit for a little DIY cocktail bar! Plus, my sister is a youngin' so I love to have options for her as well so she never feels left out.

4. Nail Polish
If your friends are anything like mine, if they are sitting at your house for an hour and see a bottle of polish they will touch up their manicure! I throw some polish on the table in case you know they'll want to touch up, and if my sister is over I end up doing her nails! haha. I was sent some polish by Nails Inc. last week to test out [complete surprise and brightened my day!] and the polish lasted so long and applied perfectly! I always struggle getting air bubbles in my polish when it dries [I don't shake it, so I'm not sure why!] but this dried like a professional manicure. Does it happen when nail polish goes bad? If so, I'm guilty as charged. I want to meet a person that has actually finished a bottle of nail polish. I'll shake your hand and buy you a bowl of queso AND a margarita. I never finish! It gets goopy or I get tired of the color. haha! The Nails Inc. is what is on my nails in this post! I also shared this Overnight Detox Mask for my nails on Snapchat last week after I pulled my Dip nails off. #ow This made them feel so much stronger.

5. Face Masks
Is it really a cliché girls' night if no one does a face mask?! haha! All joking aside, because I'm the beauty lover, my girlfriends love to come over and rummage through my Glambox. I love it too because I'm able to get their opinions on products I'm testing, to help y'all, since we all have different skin types! Another new brand I was recently introduced to while testing product was Sisley. I snapchatted asking y'all all about the masks and you all raved about it! I tried them and I am hooked! I'd been testing some other masks for glowing skin and they weren't doing much. Think thin, peely, green and getting all in my eye lashes. One of those "I feel seriously bad my husband is waking up next to me tomorrow" moments. But these masks worked immediately and left my skin with a really soft glow. I love a mask that makes me not want to wear makeup, and these do just that. My favorite of the bunch was the Black Rose Cream Mask. It smooths, softens and repairs and you feel so fresh afterwards! Since y'all are more knowledgable is there anything else from the line I need to try?!
This is also a really easy way to test product before you splurge on it. Have your friends bring over their favorite new skincare products or even makeup and you can all test, swatch, mask and scrub while you watch a movie.

It's my sister's senior year of high school coming up and I know I'm going to request that we have a bunch of these girls' nights around the coffee table. What I love about  using your coffee table to host is that it is so simple. You aren't in your kitchen for 2 hours stressing over the menu or other people's taste buds. Throw some cheese and crackers out, dig through your medicine cabinet for face masks and make sure lots of blankets are out so your guests feel comfortable. I think the most important thing about hosting is that each person who comes in your home feels as if they are welcome and are wanted there. Little touches to make sure they are cozy can do just that!
Next week try this with your girlfriends while you watch The Bachelorette or even this weekend for a relaxing Friday night! It's such an easy way to budget and feels more special than a restaurant anyways!