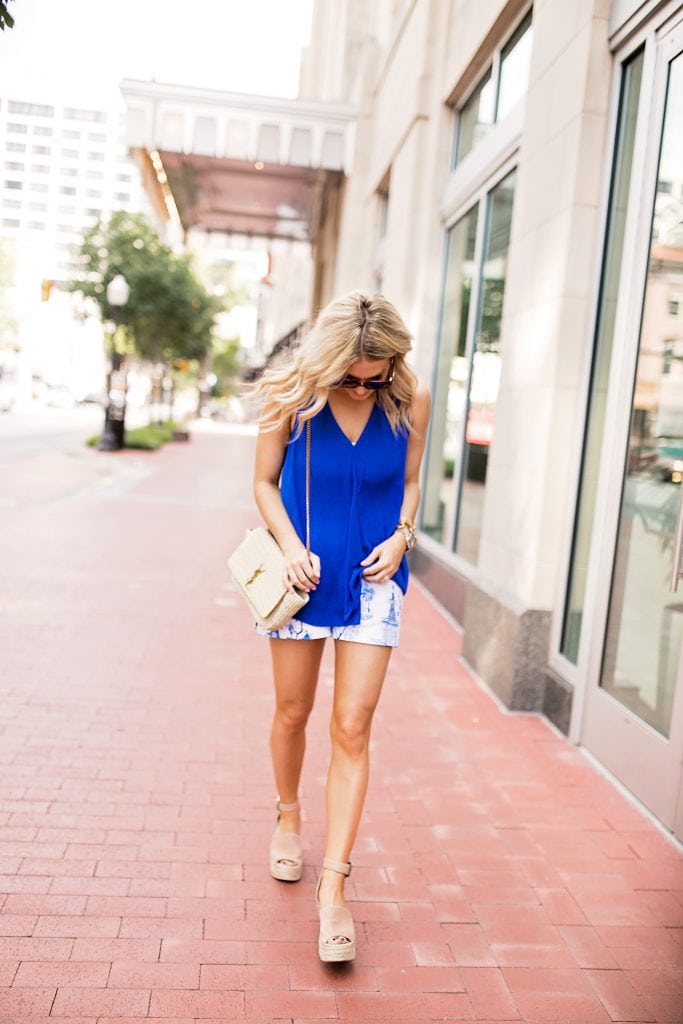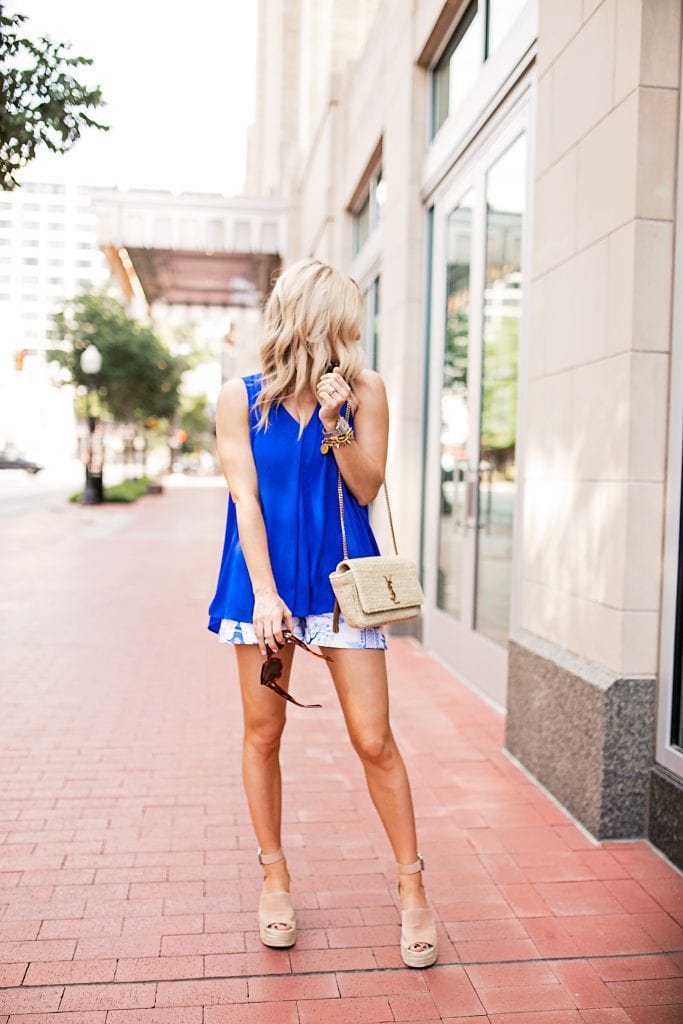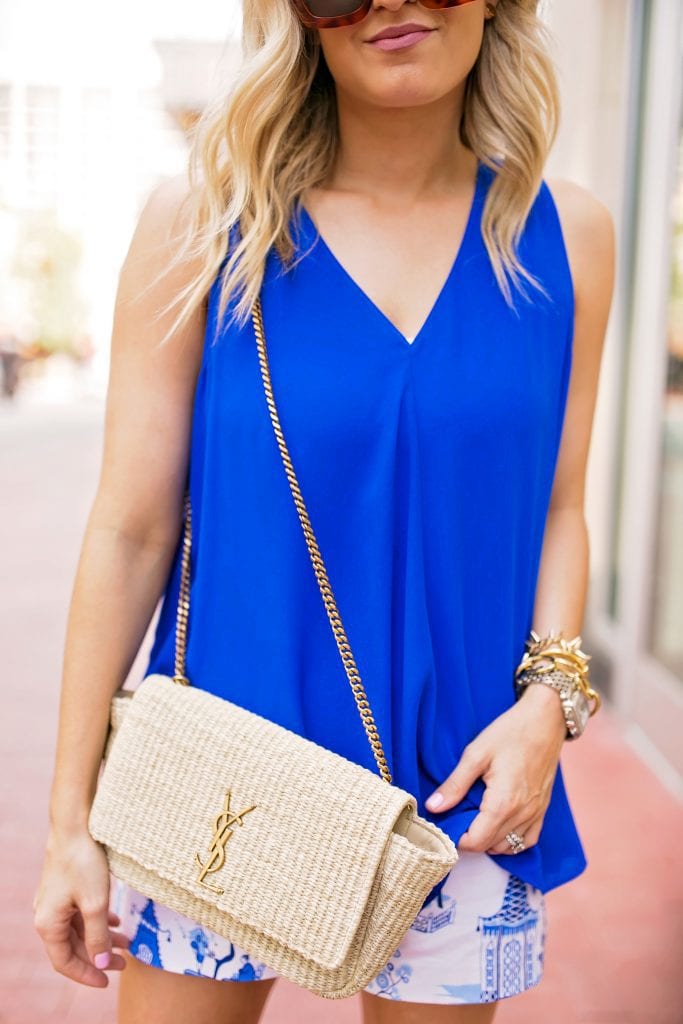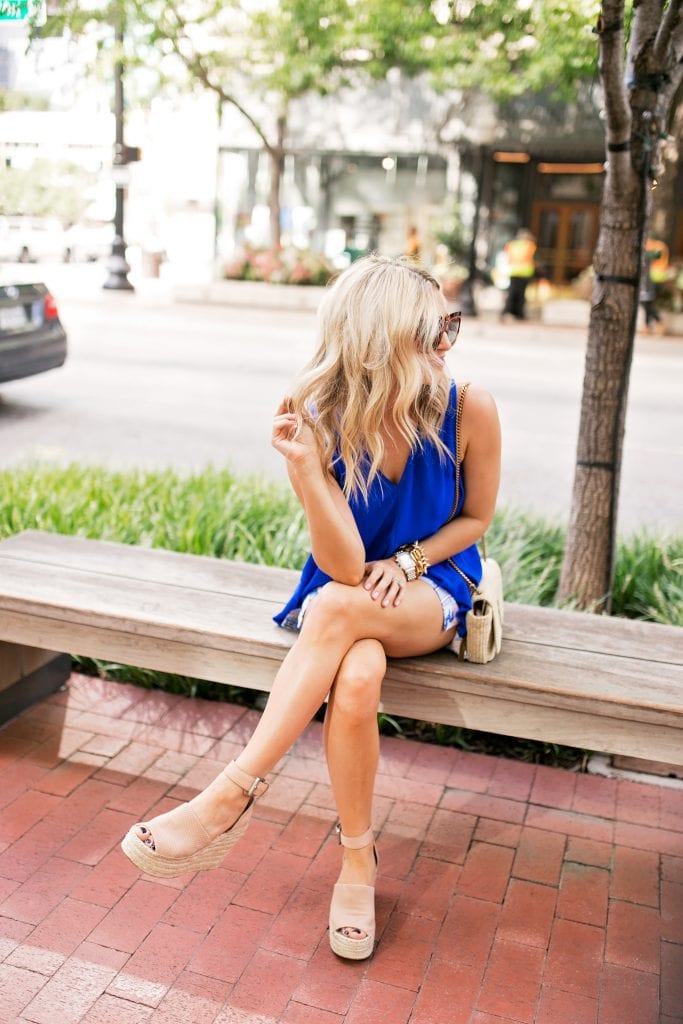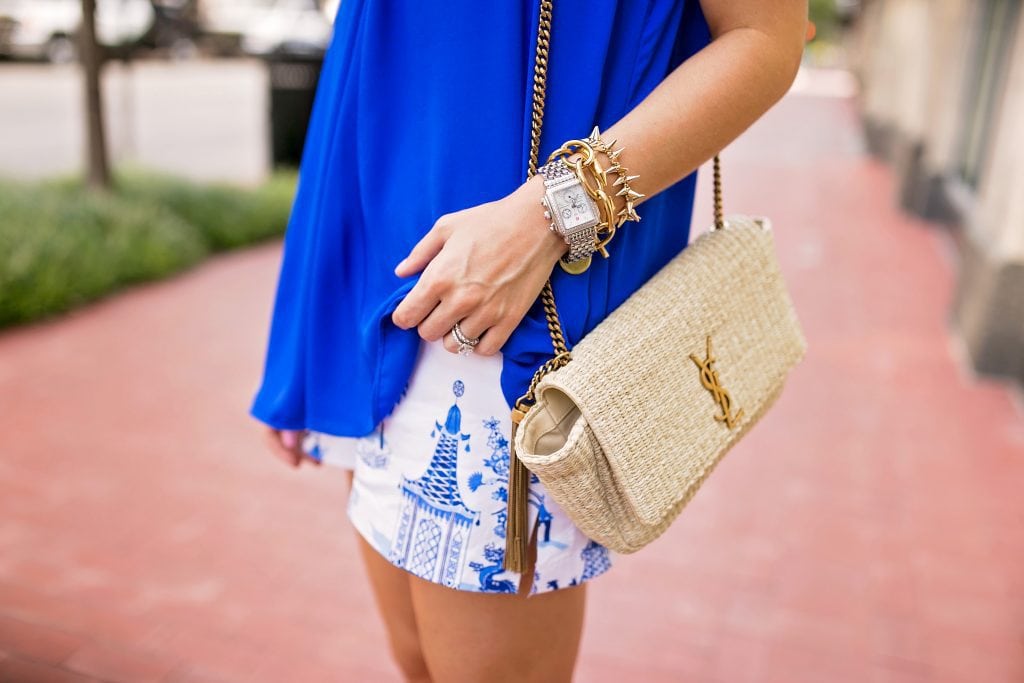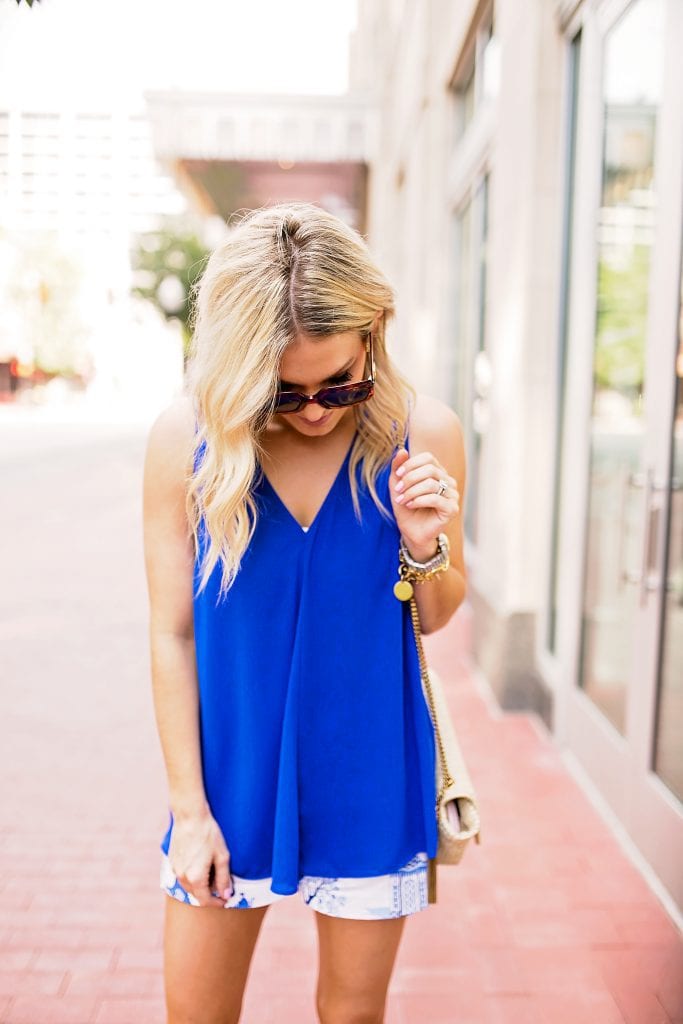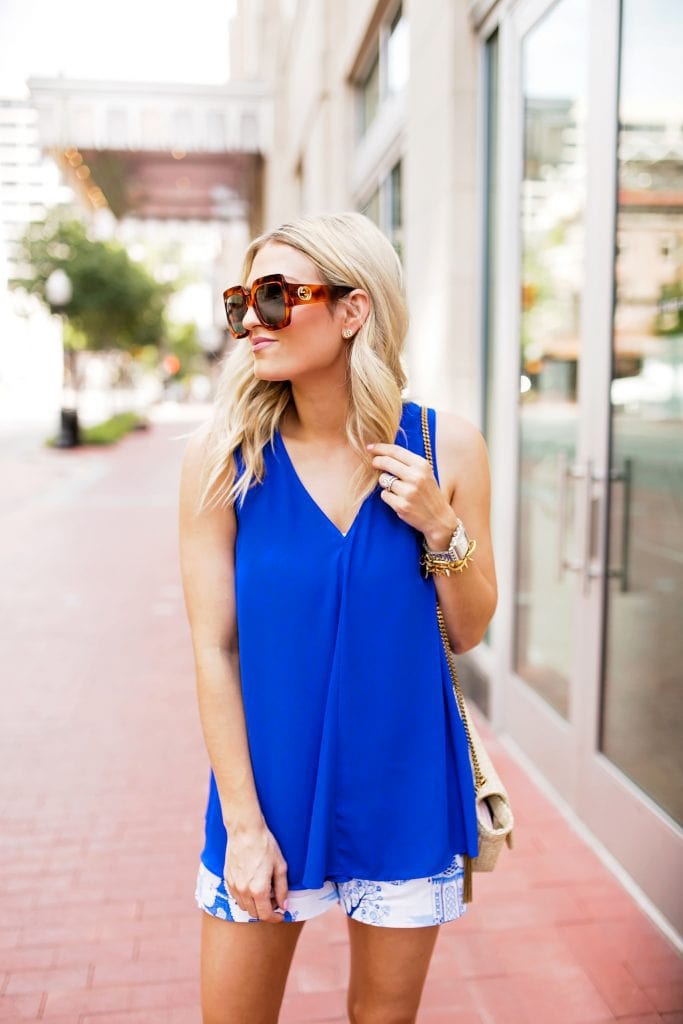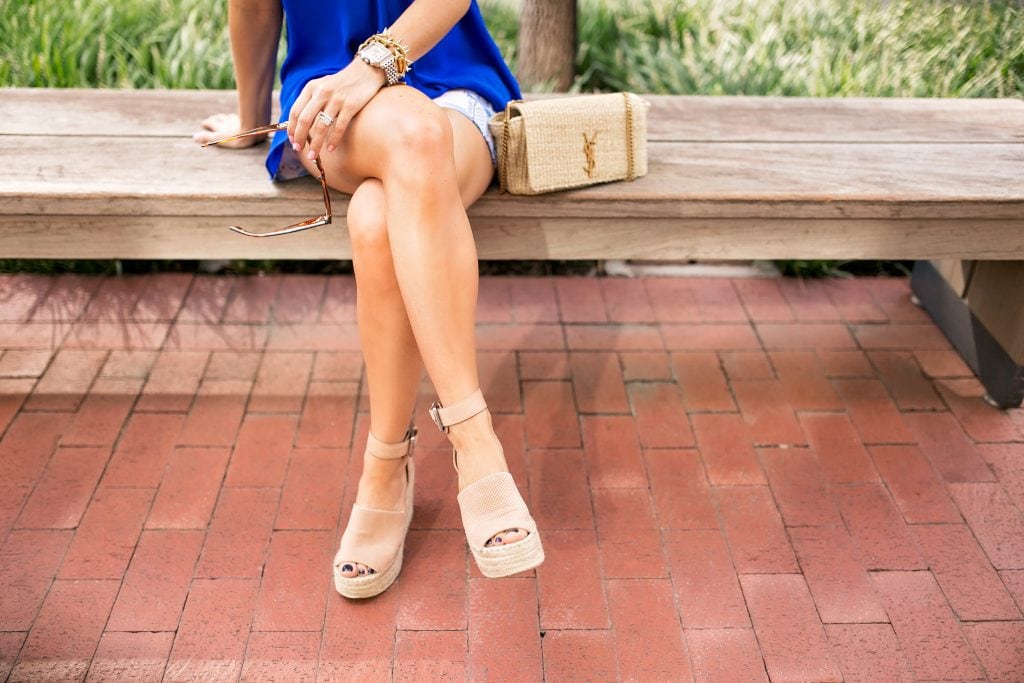 Tank: Nordstrom | Shorts: Keeping Up with the Joneses [older] | Shoes: Marc Fischer , Same Color, Shade Here Too| Bag: YSL | Sunglasses: Gucci | Lipstick: Perla
Photography by: Angie Garcia
---
You probably know, I'm all about birth orders! I think there is so much validity to the order of siblings and I love to analyze it. OF COURSE, there are people that break the molds, but I find the overall consensus fascinating. In fact, I generally find birth order to say more than personality tests too. For example, I'm not a huge Myers-Briggs personality test fan. I don't know why the 16 different personality types seem daunting to me, but they don't necessarily help me analyze others.
Anyways, my girlfriend, Haley, and I LOVE to analyze our personalities. We are always talking to one another about our strengths and weaknesses. She's an amazing friend because she will always analyze someone's personality to see how to be a better friend to them. She can meet anyone in the middle and relate to them which I think is such an incredible quality. Sometimes it can be so awkward when your personality doesn't blend with another persons'. You don't dislike the person. They don't dislike you. But it just feels straight-up awkward because you can't meet in the middle and carry on small talk. Haley can meet ANYONE in the middle. The other night she took the Enneagram Test, so naturally I took it, too.
Move over birth order theories, this is it! This is my new favorite personality test. I'm a 1 with a 2 wing. Meaning, I'm a reformer with a helper wing. The test calls a 1 with a 2 wing an advocate. I'm a perfectionist, I'm principled and self-controlled. But my wing makes me want to use those traits to help others which leads me to being a people pleaser. Makes sense I run a fashion/lifestyle blog, no?! Haley is a 9, Paul is a 3 with a 2 wing [him to a T]. What I loved most about this personality test is it shows your addictions, it shows where you could use personal growth [I need to learn to relax] and how to be a good friend to others. It tells you how you are at your best and how you are at your worst. And while I know most personality tests share all of those facts, somehow this one seems concise, to the point and realistic. AKA my Type 1 heart LOVES it. I make all my friends take it now and talk about this as if it's some casual pop culture topic.
I'll be pouring coffee and look at Paul and say, "Oh, you're being very 3 right now." As if I just said, "Did you see what Kanye tweeted last night?" While this has nothing to do with this sassy, cobalt tank I had to share this test! Take it in your spare time and let me know what you are! I want to see where my 1w2 sistas are at! Plus, I also want to see what most of you are because I somehow [perfectionist] want to know if that could help me cater my blog more to you all.
Okay, let's actually talk about the tank. We talked about THE personality test and now I'm onto THE tank. Lately, I'm really into styling the same piece in different hues. I did that last week on the blog with this top. So way back when [more like March] I blogged this tank in pink! It's such a good tank for layering and also isn't showing way too much chest if you know what I mean. I swear I put on some tanks and think, "You're supposed to leave the house in this?!" I picked it up in cobalt blue for the summer and love how it looks!
Next week I'm going to be talking about some changes in life I'm making or have made, and this personality test honestly backed it up! When I saw that it was justified in things I needed to work on I knew it was time to share with you all. I hinted at it in my nursing bra post a few weeks back, but I'm excited to finally share! It's really not THAT big of a deal, but sharing things with you all always feel therapeutic since we can always talk it out.
Have a great Tuesday!