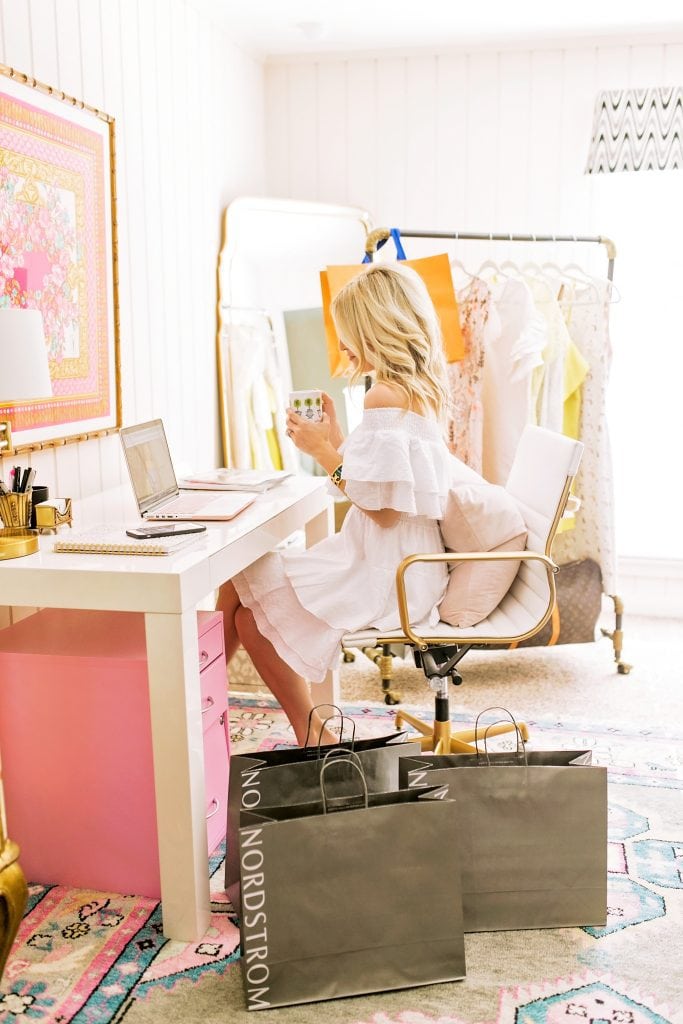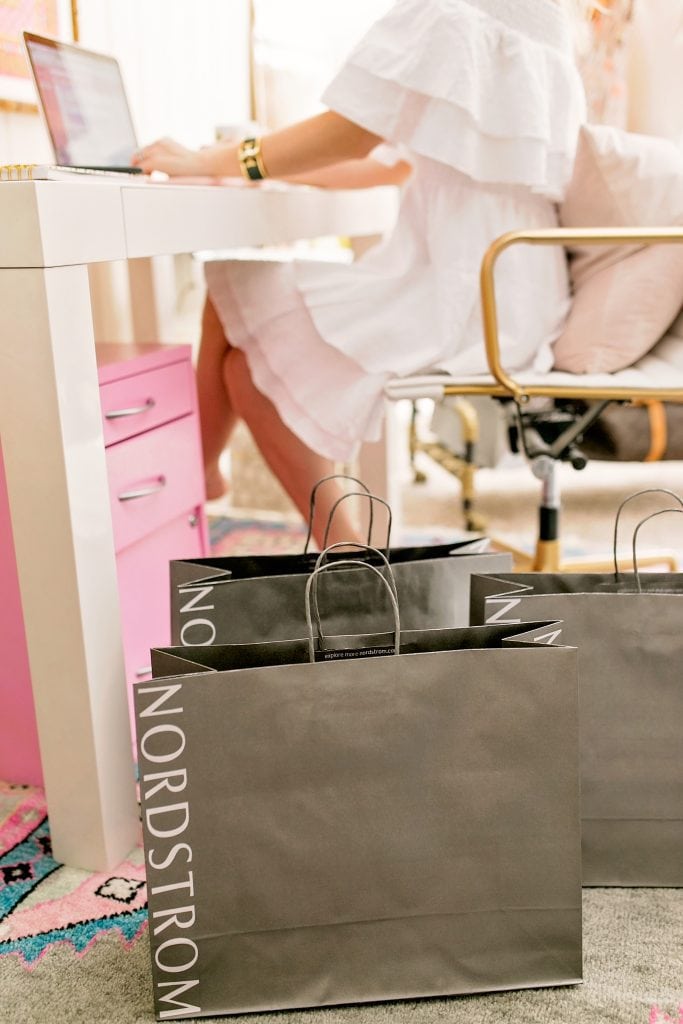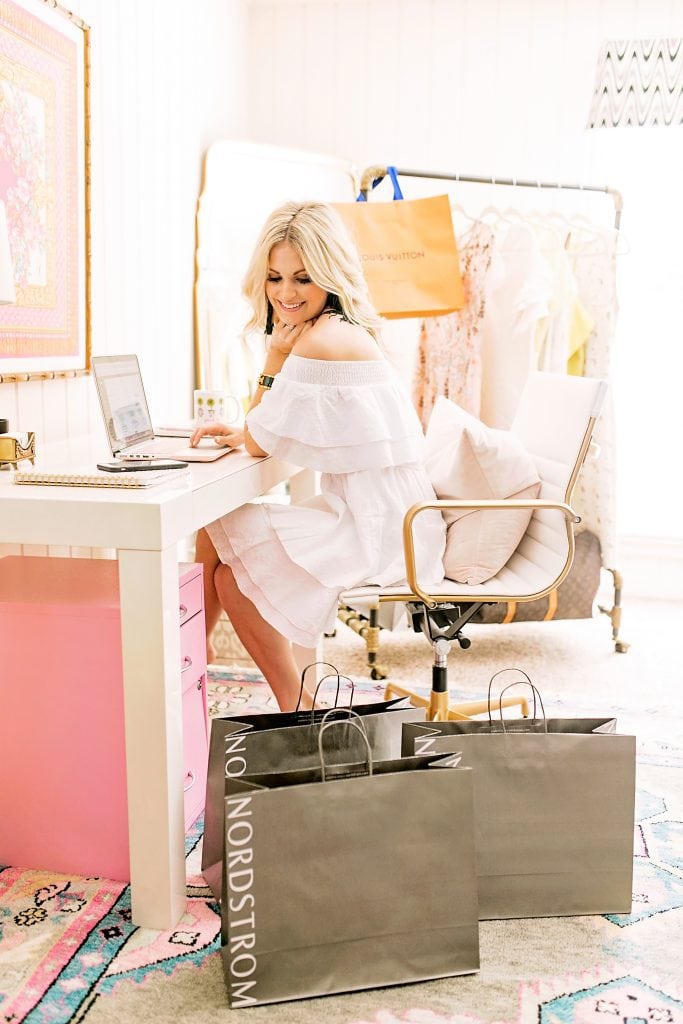 Public Access to the Nordstrom Anniversary sale is finally here! You don't have to have a Nordstrom card in order to shop until your heart [or wallet] is content. In recent years, this day sells out more quickly than early access just due to the number of people shopping. So I try to get in all my final selections today because this is typically the last restock day. Now, Nordstrom doesn't tell us exactly what they will restock or if, but generally they restock a lot of items[maybe just not designer!] with public access.
For this roundup, I wanted to share a mix of requests! There are about 3 items I've picked up since my last haul on what I kept, returned, exchanged. I included best selling items of the sale so you can see what will be on trend for the season. Lastly, I included some of my tried & true favorites like the pajamas I get SO many questions about on Snapchat! Now to the goods in the sale here.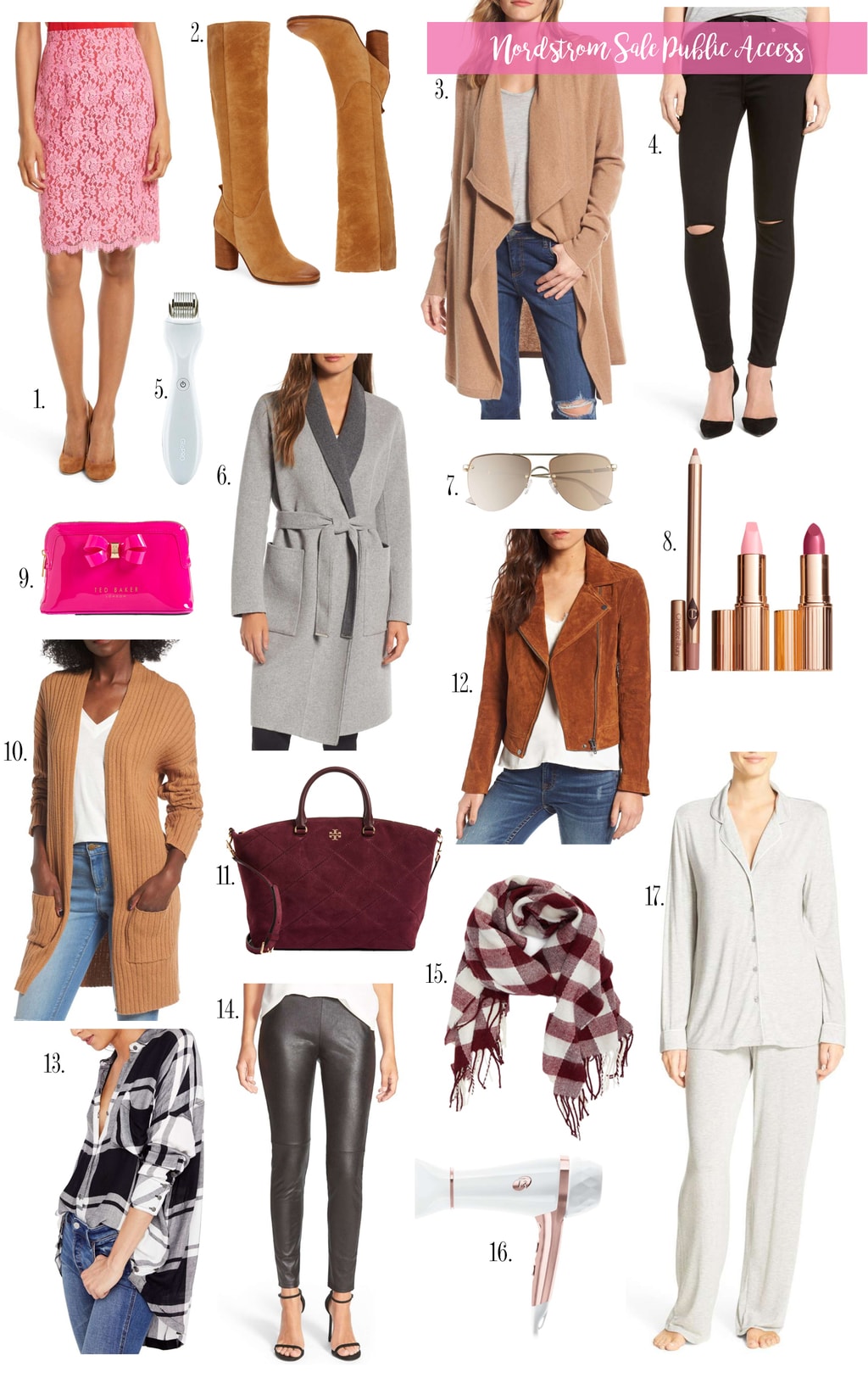 1. DVF Pink Skirt: I purchased a DVF black lace skirt about 2 years ago and it is 100% a closet staple. If I have a last-minute meeting I always feel confident because I can grab that. I love this pink option and I'd pair it with a chambray top for church or date night. If you need a great pencil skirt for your wardrobe, DVF is your girl. This is a new purchase.
2. Same Edelman Boots: These caramel-colored boots would work great with white jeans in the early beginning of fall and paired leather leggings later on. I don't have any caramel boots and the fact that these are less than $150 make it tempting. This is a new purchase.
3. Cashmere Sweater: I got this sweater with the sale last year and it was the item I lived in most during pregnancy. Cashmere is QUITE pricey, so if I ever purchased it I get it during this sale. This is a popular item.
4. Black Skinnies: These are some of my favorite black skinny jeans and they are under $120! This is tried & true.
5. Glopro: My girlfriends all use this and swear it makes their products work quickly and more effectively. I would honestly need to do an entire post on this little tool to explain all the benefits. But I have watched at least a dozen Youtube videos on it. I ordered it a few days ago and should get it Monday. I can't wait to try it! This is a new purchase.
6. Wrap Coat:I'm so torn if I like the ash or the putty shade best. What is your fav?! I realized I seriously needed a new wrap coat after packing this week. I packed away one I've had for 10 years and decided it finally looked a little dingy! haha. This is a popular item.
7. Le Specs Sunglasses: I tried these on in store and they are beautiful! I love the gold lenses! I talked myself out of them because I own TOO many aviators, but if you don't they are perfect. This is a popular item.
8. Charlotte Tilbury Lip Kit: Move over, Kylie. These lip kits are amazing! I'm a huge CT fan, especially when it comes to her lipsticks. They are incredibly pigmented and so moisturizing. One of my favorite lipstick tricks is to dab the center of my lip with a lighter shade. This ombré effect allows your pout to appear fuller and this kit helps you do that. You can get this in pink or nude. After seeing these in store, I think if you have a lighter complexion, I'd go with nude. If you have more olive-toned skin I would go with pink. This is tried & true.
9. Ted Baker Makeup Bag: I love this makeup bag for storing your lip products or to give as a gift. These are the sales where I'm always stocking my gift closet. This is a new purchase.
10. Affordable Camel Cardigan: For $31 this is perfect for chilly football games or Saturday afternoons in October. Speaking of which, can you not wait for fall weekends?! I'm so excited to take Maxi to some TCU football games and stroll her around in REASONABLE weather. Why do I live in Texas again? This is a popular item.
11. Tory Burch Bag: Velvet and suede are huge handbag trends this past year, hello Gucci bags! I got this for my mom's birthday next week! This is a new purchase.
12. Suede Moto Jacket: This has been one of the most popular items of this year's sale for good reason. Moto jackets have such a flattering cut and this spice hue pairs well with brown or black for the season. This is a popular item & tried & true. 
13. Free People Plaid: This plaid was made to front tuck into skinny jeans! FP does run a bit large so I would size down in this top for fall. This is a popular item.
14. Faux Leather Skinnies: I never got to wear my faux leather leggings last fall due to pregnancy, so I'm excited to style them this year. I love this pair for $52. This is a new purchase.
15. Check Scarf: A $15 find for the fall! This was an easy choice for my sister's birthday this fall. All she ever wants is coffee mugs and scarves. This is a new purchase.
16. T3 Dryer: This is my dryer and you can see me use it here for how to style your hair after the gym! I love the T3 dryer because your hair doesn't feel like crisp cookies after you use it! It still feels very smooth! This is tried & true.
17. Pajamas: My favorite pajamas are on sale! These by Nordstrom beat out a well-known brand that is FAR pricier. I packed them in my hospital bag for Maxi. This is tried & true.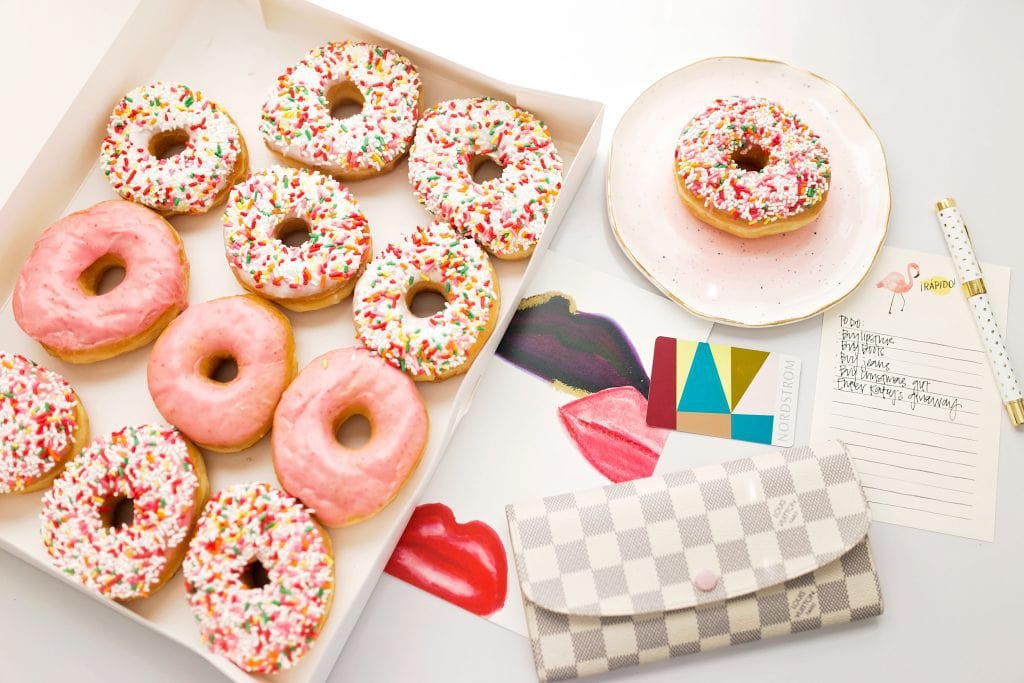 I also wanted to be able to do one more giveaway throughout this sale! I know after this sale sometimes there are a few things we weren't able to get due to budgeting or back-to-school shopping can hit all at once. I'm giving away a $500 gift card to a reader to help her with whatever Nordstrom items she may need! In order to win, just head to my Facebook here. You can like my FB page [not the post] for an entry and share it to your personal page for an extra entry! I do want to note, whenever I do giveaways sometimes people can get frustrated that they have to use some method of entry. I apologize as I know not every single person has every single form of social media. Unfortunately, to make the giveaway fair I have to have some method of entry and I try to mix it up for each giveaway for every kind of girl! 🙂 I don't want to only limit my giveaways to twitter, Instagram, Snapchat, etc. So I always try to alternate each method of entry between social platforms. People have asked before why commenting on a post can't be an entry. Unfortunately, all those entries and comments could cause my site to crash. I tried that once and 14 hours later the site was finally back up. I know it was so frustrating for all parties involved so I would hate for that to happen again for you all.
I will have the winner announced on my Facebook page on Monday so stay tuned! This way she can still shop during the sale before prices go back up. 🙂
On a more personal note, we move today! I know I have talked a lot about it on the blog lately, but just if you have some time today please think of Maxi and I! Paul has to work until 10 p.m. tonight, so we'll be working hard to get everything settled. Thankfully we hired movers, but it still is a little intimidating. The buyers requested half our furniture, some furniture I'm giving away to friends, some furniture my parents want, some boxes go to storage, some boxes go to my parents, etc. It's just a lot to juggle with a baby. I'm so nervous I'm going to tell them the wrong boxes to put in storage vs. what to send to my parents' house. I'm not sure why changes like this intimidate me, my mom moved 18 times before she got married. She was great with it! Yet, I'm sitting her a bundle of nerves thinking I'll mess it all up. Hopefully I don't! haha.
Let me know what you got from the sale! I'd love to see!

Photography by: Angie Garcia