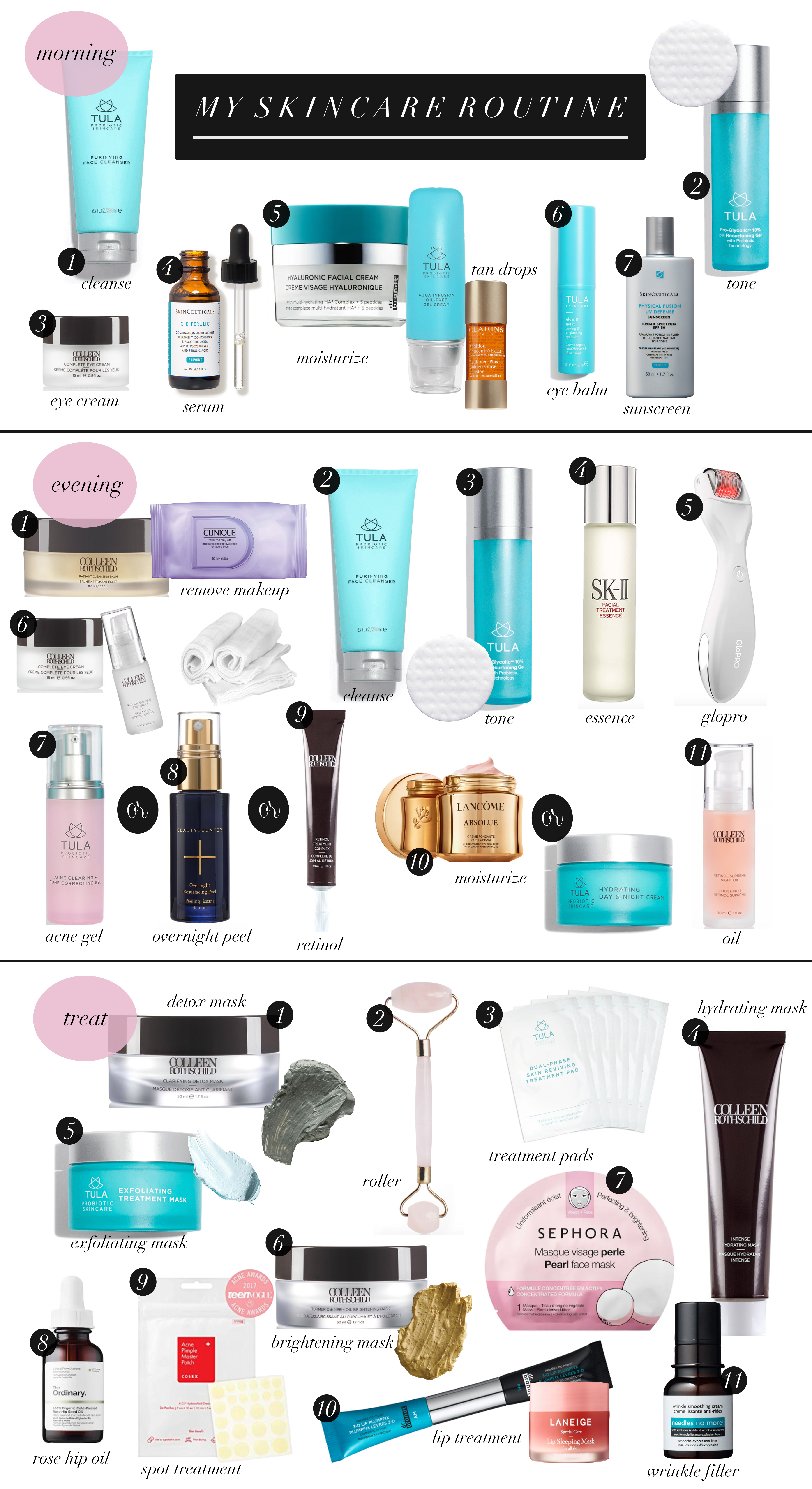 Sorry I was so quiet on the blog earlier this week! We got back from South Carolina and I got hit with a sinus infection, ear infection, and bronchitis. Woof! But I'm on the mend and today I'm talking about my absolute favorite thing: skincare. I'd rather spend my petty cash on skincare over anything else! I truly have to force myself to have "dry months" at Sephora or Ulta, because there is nothing I love more than testing products for the blog.
I haven't done a HUGE skincare roundup since last January, so I figured it was time to do an updated one. I didn't even know what to title this post since I always do skincare posts so I guess I'll just start cataloging them by season and year. 😉
Now 95% of these products you've heard me rave about for quite some time, a few are just updated versions, and the routine is a little different. I used to have a schedule for masks, and now I more so just listen to my skin and try to treat based on what I'm seeing my skin tells me it needs. A few things to keep in mind: my routine is a LOT and I would never suggest you go and have an 11-step routine as well. This is just what I love to use and my hope is that you can find a product or two that you think would help with any issues you are seeing in your skin. Secondly, please don't also feel like you need to spend this much on your skincare routine! I have discount codes for some of the brands and I'll share at the bottom of my post for you! I think your skin is a huge investment- invest now and avoid lasers, peels, etc. later! However, I would encourage you to get a skin cancer check from your Dermatologist before I'd ever encourage you to spend a fortune on skincare!
Now that I'm off my soapbox, let's get to the fun stuff: the routine!
Morning

I'll do my skincare routine, then do my hair/rollers so my face can absorb the products, and then do my makeup.
Evening

Treat
I used to have a schedule of treatments, but as mentioned above, I really like to just listen to my skin now! I probably do a mask 2- 3 times a week. Sometimes I'll do it in the morning if I'm not wearing makeup for the day, sometimes I'll do it in the evening after my Glopro. Some of these products below are used daily at different points of my routine, so here's the whole slew!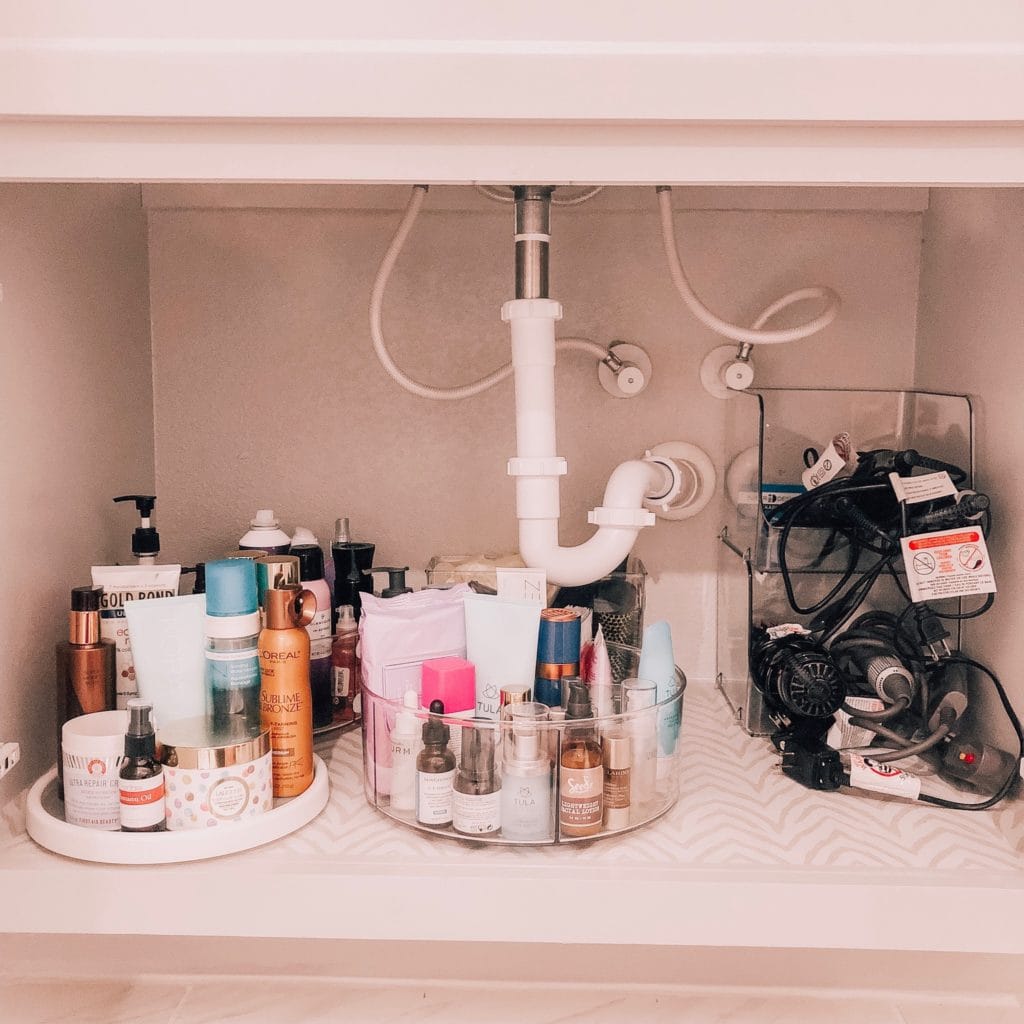 You may be wondering the best way to store your routine! I recommend a clear lazy susan! I also want to note, this is an older photo where I was testing some different products. So I'm not endorsing all the products in this photo. In fact, one featured had my eczema flared up! But this is my favorite way to store skincare. You can kind of see, I have the cleanser section with the wipes and Purifying Wash and my Cleansing Balm is on the other side. Then I use serums in another section and moisturizers in another, etc. I do also always get questions on our shelf liner and this is the brand. Exact print is sold out! 🙁
Discount Codes
Because skincare is something I splurge on, I like to share discount codes I have for readers!
TULA: code is "Katey" for 20% off at checkout
Colleen Rothschild: code is "COF20" for 20% off at checkout
These codes do not work on already discounted items. I was given these codes after I used these products for quite some time! 
Whew! I think that about covers it! If I missed anything, feel free to leave a comment below and I'm happy to share other blog posts if that explains something in more detail for you! As always, thank you so much for reading!